Friday, we made it! Does anyone else feel like the beginning of the week takes forever and then the weekend flies by? Can we fix that? 😉 I'm looking forward to a fun-filled and busy weekend that will undoubtedly go by way too fast… But that just means I'm having fun, right?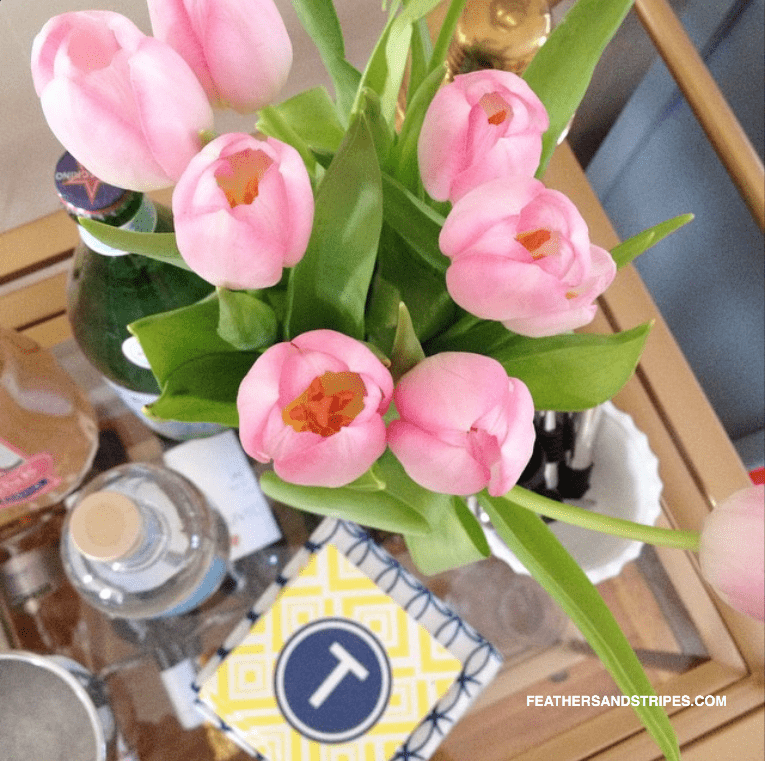 a fully stocked bar cart… necessary for the weekend!
Here are some links to check out for this weekend:
Summer movies you should see (or not see)
I can't be the only one still watching Grey's, right? How many of these questions would you get right?
Do you still shop at malls? (Or do all of your shopping online)
I'm looking for a pair of wedges, and I've had these in my shopping cart… Does anyone have them?
I've started watching the Tone It Up videos, and this ab workout is a good one!
[Posts from around here] In case you missed it: