Somehow I managed to not realize that Easter was at the end of March and decided to do a big dining room project the same week we're hosting dinner for 15 people. (See what's going on over on my Snapchat!) Oops. Oh well, at least it's getting done? There's something about hosting a holiday that makes you feel like a real adult… like you're finally old enough.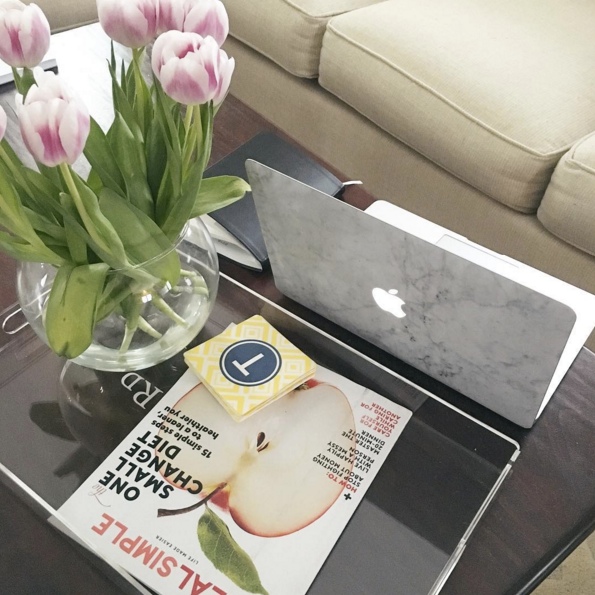 I apologize for all of the tulips photos on Insta lately. I seriously just can't stop.
On with some links I bookmarked this week:
The most beautiful streets in America – I can think of a few more!
10 trips that will actually change your life
I think our trip to Thailand could be in this category. If you ever get the chance to travel with someone from that area, definitely do it! You'll experience things you never would as a tourist. (If you search "Thailand" in the search box over to the right you'll find a few more posts about that trip!)
For bloggers/small biz gurus – Helene posted some free stock photography.
I finally launched a little pet project of mine! I work in digital marketing, and so many people ask me for help on things like advertising on Facebook that I decided to put together my own little guides. You can find my site here and my first guide (!) here. I'm always interested in feedback, so tweet me, snap me… would love to hear from you about this!
I hope you have a happy Easter (if you celebrate!), and I will see you back here on Monday! Can't wait to share our dining room when it's done! #allthehearteyes