I have a bunch of posts that I want to share, but first I feel like I have to tell you what this week was like.
Guys.
You know how they say that bad things happen in threes? (I don't know who "they" is, but I have heard that my whole life.)
This week was rough.
I won't bore you with the details, but we had an injury, and illness, a power outage, and we were supposed to fly to Florida on Friday morning to go to Disney World, but we had to cancel the trip.
Normally I'm SO excited for the weekend to arrive, but this weekend feels kind of blah – just hoping for a quick recovery (and no more illness!).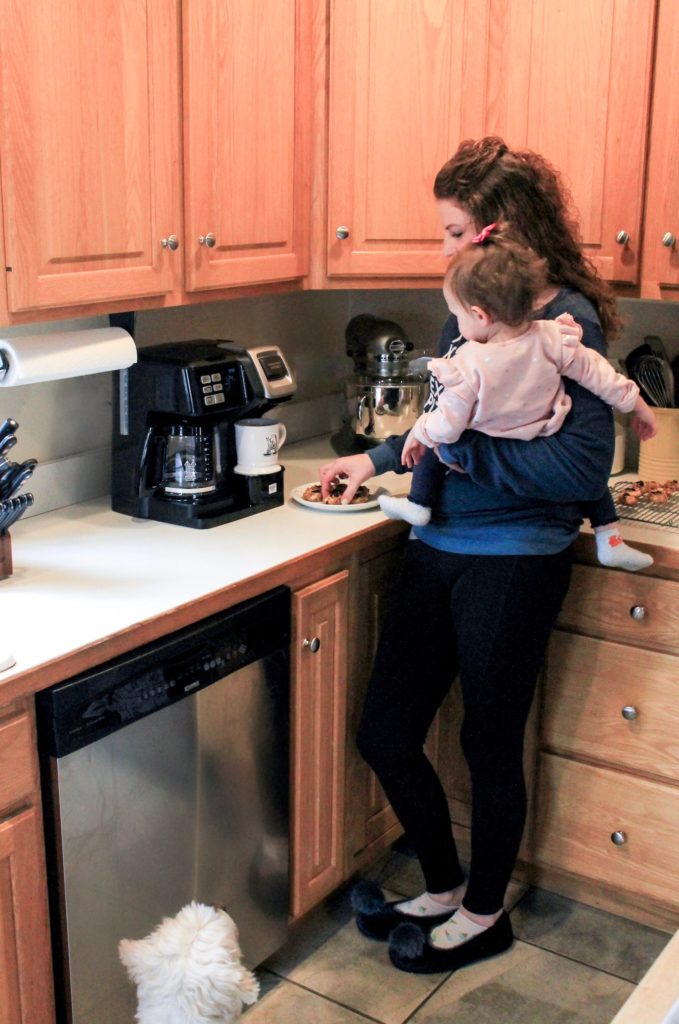 Photo from this post
The evenings have pretty much been just little ol' me, so I thought I'd share what I've accumulated in my shopping cart!
I bought this sweatshirt in navy, and I actually considered replacing my favorite sweatshirt brand for a few of these. I'm going to purchase another just in case they sell out and don't restock.
Everyday Finds
Some of these are items I've been looking for, and others I just stumbled upon:

Kids Finds
I bought this swimsuit for E, and I have a second in my cart. It has snaps on the bottom, which is so smart!
E absolutely loves mimicking us, which includes "drinking" out of coffee mugs. This coffee maker set is so cute!
I'm on the hunt for a "big kid book" – like a baby book but for the toddler years – any recommendations??