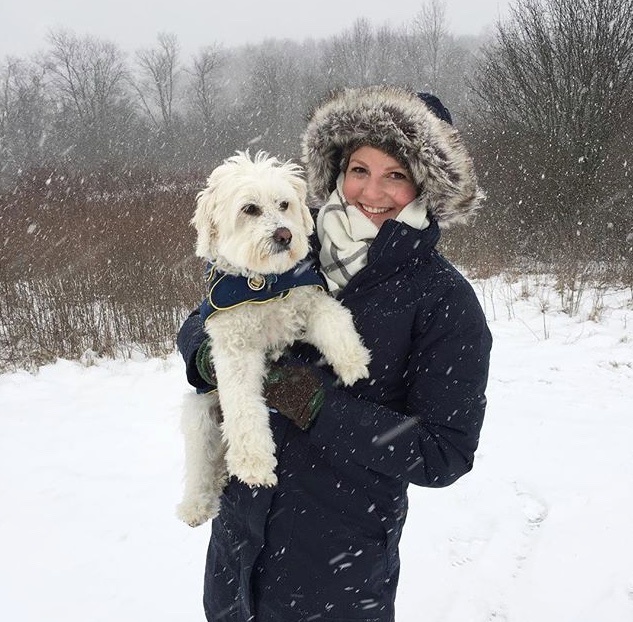 Just over here trying to pretend it's spring when in reality we had one blizzard this week and (I hear) have another on the way! (March, you're terrible.)
Reading: I was reading Grace Not Perfection (and loving it!) but needed something a little lighter for an evening read. I'm now onto a VERY light read.
Looking forward to: that vacation I mentioned in my last weekend update? Flights are booked, I'm mapping out the week, and I'm starting to get nervous about taking E on a plane! Any advice for someone flying with their infant for the first time (aka us)? We're planning to take the car seat and stroller and gate-check both. But please let me know if you have any other advice! If you've traveled time zones, do you stick with your home time? Change to the new time zone?
Shopping: This week I bought a few things for our trip, including some (boring) travel-related items. I also got a denim jacket, which totally took me back to when I last had one (high school?). I just think they look so cute over a striped shirt with white denim! Perfect spring outfit if you ask me.
In Boston: I've been getting a lot of questions about what to do for a trip to Boston in the summer and fall. I went back and updated my Boston fall city guide, so take a look there! But, of course, if you have any other questions about specific things to do/see, let me know!
Successful Recipes: I've been making more and more of an effort to cook since I'm home a lot more these days. Two recipes we've been enjoying are cauliflower fried rice and balsamic root vegetables. We have had a spiralizer for a while, so I really want to try zoodles soon!
Enjoy the weekend! xo