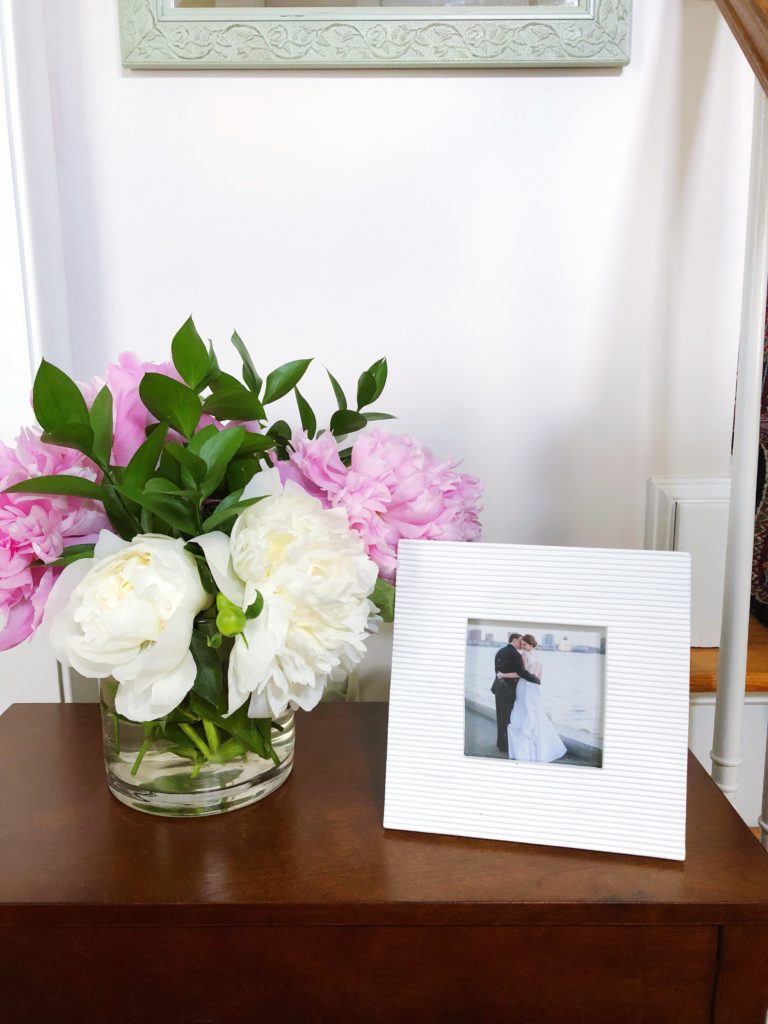 Garden peonies: the best fresh flower in my house right now!
I would like to say that this week flew by, but the beginning of the week did not. I'm SO excited that our weekend weather is supposed to be nice, because the past couple of weekends haven't been that great weather-wise! But our peonies are in bloom, which is the silver lining! They smell amazing right now!
For these roundup posts… do you like them? I love sharing them, but I want to make sure you guys like them, too! Let me know your thoughts, either in the comments below or by email (or you can always tweet me or DM me on Instagram, too!).
Reading: I just finished reading Who Thought This Was a Good Idea? (And Other Questions You Should Have Answers to When You Work in The White House) and found it to be really interesting. It's a sort-of memoir from a former White House staffer who worked with Obama, Kerry, and some other big names.
Slightly different, but a recent study published shows that when daughters have working moms, they tend to not only have their own career when they grow up, but they have better, higher-paying jobs. And sons spend more time doing household chores and taking care of their own children if their mom worked outside of the home during their childhood. My question: Aren't most moms "working" moms, whether they're at home or not? 😉 (But for real… that laundry doesn't do itself)
Boston
The rosé cruise is happening in a couple of weeks, and then it'll be in NYC and Chicago, too! (How cute are their vintage-style posters for each city?)
(Speaking of rosé, if it's your drink of choice then you definitely need this rosé pool float!)
New + Noteworthy
I had so many new products to share that I ended up writing a whole blog post about them!
Shopping
Enjoy your weekend!