There's something about the Boston skyline that always makes me smile.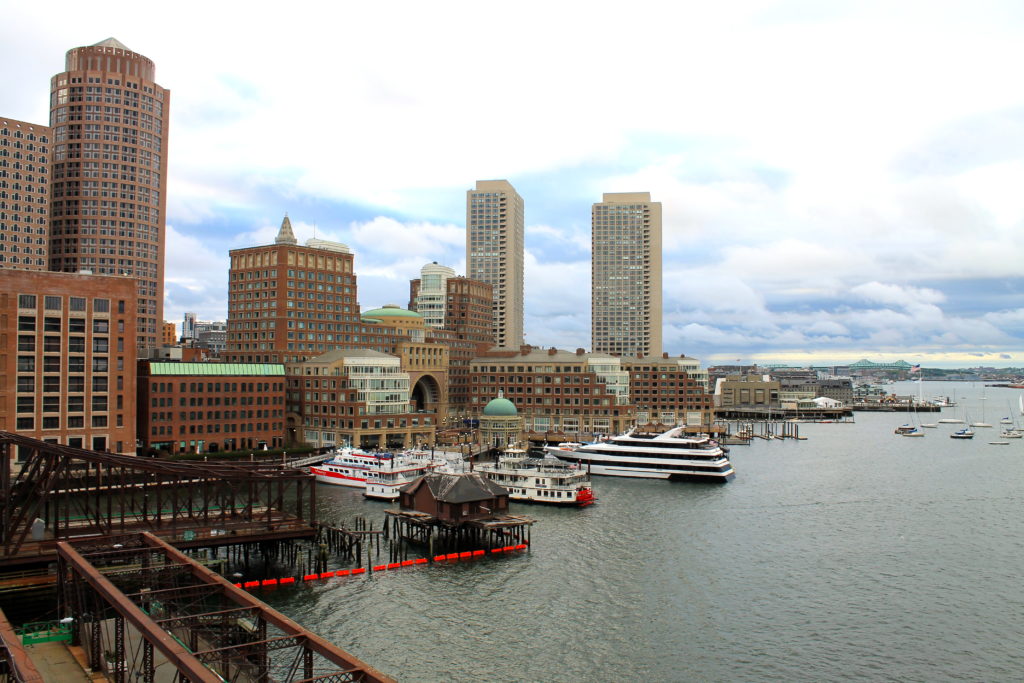 I just love this city so much. We even used a graphic of the Boston skyline on our wedding invitations (from our venue you can see an awesome view of the city). When I can hop onto a Boston rooftop bar to enjoy the view with a glass of prosecco, I'm always excited.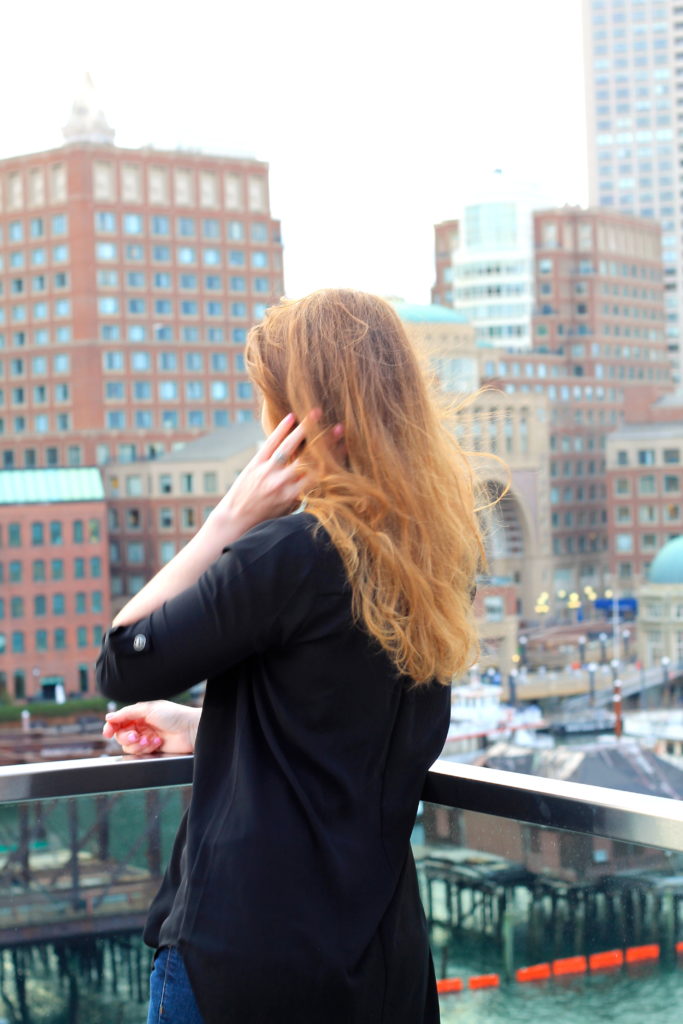 Weeks ago I met up with a group of bloggers in Boston and we had drinks on the rooftop at Envoy. The hotel is in a great spot because it's right in the Seaport district, which is pretty central to most of the city. You can easily walk to tourist destinations and also find some great, smaller restaurants that locals frequent.
It was great to check out a new-to-me spot and also so much fun to meet some newer bloggers in Boston! (I'm not going to lie, it's usually a little awkward to be like, "I'm going to this place with a bunch of ladies I don't know." – but it always turns out to be a good time!)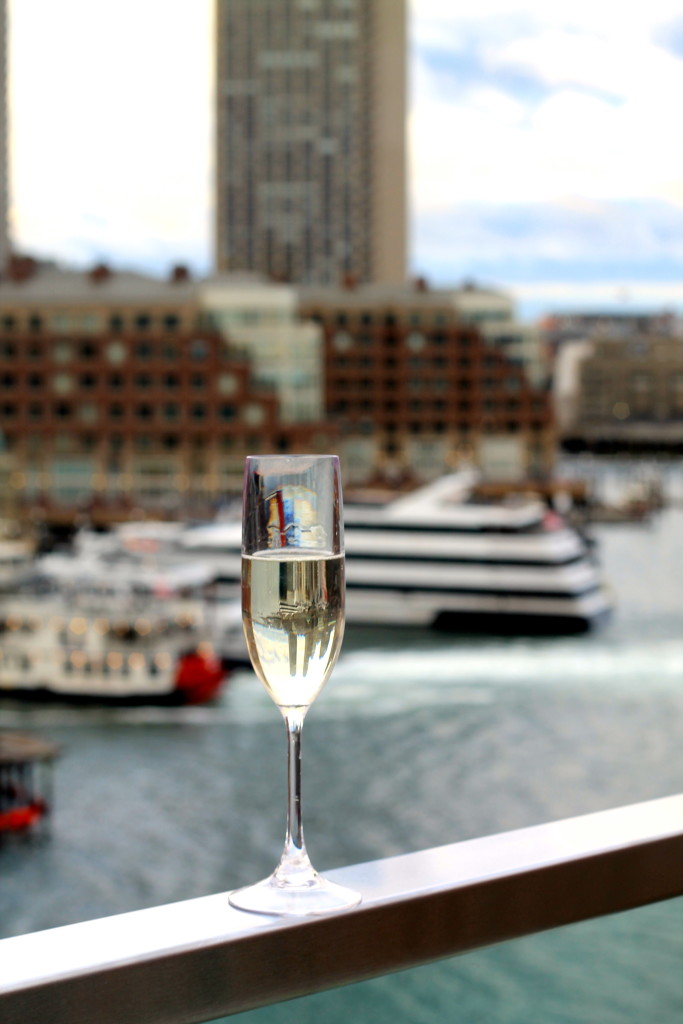 Rooftop bars have become more popular in Boston, though there still aren't that many. A couple of years ago I was searching for a rooftop bar and one of the "Boston" ones that came up was in Newton, which is a suburb about a 20 minute drive away! Not exactly in the city.
Are rooftop bars popular in your city? Because if they are, I may need to visit.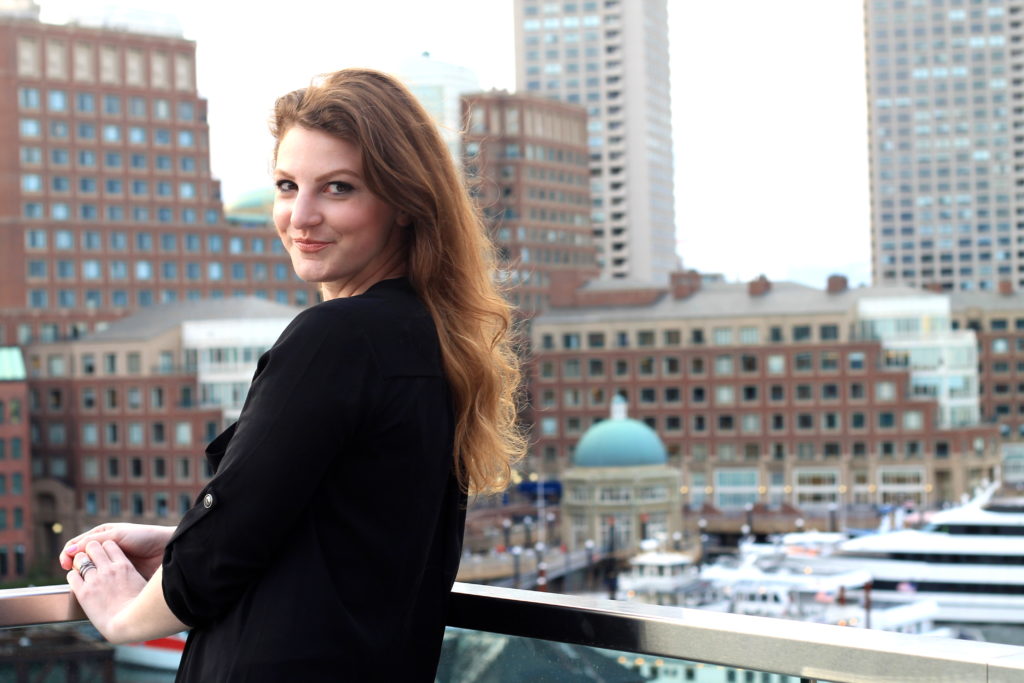 P.S. This shirt is one that I bought in 4 colors and wear too often. It's the perfect tunic length, so comfortable, and you can wear it in seriously any weather! It's a juniors size so if you're between sizes (I can usually go with small or medium depending on the brand), you may want to size up. But keep in mind it's a tunic style, so it does run large – I bought a small and it fits perfectly.