I love love the vanilla bean scones at Starbucks. Recently I was craving one but knew I wasn't going to make it out to the drive thru (still trying to figure out how to manage 2 little ones on my own!), so I looked for a good recipe to make them at home.I've now made them 3 times! They're so so good and one batch lasts a long time. E loves helping me make them, too! Her job is the frosting, using
our pastry brush
.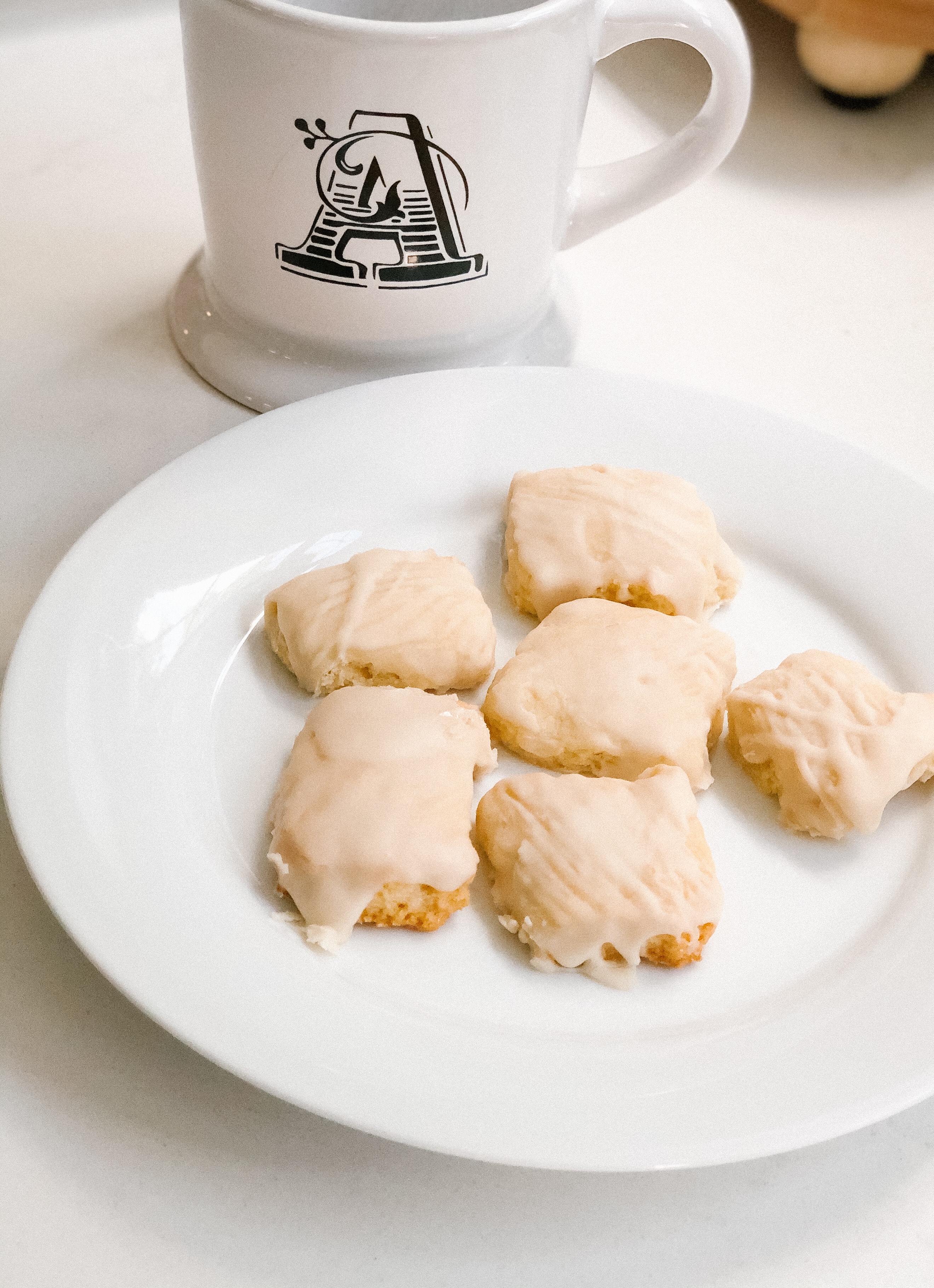 (I tweaked the recipe a bit, but
this is the original one
I found in case you want to try that!)
Vanilla Bean Scones (just like at Starbucks!)
Ingredients:Scone ingredients-
2 1/2 cups flour
1/2 cup sugar
1 tablespoon baking powder
1/4 teaspoon salt
1 egg
1/2 cup heavy cream
2 tablespoons half and half
1 stick of cold butter, cut into cubes
2 tablespoons vanilla
Frosting ingredients-
6 tablespoons heavy cream
3 cups powdered sugar (confectioners sugar)
2 teaspoons vanilla
Mix the flour, sugar, baking powder, salt, heavy cream, and vanilla in a large bowl. (I use my
KitchenAid
.)Mix in the cold butter cubes until you get a consistency that is kind of like cornmeal. After mixing with my
KitchenAid
I'll do some hand mixing to get it just right.Then add in the egg and the half and half. Once you have a dough-like consistency, take it out of the bowl to roll flat until it's about 1/4" thick.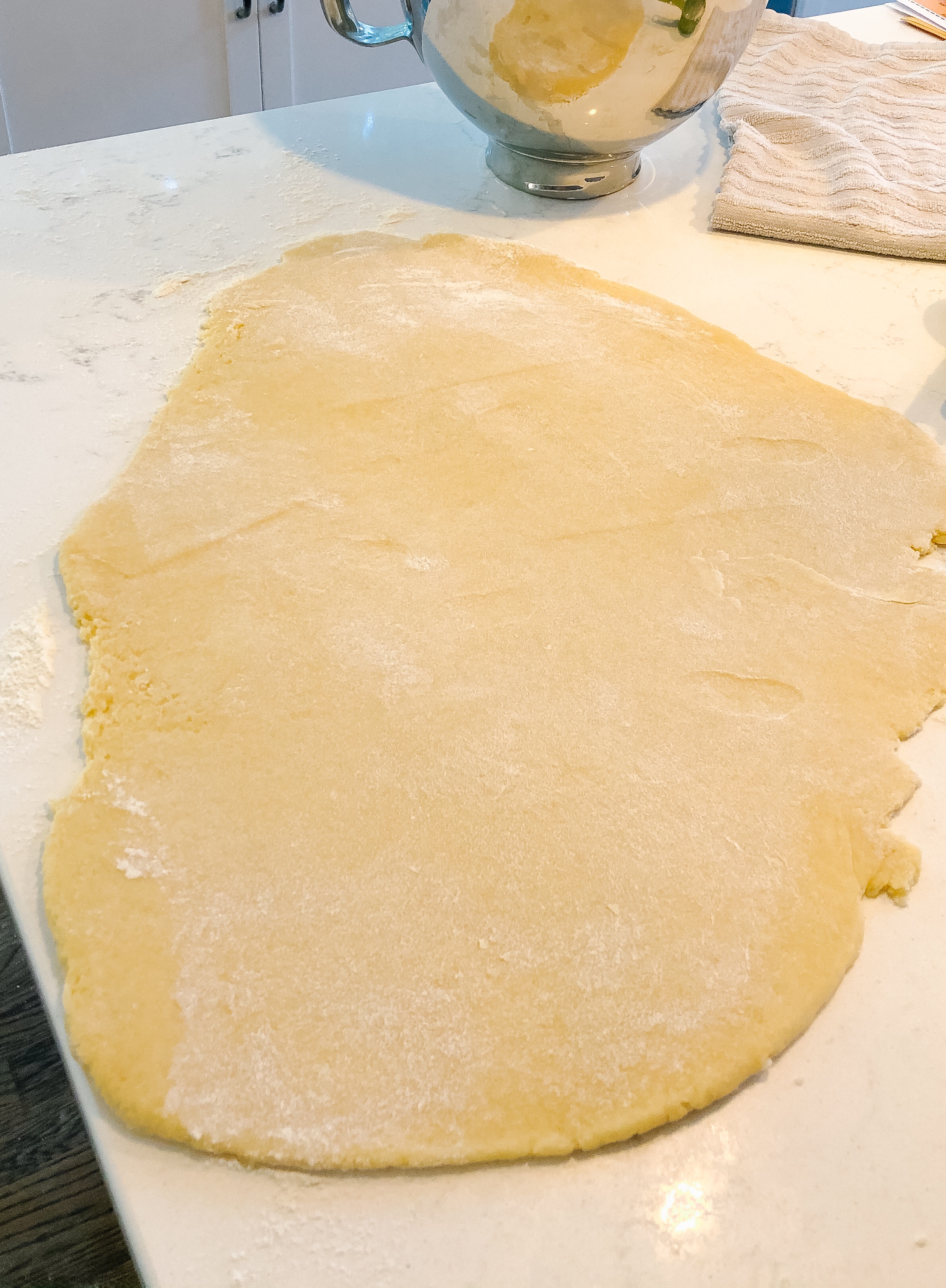 Cut into triangles or squares- whatever you prefer!Arrange on a cookie sheet lined with
parchment paper (I use these precut sheets!)
and cook at 400 degrees for about 10 minutes or until slightly browned.While this is cooking, mix up your glaze.Immediately move (still on parchment paper) to a wire rack to cool and drizzle with glaze (or cover with glaze, whatever you prefer!).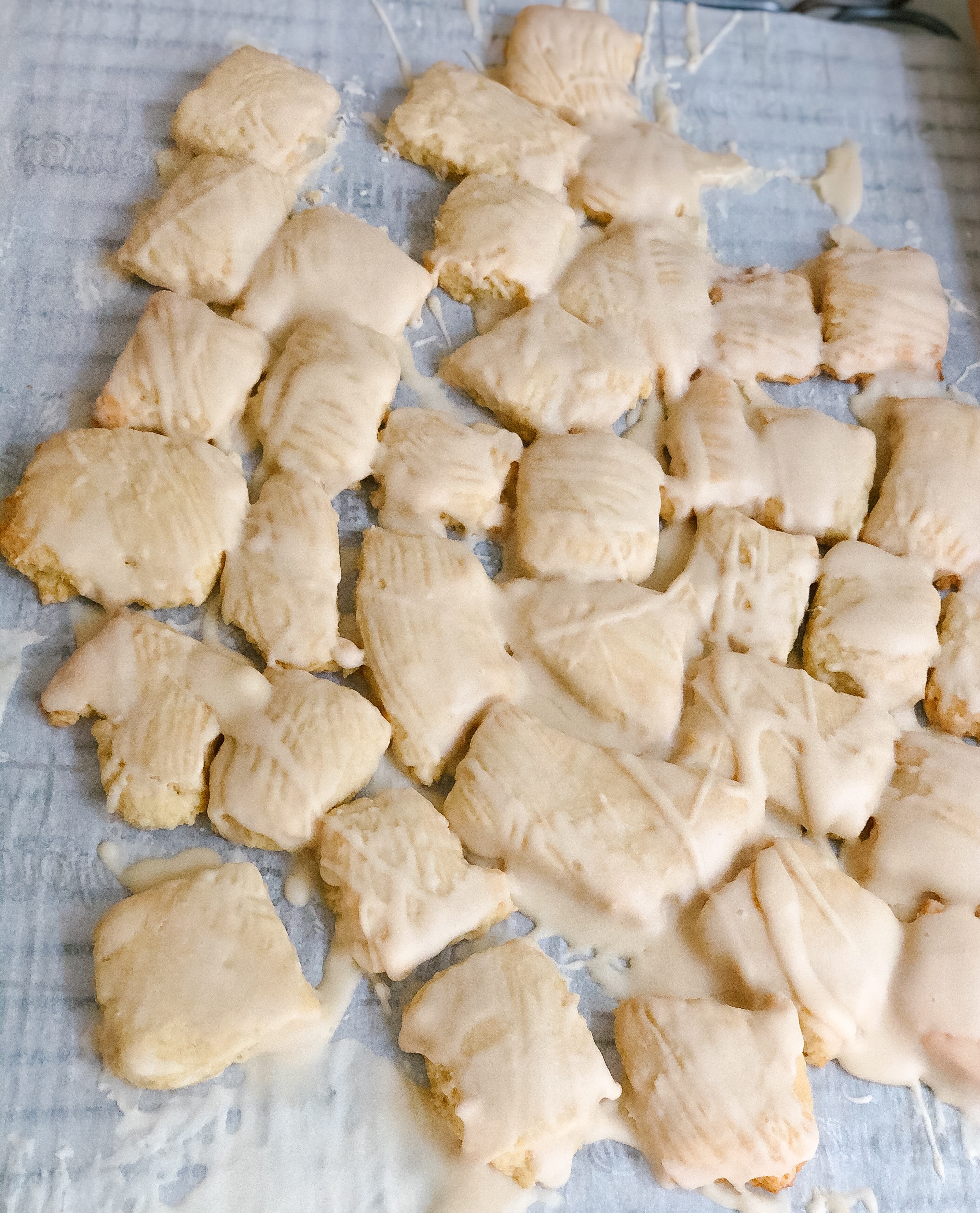 I store in the fridge so they last longer. Enjoy!
Pin this scone recipe for later!