While Valentine's Day has never been a favorite holiday of mine, I will take any excuse to get dressed up and go to a fancy dinner (or ask T to make me my favorite dish).
And it's a great excuse to let your friends know just how much you love them!
True story: One of my favorite Valentine's Days ever (before I met T, obviously) was a night out with a group of friends in college, complete with a fancy dinner and drinks for the girls, and topping it off with champagne back in our apartment. What can I say? We were classy!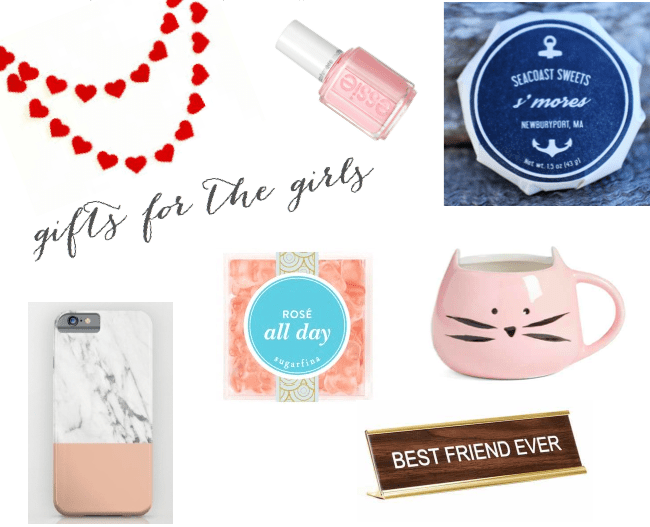 For your girlfriends: Sweet treats in the form of rose gummies ($20 for bento box of 2) or locally-made s'mores patties ($28 for 2 in a cute box), a new essie shade (this one is matte! $9), a cute mug ($12) for her desk, and a sign ($29) letting everyone know how you feel about your friendship, and the phone case she's been eyeing ($28).

What's the best gift you've ever gotten on Valentine's Day?