I told you already how I've been trying to read more since graduating from grad school, and I'm finally getting to some great books that I've had on my reading list for a while. I recently finished one of them, Unbroken, which I had a hard time putting down.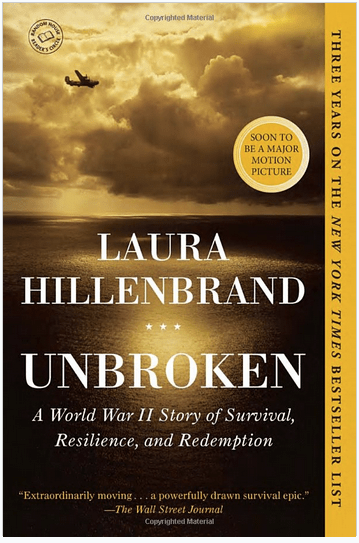 I've always been fascinated by World War II because of how much everyone living in the US had to come together for the war effort. I have never been exposed to a POW's story, though. My grandparents on my mom's side were both in the war (and met while they were stationed at the same base), so I've heard quite a few war-time stories, but none like this story, which is both fascinating and so sad at the same time.
If you haven't read
the book
yet, I recommend checking it out. It's long – it took me about 8 hours to read on my Kindle – but worth it!