This shop has been compensated by Collective Bias, Inc. and its advertiser. All opinions are mine alone. #MyUnique4 #CollectiveBias
I noticed that my outfits this Winter have been heavy with dark colors. But since it's gone back to staying light out past 5pm (thank goodness), I've started adding in little pops of color, like a colorful scarf or a blush pink bag.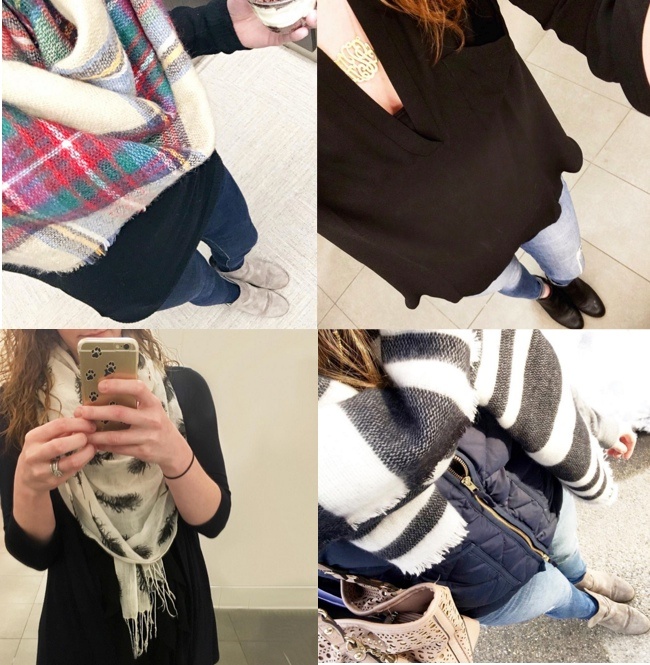 I think it's because when we were in Miami a few weeks ago, I saw so many bright colors and it had me itching for Spring to come sooner! I'm ready to put away my dark basics and bring out the brights.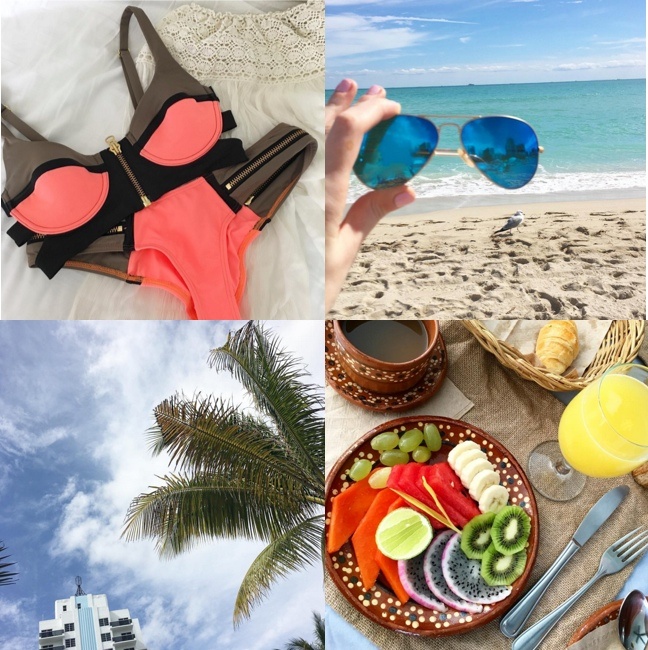 I popped into Target for the second time this week and saw the display of Diet Coke "It's Mine" glass bottles. I grabbed four of them because I thought they would be so fun to drink from – no one serves soda in glass bottles anymore! (If you're looking for them, they're available at Target in cute 4-packs and you get 10% off when you buy 4 – so make sure you grab some on your next Target run!) The bright colors on these bottles make me want to expand my wardrobe – from just one pop of color to a bright lip, fun nails, and shoes that I normally only bring out in the middle of Summer. I was inspired to pull out a coral-red polish and replaced my go-to light pink.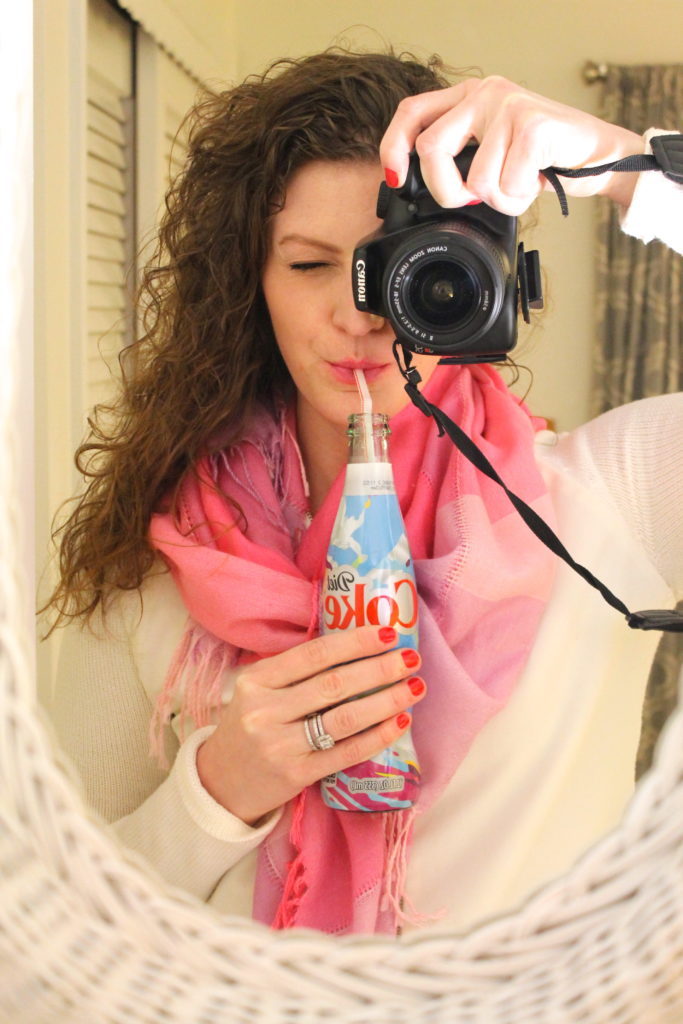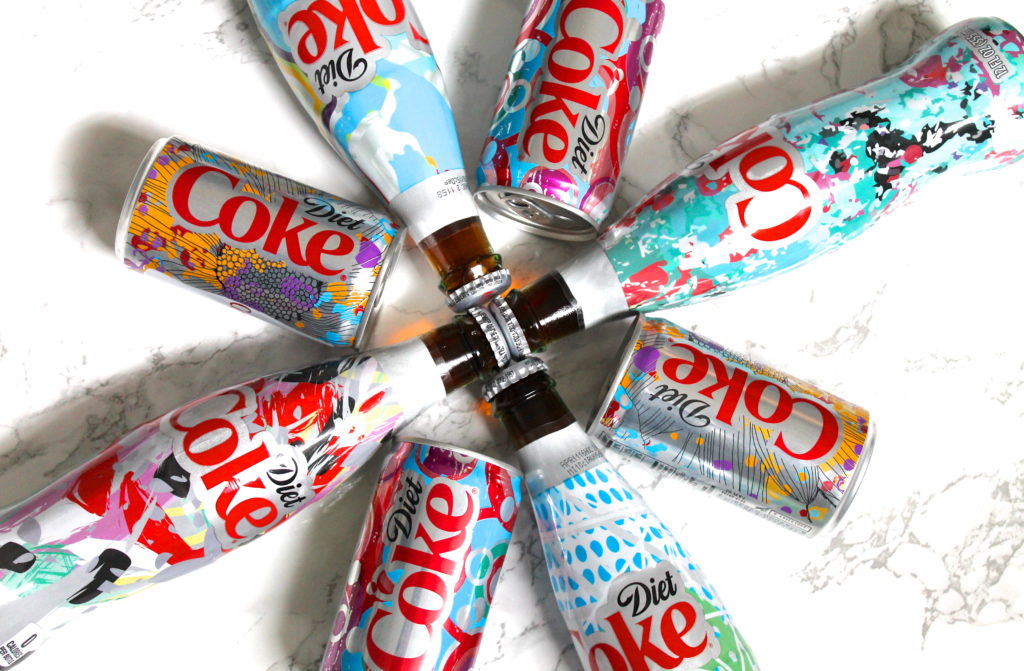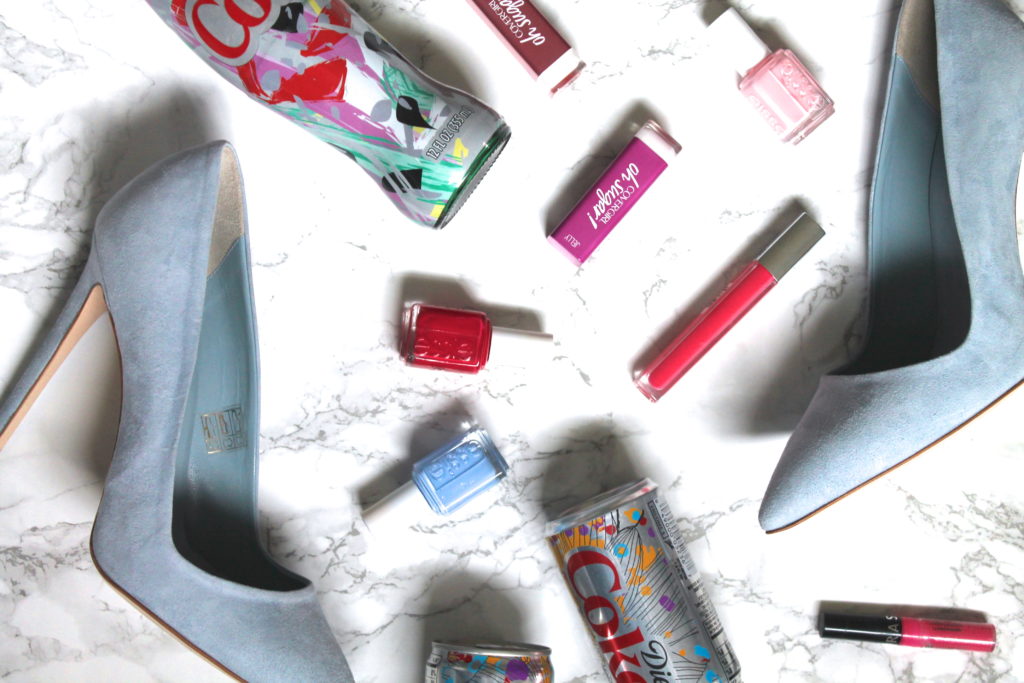 Last week I was talking with a coworker from London who just moved to Boston, and he had never heard of Target (what?!!). I actually had a hard time explaining what Target is, until I told him it's "where you go to get toothpaste and a card but somehow leave with new throw pillows, picture frames, snacks, and a new lip gloss". (Can anyone else relate? #Targetproblems).
While I was at Target, I also bought this cute short and top set – nothing like a print with a bright floral pattern on a dark background to help transition into Spring! Now if only the weather would cooperate…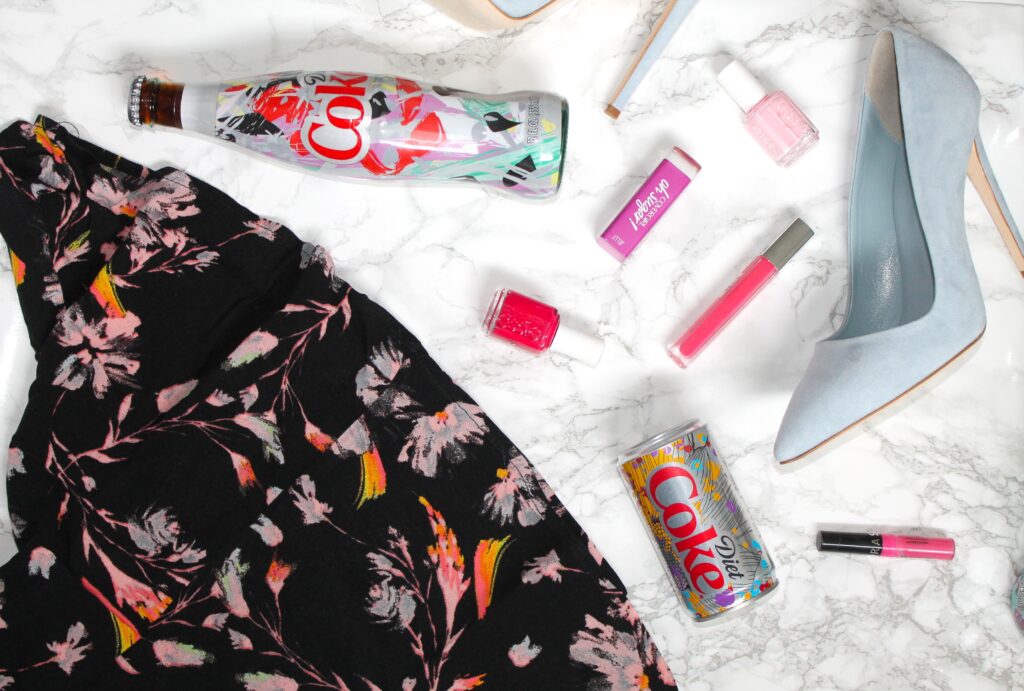 How are you prepping for Spring? Bright mani, hot pink lipstick…?
P.S. In case you're looking for them, this is where I found the bottles – right near the checkout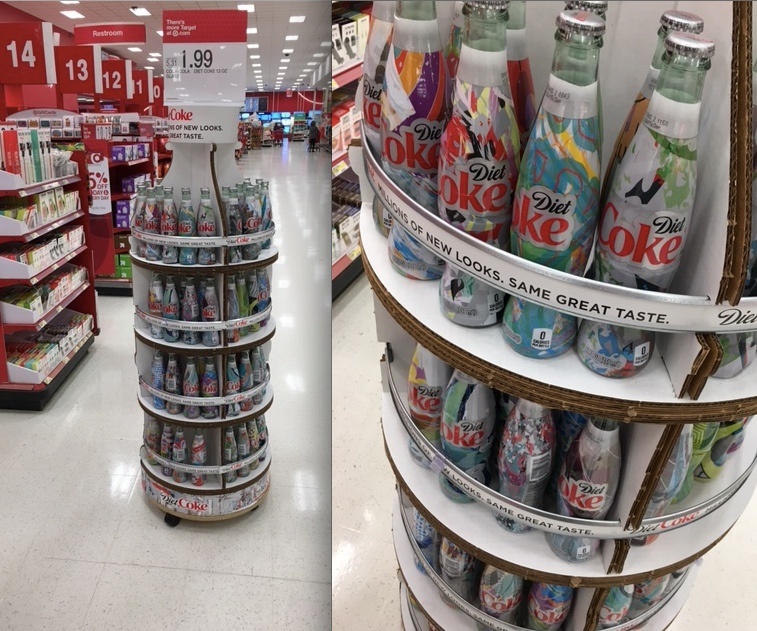 Thank you to Collective Bias, Diet Coke "It's Mine" and Target for sponsoring this post. All opinions, as always, are my own.