One of my favorite kids' pajama brands is releasing their Halloween jammies this week, so I thought I'd go see what other stores have available and round up the cutest pairs! I included a majority of prints that you can get in sizes newborn to adult, so that the whole family can match.
Last Christmas I got my kids matching reindeer pajamas, and I love the pictures from that morning. Even though my baby boy only wore them a couple of times before he grew out of them (I misjudged on the sizing), it's still a fun memory to look back on. And my daughter still wears her reindeer pjs, because she says they're one of her favorite pairs. I'll have to do that again this year and give the kids their pjs early on in the season rather than waiting for Christmas Eve. It's so fun that all of the Halloween and Thanksgiving stuff is already starting to come out, and Christmas won't be too far behind. (Ohh gosh are we already talking about Christmas??)
Anyway, from Snoopy pajamas that Kylie Jenner made sell out last year to sweet pumpkins your kids can wear all fall season, here you go…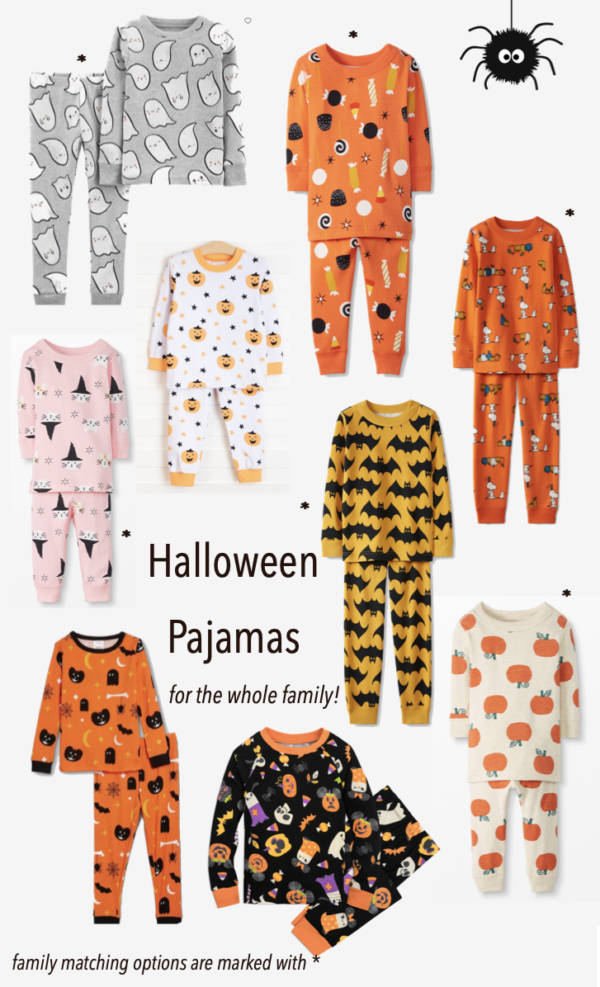 You might also want to see Where to Buy Cute Baby Boy Clothes (0-24 Months)
I love to have my kids in matching pajamas. My preschooler has so much fun choosing their matching pjs. I have only been able to get my husband in family matching pjs once, but they're adorable for photos!