What a weekend! T and I decided to have a little staycation over the Fourth, and I'm so, so glad that we did. I had to have a procedure done on Thursday, so we both took the day off for that. The rest of Thursday I spent recovering, and I was mostly in bed on Friday, too. After those two days we still had the whole weekend, and Monday we were both off of work for the Fourth (happy birthday, America). We also took off Tuesday so we could continue the fun. Taking Tuesday off was the best decision, so from now on do not expect me to be at work the day after July 4th. Seriously. Do it next year!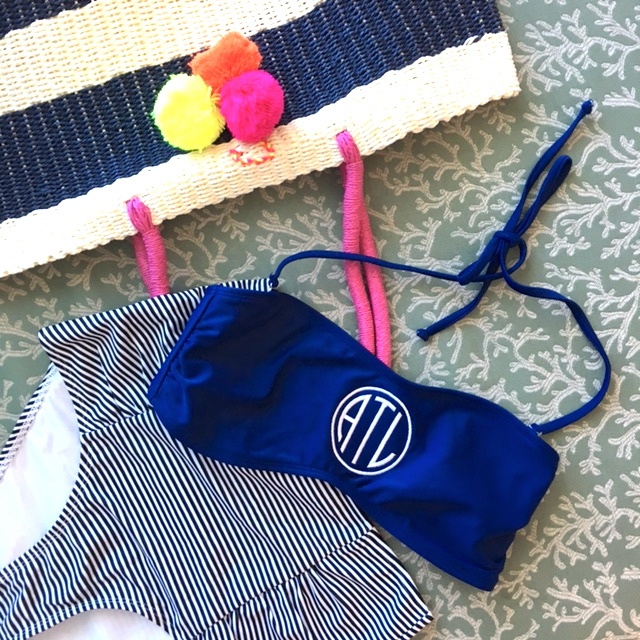 We had two weekend parties, tons of time with family and friends, and lots of good BBQ. I'm not going to lie though, I'm over hamburgers and hot dogs, grilled chicken, grilled veggies, etc. I feel like I ate such bad food all weekend and cannot wait to get back into salads for lunch! Also, I had way too many strawberry daiquiris this weekend (my sugar intake was through the roof).
I had a lot of fun watching my nephew hit the Slip n Slide for the first time – he proclaimed it "the greatest thing I have ever done in my life" (all 4 years of it). It brought back such happy memories from being a kid! P.S. Has anyone seen a Slip n Slide lately? They're not as long as I remembered!
It wasn't all parties and hanging around, though. We got some home projects done that I'm excited about because they're projects we have been talking about for a long time. The central air is almost done being installed, the new fence will go in at the end of this week… lots of progress! T hung up cafe lights, which I have been pinning for what feels like years. Those plus the new outdoor movie screen made for a really fun few nights watching terrible movies in the backyard (has anyone seen Rage with Nicholas Cage? No? Don't.). I'm pretty sure T has been dreaming of watching movies outdoors for years, and it was so fun to be able to do that. I felt like we were in Southern California for a hot minute – until the humidity came back and Massachusetts was all "remember me?".
I think Sprout is going to miss us being at home so much. We both really needed the time to relax at home, but I kind of worry that it will bring back some of Sprout's separation anxiety. He had a terrible time anytime we left the house when he was a puppy, and we worked so hard to help him through that. I would hate for a few days of us being at home with him to undo everything! But in all, I'm hopeful that we will easily fall back into our routine and he won't be too disrupted.
As for us, do you ever feel like you just go and go and go and the weekend isn't enough to make up for the time you actually need? It was so nice to be at home and have zero plans, no reason to drive anywhere… We really need to do this more often! And as much as I'm looking forward to the next time we travel somewhere, I really do love being at home.
I'm curious – do other people take more staycations than travel vacations? Or are you like us and when you take days off it's because you're flying somewhere?