This shop has been compensated by Collective Bias, Inc. and its advertiser. All opinions are mine alone. #PawsToSavor #CollectiveBias
There are few things I like more than a sunny summer day spent with T and our dog, Sprout. Sometimes we'll be sitting out by the pool and sometimes we're off on an adventure, but I just love us all being together! (I know, sappy… I can't help it.)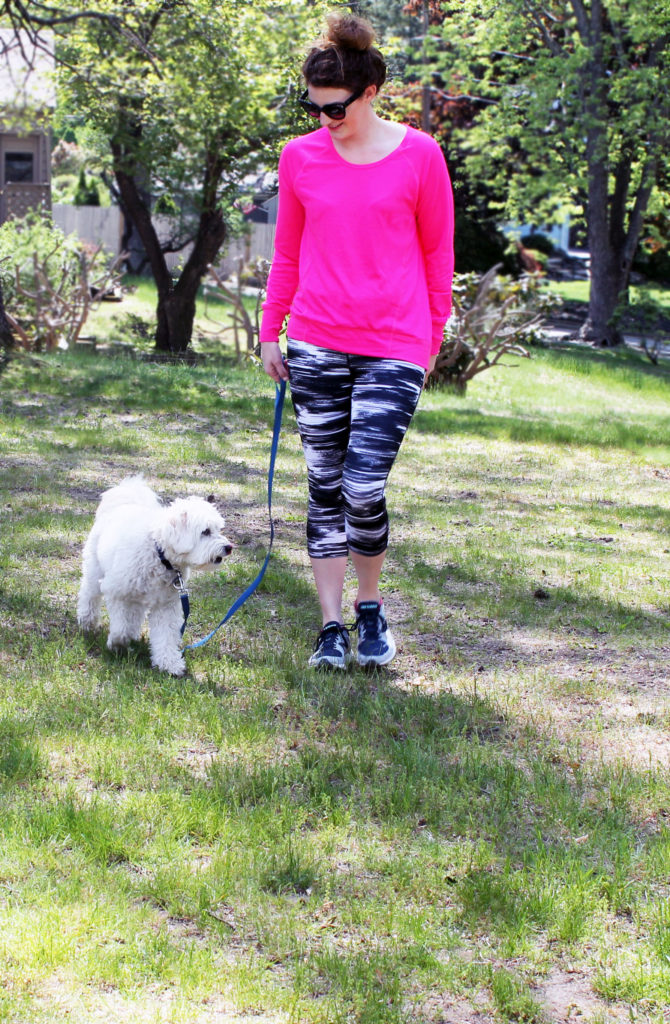 Today I'm teaming up with Purina® Pro Plan® Savor Shredded Blend to share our 5 must-haves for the perfect summer.
#1. Adventure
Sprout comes with us on vacation whenever he can (usually when it's somewhere within driving distance). He's awesome in the car, so it's not a problem to bring him with us for long drives. I just hate getting somewhere and then not being able to bring him out with us, so I'm looking for more dog-friendly towns we can check out! (Let me know if you have any suggestions!) One of my favorite weekend trips from a few summers ago was to a small town in northern Maine that was super dog friendly. We rented a cabin and brought him with us for a weekend of hiking and seafood.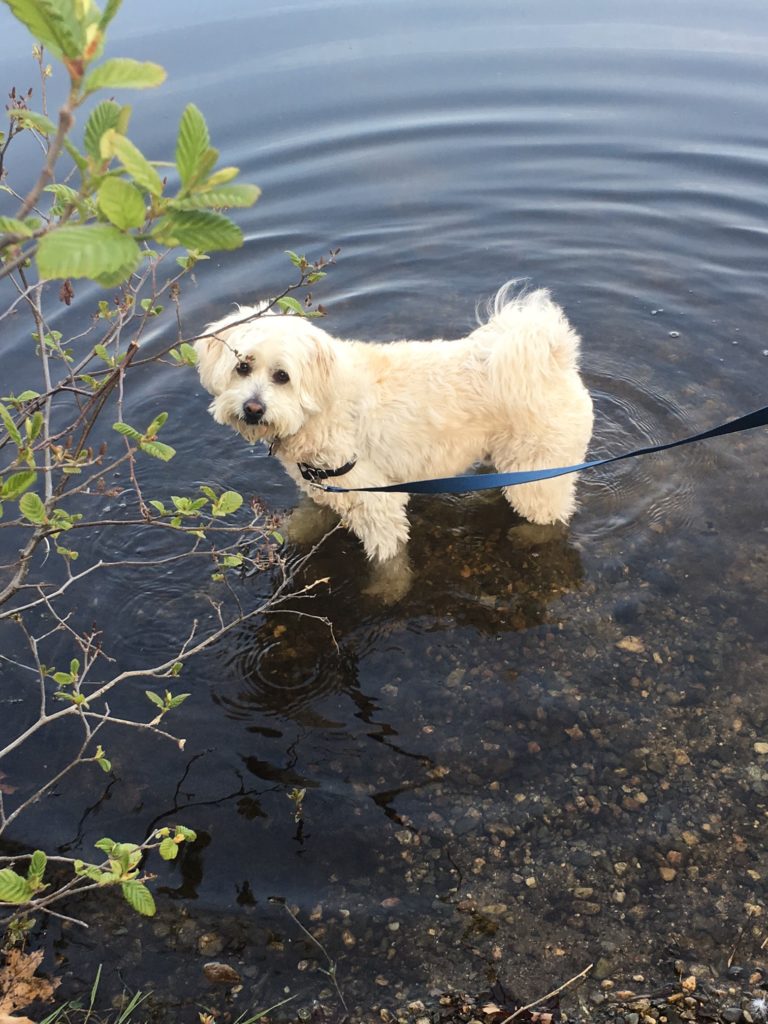 #2. Togetherness
We spend a lot of time in the summer in our backyard, hosting pool parties and bbqs and hanging out with family and friends. There's one day in the summer that I require that we do something just the three of us (#crazydoglady), and that is the day we got Sprout. Do you celebrate Adoption Anniversary for your pets?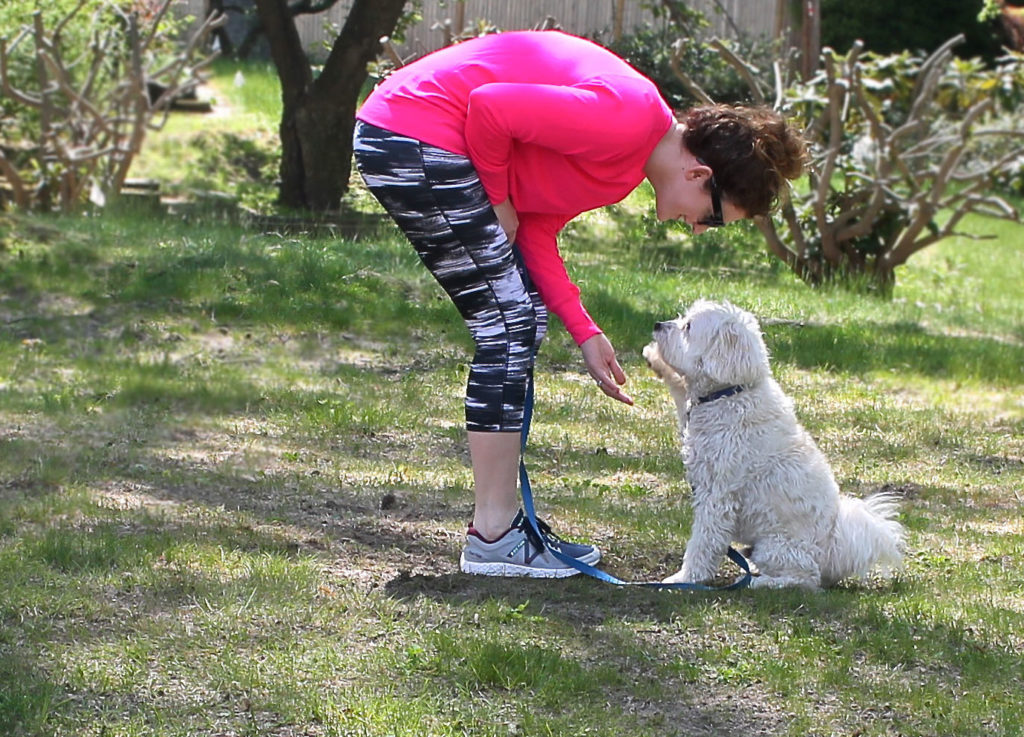 #3. Good Food
While Sprout would love to share anything on the grill, I'm picky about what he gets to eat. My mom tells me I don't feed him enough because I don't let him have a lot of people food, but I know what he likes and what makes him sick (he's allergic to chicken), so we don't chance it with a lot of stuff! We're lucky in that Sprout is very well-trained because he desperately wants to make us happy. So no grabbing food off the table for this guy… He'll wait until he's offered a treat or his food. (#blessed)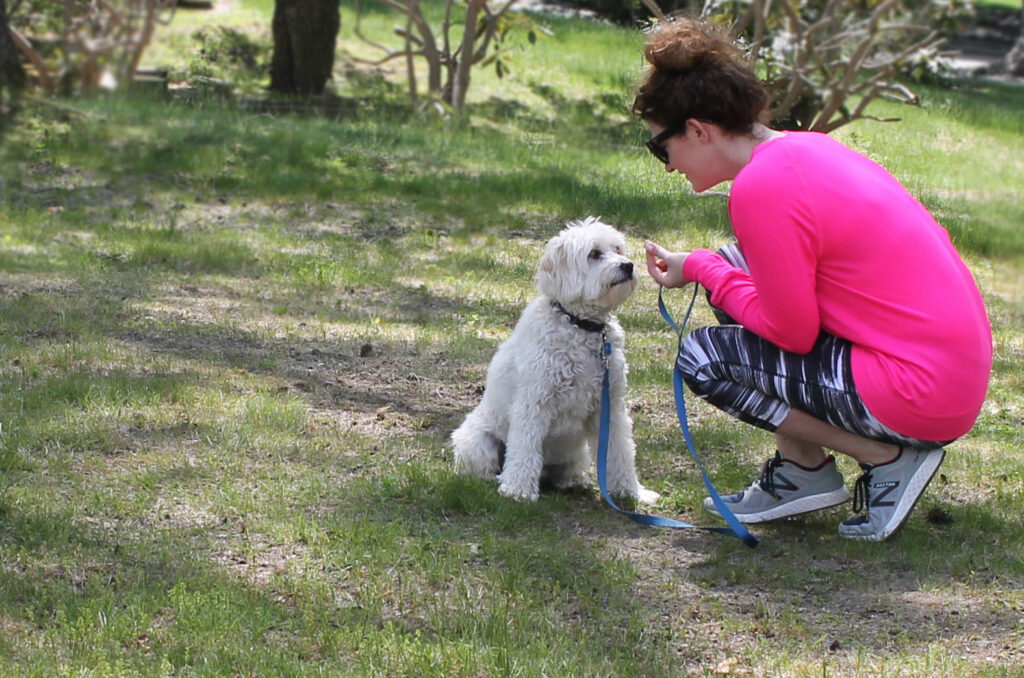 #4. Friends
One of my favorite parties we had in the backyard was for Sprout's half birthday (because his birthday is in February, and it's hard to throw a dog birthday party in the winter, obvi) when I had a farm-themed party. Granted, one of my friends' dogs ended up in a cone afterwards (sorry H!), but it was still fun to have a bunch of dogs over! Plus, when Sprout gets to hang out with friends, he's exhausted after, which is great for everyone. A tired pup = a very happy pup.
#5. Giving Back
I'm big on animal rescue since getting Sprout from a Texas shelter five years ago. I currently volunteer with 2 different rescues: one based in TN and one up here in MA. I went to PetSmart this week to grab some goodies for the local shelter, including a big bag of Purina Pro Plan Savor Shredded Blend. I picked up the Shredded Lamb & Rice formula, which uses real lamb (super important to have real meat and vegetables in your dog's food!). I'm excited to bring this to the shelter and help feed dogs in need (thanks, Purina Pro Plan Savor for helping me help dogs on their way to their forever homes!).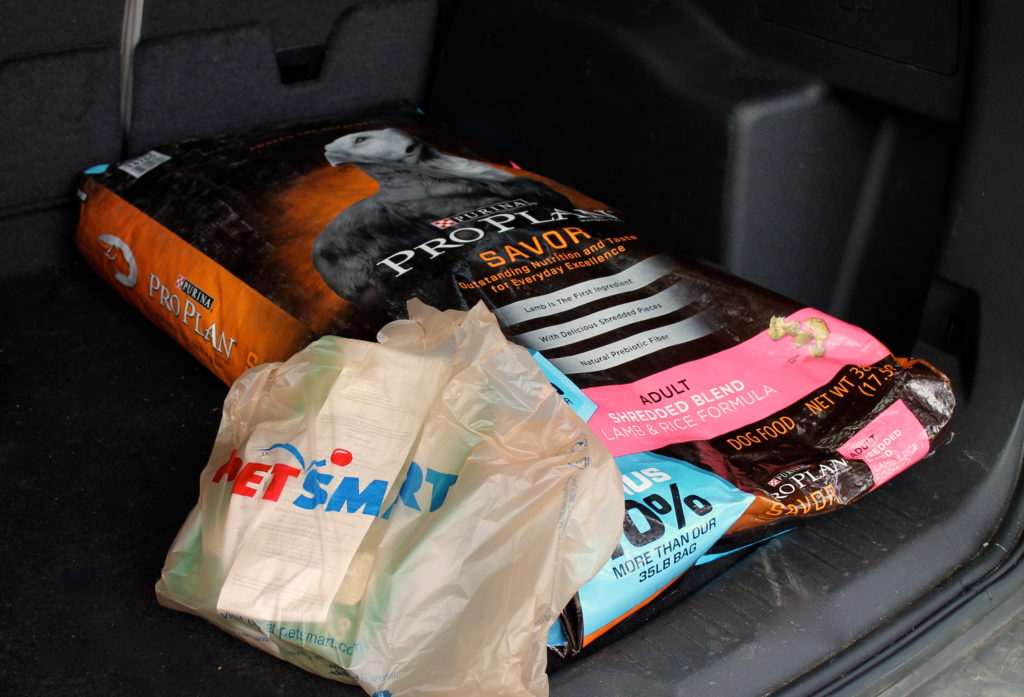 Since I've shared a little bit of how much I'm obsessed with my dog, tell me – do you have any summer traditions with your pets?
P.S. Spend $15 on any Purina® Pro Plan® product at PetSmart from 5/31–7/5 and save $15 on your next purchase of 10.5-lbs. or larger Purina® Pro Plan® Dry Cat or Dog Food or Litter by 7/31. Here's where I found it in my PetSmart (your local store will probably have a similar display).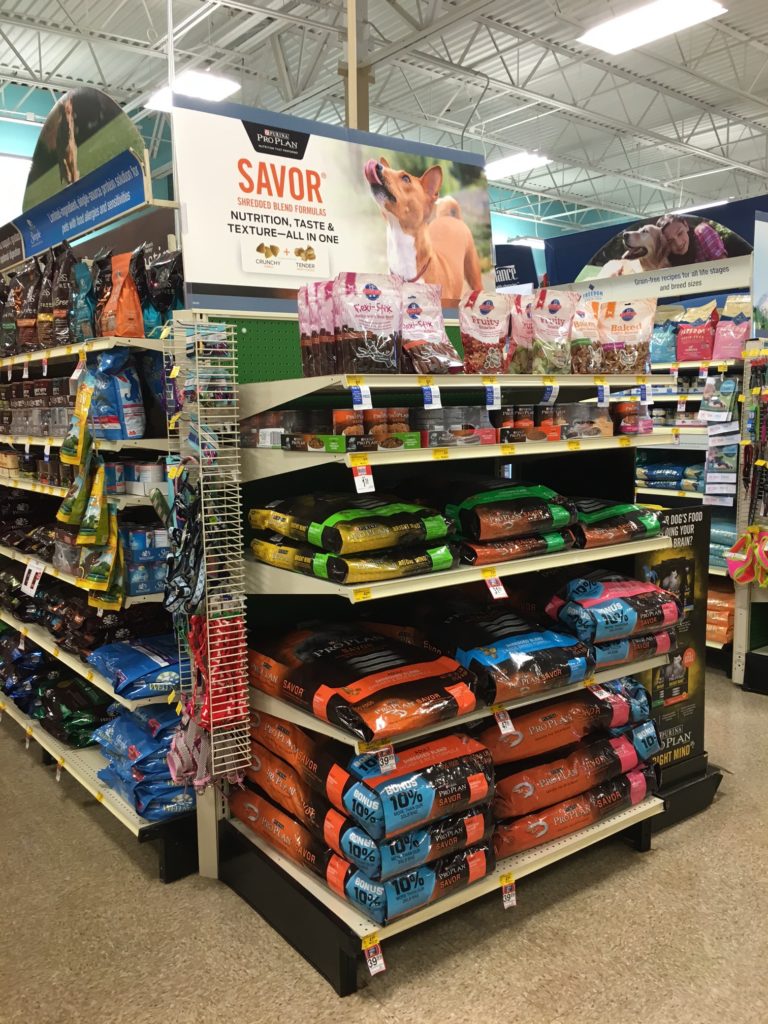 This shop has been compensated by Collective Bias, Inc. and its advertiser. All opinions are mine alone. Thank you for supporting the brands that support Feathers and Stripes. #PawsToSavor #CollectiveBias