Now that we've had a few nice days in a row, I'm antsy to start the summer. By that, I mean pool parties every weekend, patio lunches, and wearing dresses everyday!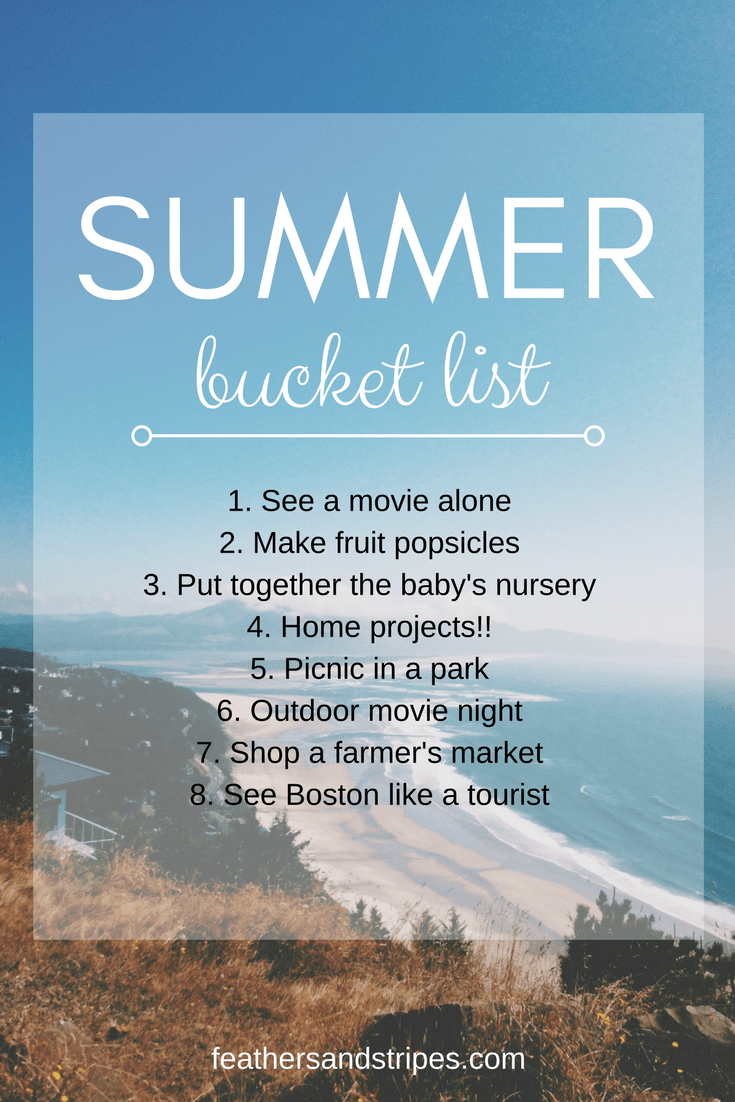 I've always loved seeing what is on other people's bucket lists for different seasons, so today I'm sharing my own summertime list!
(Sidenote: I don't know if it's correct to call it a summer bucket list, since "bucket list" implies that it's something you do before you die. But maybe it's okay because the summer only lasts so long? Thoughts?)
Go to the movies by myself – something I've never done!
Make my own fruit popsicles
Get the baby's nursery put together. This is turning out to be a much bigger project than I initially thought it would be! We have 3 rooms to swap around to start.
Home projects! Specifically: install a new closet system, check off some electrical projects that we need done around the house, move and redecorate the guest room, and build our new outdoor patio! …and then find amazing patio furniture to finish it off.
Picnic in a park (no ants invited)
Host an outdoor movie night at home
Shop at a local farmer's market and get those small strawberries that taste so much better than the ones in the grocery store!
Spend a day in Boston like a tourist
What's on your summer bucket list this year?