This time of the Christmas season I head over to everyone's favorite 2-day delivery website to get stocking stuffers. This year I'm also really thankful for Target's drive up order system. At least one good thing came out of this pandemic…
In our house, stockings come from Santa. I have seen a lot of stuff circulating this year on Instagram about how larger gifts "shouldn't" come from Santa because it's hard for kids to understand why some kids get more than others do. I love the magic of Santa, but I also want my kids to understand that Mommy and Daddy work hard and that's why we can have certain things. Kind of a tough concept for a 1 year old and 4 year old, but we can try.
Anyway… hopping off my soapbox here to share what you came here for. Here are the stocking stuffers I'm doing this year in case you need ideas!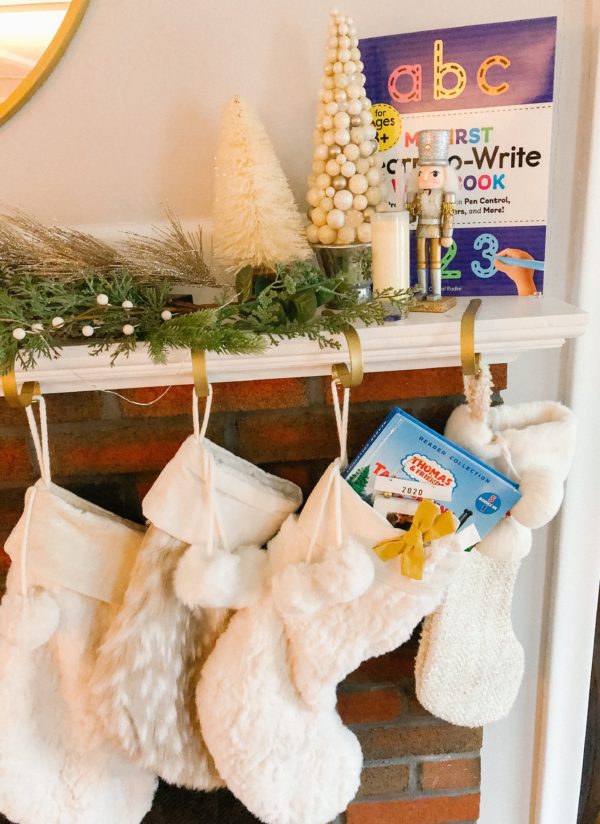 For my 1 year old
For my 4 year old
For my husband
For myself
Every year my husband puts a few things in my stocking. Here's what I would put in my stocking if I was making my own!
What's the best stocking stuffer you've gotten?
Other posts on stocking stuffers that might be helpful: Stocking stuffers for 3-4 year olds, Stocking stuffers & gifts under $25