Alright so July 4th was this week, so we're well into the swing of summer. Since I posted my summer list so early (hello mid-May), I thought I should update it a bit.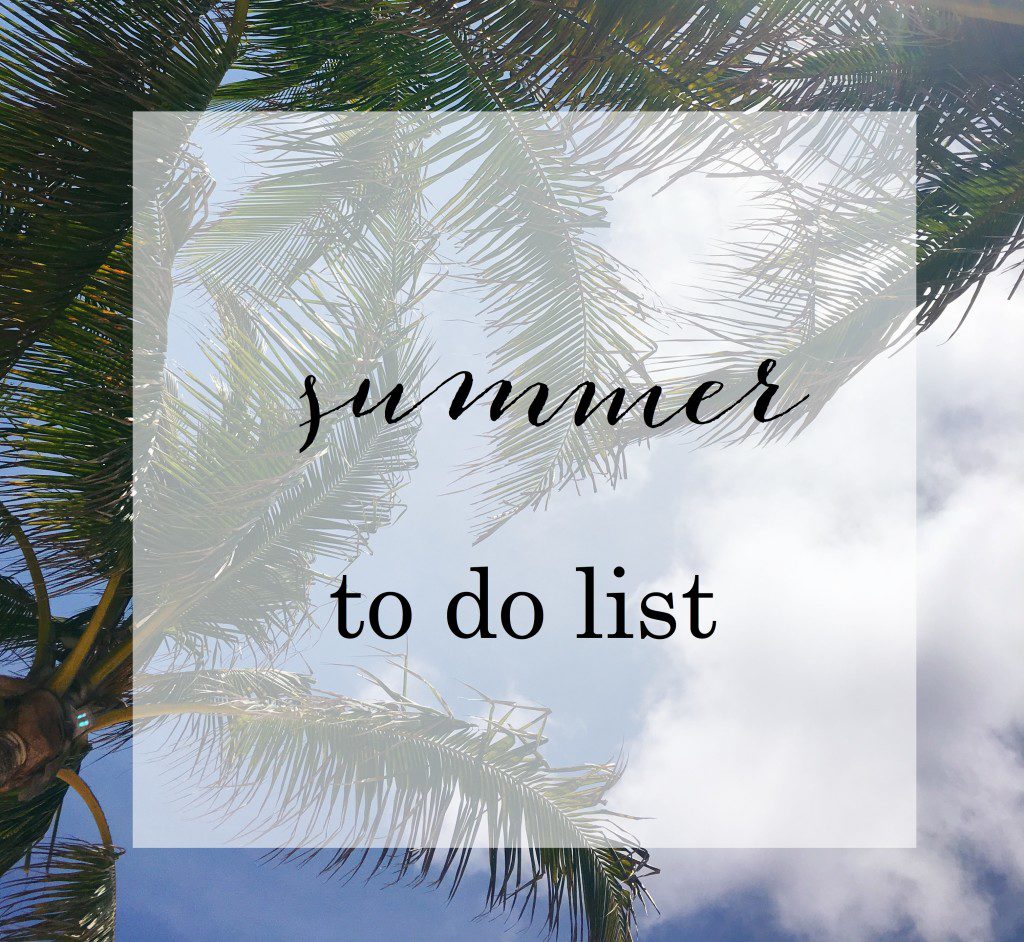 Home projects – still numero uno around here, but we're getting SO much done. We replaced the roof, which was important. The tree work I mentioned is all done, and we ended up taking down 3 trees and trimming up 2 others. Then we had central air installed in the house (so excited about this), had a survey done on our property (required for permits and stuff) and are having the new fence installed. Next up we're looking at redoing the porch. I think everything else we initially talked about for this summer will be put off until the fall or next spring. I'm excited that we got so much done already!
Go paddle boarding. This one still stands!
Plant a garden. I'm taking this one out for this summer and we'll come back to it next summer. Honestly, we've been doing so much work that adding in a garden is tiring just to think about. There's always next year!
Head to the Cape! Yep! We have one weekend trip planned and hopefully a couple more before the summer is over.
Plan a fall vacation. Still on the list!
Finally put together our wedding album. Our 2-year anniversary is coming up and this is something I should have done forever ago. (It was actually on my to do list last summer!)
Has anyone else been doing a ton of home projects?