A couple of weeks ago I introduced you to the brown room in our house that definitely needed some help. In that first week we got a few things done, which I'm so excited about. I was so much looking forward to my gray dining room, and I think it's coming along nicely!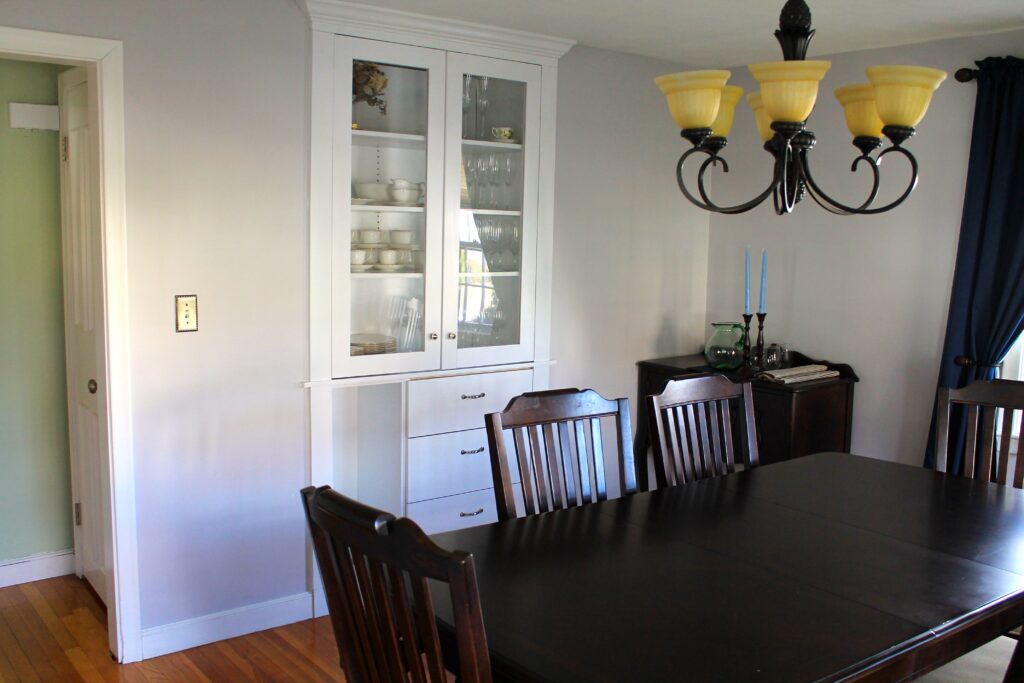 My initial goals for the dining room were:
Change the coat closet into a built-in cabinet (because who puts a coat closet in the dining room)
Lighten the wall color to brighten the room
With a gray dining room, we could keep the gold frames. This was important to me because honestly, I didn't want to have to reframe all of the art for the dining room.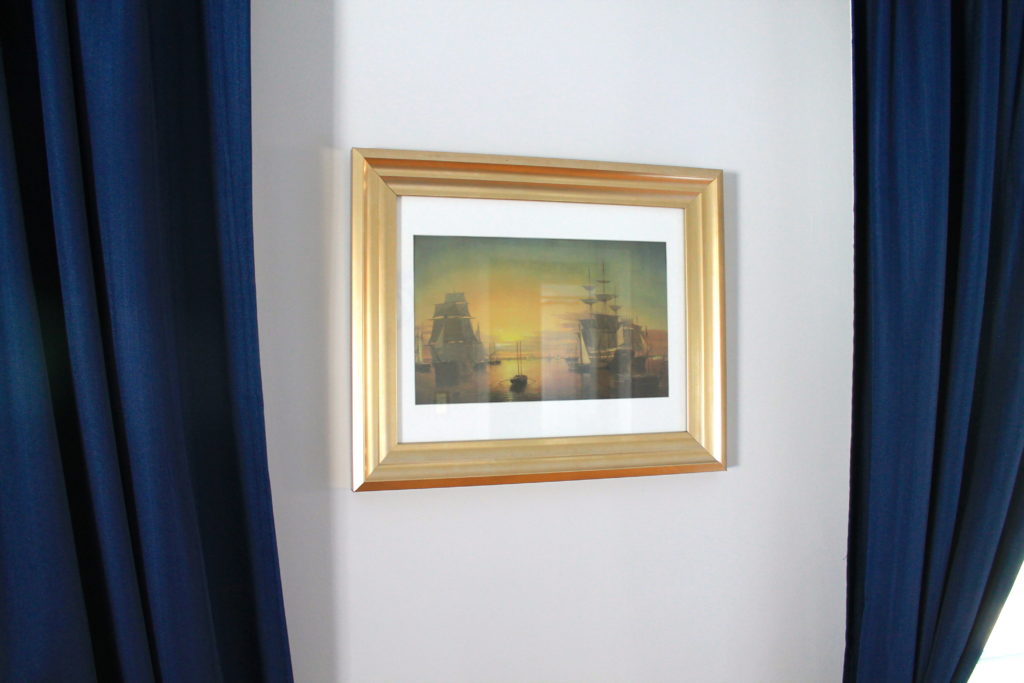 What we did:
Changed the coat closet into a built-in cabinet (YAY)
Lightened the wall color to gray
What needs to be done:
Finish the built-in
Change out the curtains (we hung these up again to see what we thought, and I still don't like them)
Hang up art
See if I can use the same chandelier but change out the yellowish shades you see in the picture above
Figure out what to do in the corner (pictured below)
With the two biggest things out of the way, I feel like this room might actually look awesome in the next few weeks!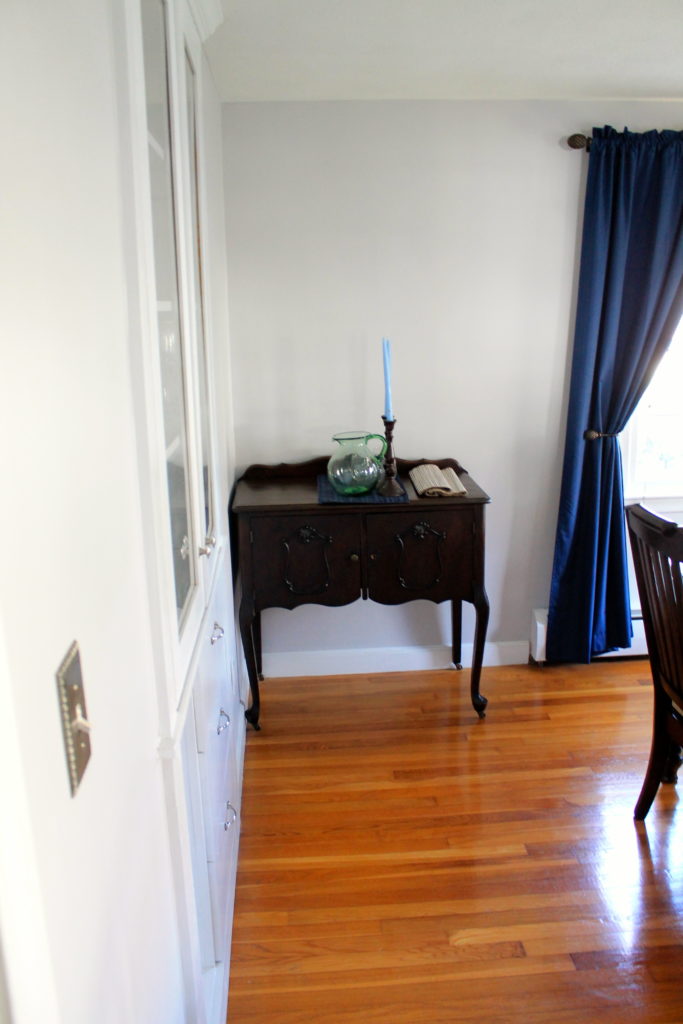 P.S. I linked up with One Room Challenge – I love seeing the transformation of other people's rooms!