Hey what's up hello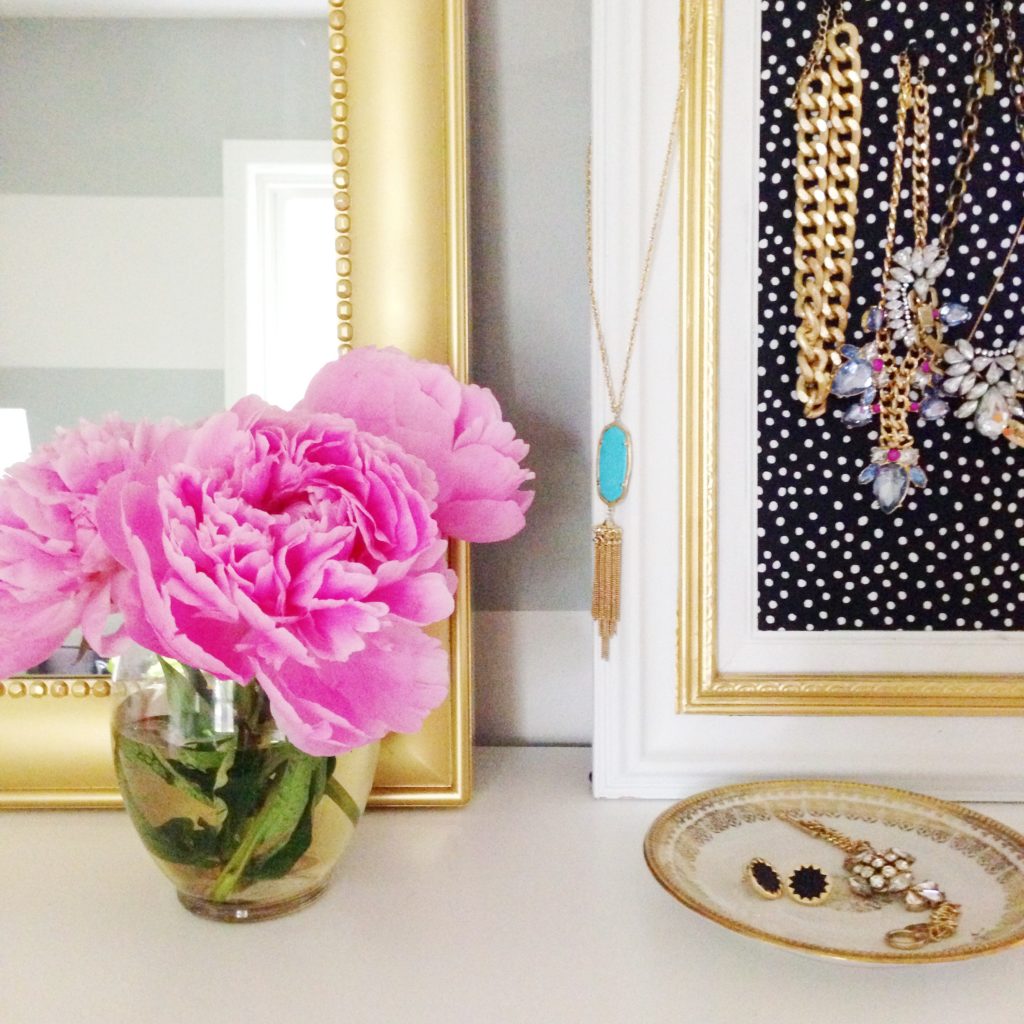 Last week I promised you a whole bunch of content that I didn't deliver on. Oops. Sorry 'bout that. I'm slowing down a little bit as we head into the final stretch of this pregnancy, and it's harder for me to stay up late blogging than it used to be! I wasn't expecting the fatigue to hit me so hard so fast.
Today I wanted to share 5 favorite things from the past month or so. They're a little bit random, but they're things I wanted to tell you about!
Favorite body product: I've switched from body lotions to oils recently, and I notice a huge difference in how soft my skin is. I had switched to a face oil (for night – I still use my lotion with SPF during the day) a while ago and loved it, so I thought why not! The two body oils I've been using are specifically for preventing stretch marks, but they keep my skin so moisturized that I might keep using them beyond pregnancy! One is here and the other is here.
Favorite drink for home: I tried the new Ocean Spray Mocktails on a whim (I kept seeing commercials for them), and I'm really glad I did. The "paradise" one is soo good over ice, and it does taste like it could be a great cocktail with rum! I've noticed a disappointing lack of mocktails available at local restaurants, so I'm glad that Ocean Spray started making these. Maybe they'll start a trend?
Favorite shoes: I bought these espadrilles this summer, and they're by far my favorite summer shoes. I can't get over how comfortable they are, and they're cute, too! (Just know that I had to go up a full size in these!)
Favorite backyard addition: We added a patio this summer and a patio set, too. We've already used it so many times – I'm actually blogging from the patio now! I'm planning to share a little peek into our backyard soon, but this is the table we ended up buying (highly recommend it!).
Favorite men's fashion purchase: I'm always on the hunt for nice t-shirts for T, and I bought one on a whim one day at Nordstrom Rack that I thought was just okay – but over time it has become one of my favorites! It's SO soft, and there's something about the way it's cut that makes it look much dressier than a regular tee. It's this brand, and I'm ordering a few more for him!
Have a great start to your week! Also, I ran a Twitter poll and there was a definite winner to this question, but I'm curious to hear more readers' thoughts! T and I want to plan a vacation for when our baby girl is about 4 months old. Where should we go? The options I put out were: Barcelona, Disney World, Beach vaca (Bahamas maybe), or a National Park. Comment below!
Photo via