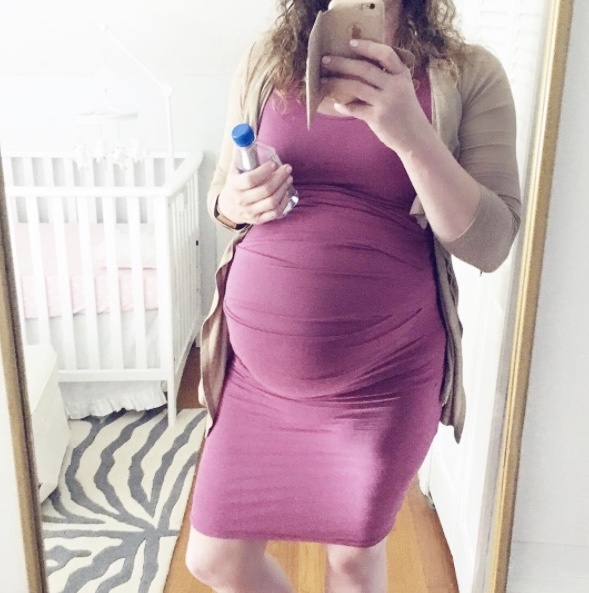 I thought I'd try something a little different today and share some recent favorites! I get really excited when I find a new product that I love, and normally I would try to remind myself to share it on Instagram Stories. But I figured why not share it in a monthly blog post. Let me know what you think – and if you want to see more posts like this!
Favorite Beauty Buy:
This concealer
. It provides the most coverage I've seen in a concealer (and I've tried quite a few!). You just have to make sure to purchase the right color (#duhstatement).
Favorite Fashion Buy: It's a toss up between this vest and this wrap, both of which I won't be wearing for a few more weeks until the weather cools off a lot more. But both are super versatile and super comfy, so prepare yourself to see a lot of them this fall!
Favorite Athleisure Buy: from what I think is going to be a new favorite brand! I also recently purchased these shorts for hanging around the house, and they're so comfy.
Favorite Shoe Buy: I've had these quilted slide ons for about a year, and they've become a recent favorite. Since hitting the end of the third trimester, bending over to tie shoes or do buckles is pretty much impossible, so anything that slides on is my go-to!
Favorite Menswear Buy: A while ago I found this really soft t-shirt at Nordstrom Rack and, though it's a color T rarely wears (a rusty red), purchased it to see what he thought of it. Well, he loved it so much that it's become a regular part of his wardrobe. I finally went and purchased him another from the same brand. They're pricier than I would normally spend on a t-shirt, but they're SO soft! (Currently 50% off!)
Have a great weekend!