I always like looking at "reader favorite" posts from other bloggers, so today I'm sharing what items I've posted about this month that you all are really enjoying!
These are the top 4 reader favorite items this month, based on what you're buying and asking about: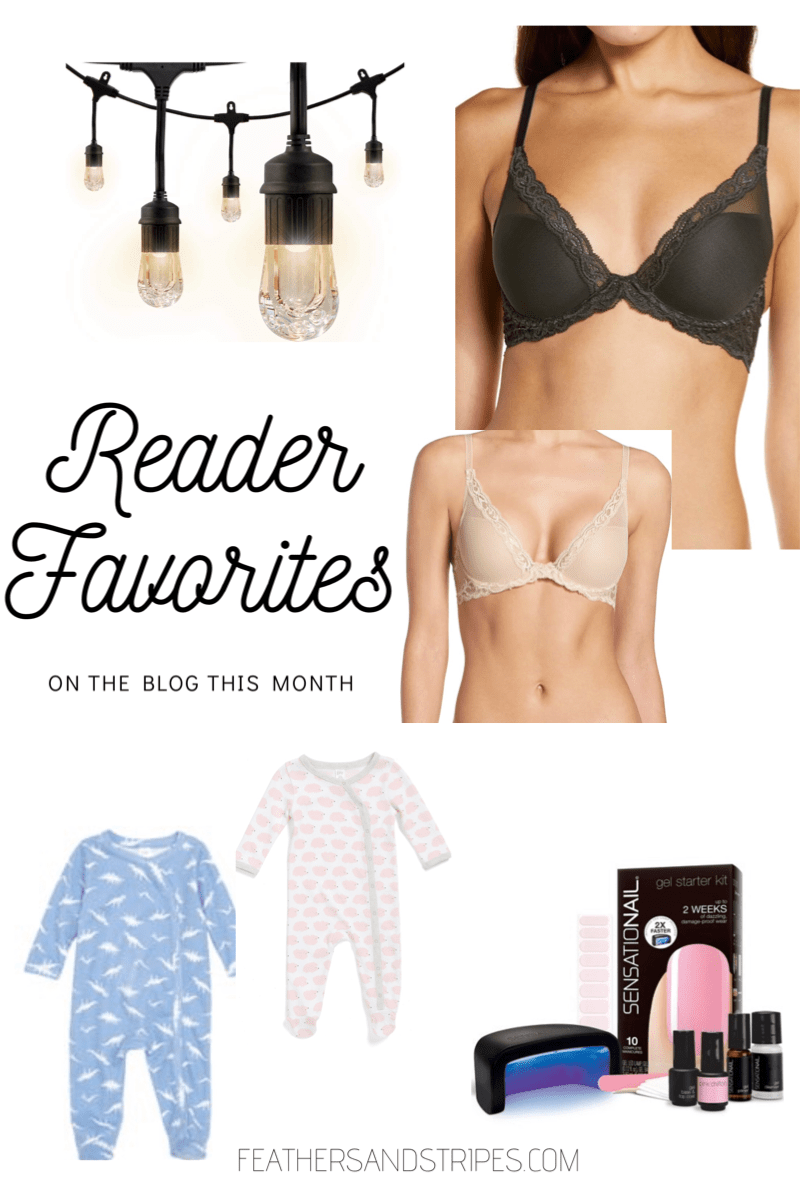 Your favorite things this month
Outdoor cafe lights
It's not a huge surprise that anything home-related ends up on the list during a normal summer, so it's even less of a surprise for this summer. These outdoor lights are great into the fall and winter too! We have had them for about 4 years and haven't had to replace them!
See how we use our outdoor cafe lights in this post.
A cult-favorite bra
I discovered this bra a few years ago thanks to another blogger, and it quickly became my favorite. It is part of the Nordstrom Sale every year, which made it a top seller this month. During the year you can often find seasonal colors on sale at Nordstrom Rack, but it's only at the NSale that you can find it on sale in neutrals!
Softest baby clothes
I loved these one piece baby jammies for E and bought more for Bobby in nautical prints. They're so cute, but they're also the softest jammies we have.
Home gel manicure kit
I was so surprised at how easy it was to do a gel manicure at home. And with this kit being only $25, it's kind of a no-brainer! Even if you only use it once or twice, you're saving yourself money (and time).
See my results of doing a gel manicure at home in this post.
Do you like these sorts of posts? Let me know in the comments or via DMs on Instagram!