We went to a Halloween party last weekend (Eleanor's first Halloween party!). We weren't sure if the adults got into it or not, so we decided to go with an easy diy family Halloween costume. T and I figured that way if it was only the kids who dressed up, we wouldn't look entirely out of place!
When we got there, I realized that I had entirely underestimated the crowd. A woman hopped out of her SUV in a full scarecrow outfit, her husband was the Tin Man, her toddler was Dorothy, and there was an adorable infant lion! But regardless of everyone else's outfits, T and I were both comfortable!
DIY Family Halloween Costume: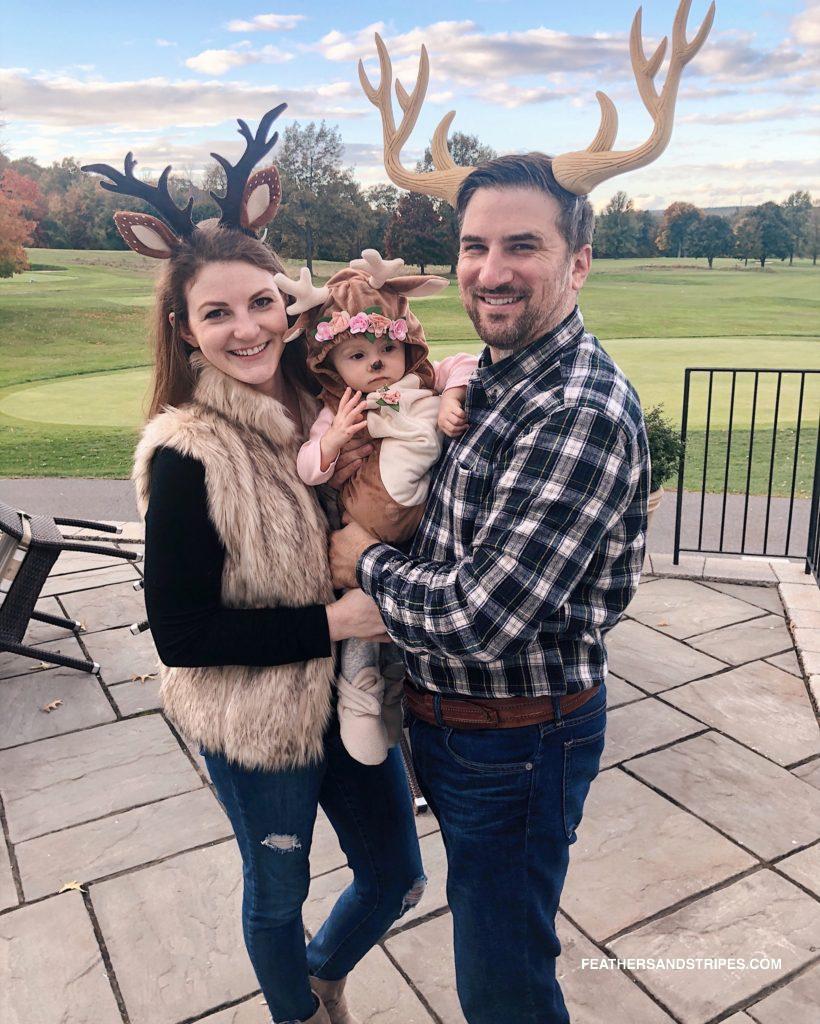 diy family Halloween costume pieces: my antlers | T's antlers
my vest is older by this brand (similar vest) | jeans | booties | T's shirt | E's pants (fleece-lined!) | E's booties
I found Eleanor's costume at our local Marshall's, but there are a bunch online that look very similar. This one is on sale, this one is $12.99 and would be a good buy for a young child because it's pjs! And if you want to go all out, this jumpsuit works for adults!
Loving this diy family Halloween costume feature? Take a look here for more of my fall favorites!