Every year I struggle with what to put on my wish list for Christmas, because I am terrible at waiting to make purchases. This year I'm really working on not overspending, so my list is all about practical things – well, kind of 😉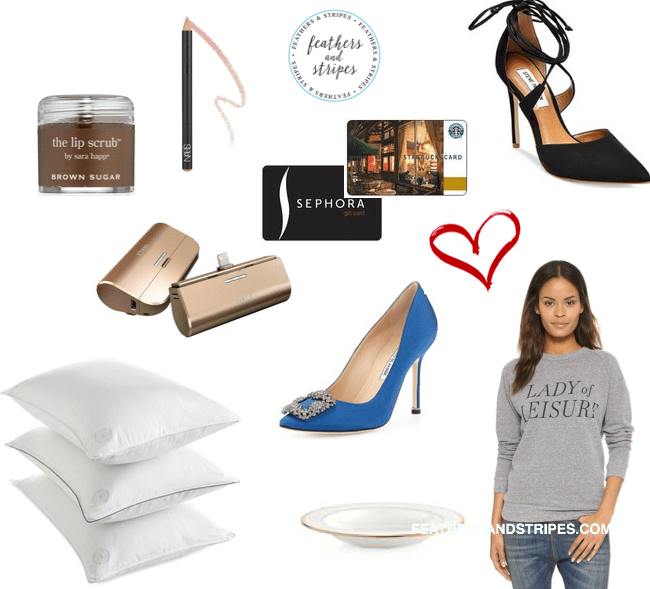 I'm kind of obsessed with this lip scrub, which one of my friends gave me a few years ago. Add a pink lip liner and the contouring palette that I already have (and is almost out). Since I upgraded my phone, I need a new external battery for those long workdays or when we're traveling, as well as a new armband for when I'm working out.
You already know I'm working on upgrading some things in our home, and pillows are one of those things that I've somehow neglected. I also somehow managed to leave the bowls to our china off of our wedding registry, so those need to be added to our china set.
As for clothing on my list, I love this "Lady of Leisure" sweatshirt (and it's on sale!). I almost bought these shoes for our wedding, and I have been stalking them for years. And these shoes are so cute and would go with pretty much everything.
Starbucks and Sephora are two places where I spend way too much during the year, so they're always on my list. (If you have a Yankee Swap this year or are giving office gifts, gift cards are a great way to go!)
What's on your wish list this year?