Exciting news from RenovationStation: We moved in!
So… it's echoey (we have no curtains and no rugs on the first floor) and we're still getting used to it, but we're so glad to be here! It was a long summer going back and forth between two houses (and, on occasion, a hotel here and there).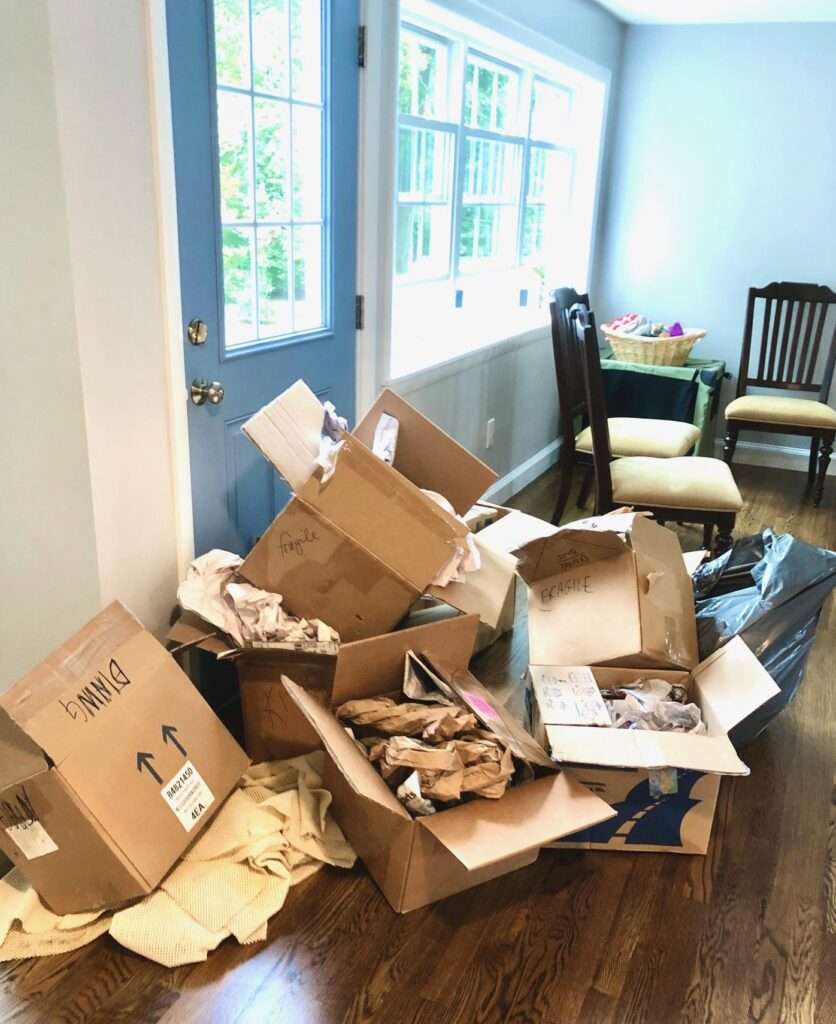 scenes from the weekend
Why were you between two houses? When we had a start date for the build, we started looking at options for housing. There were very few short-term rental solutions (even fewer that were fully furnished) in the area. The ones we considered had astronomical rents because we wanted a rental period that was less than a year. They were even higher at less than 6 months!
Plus, I work from home a lot of the time, so I needed a space where I could work (aka an extra bedroom in a rental). And our current childcare situation is that our moms (my mom and T's mom) take care of our daughter four days a week. With all of these things combined, we decided that the best choice was ultimately to stay half the week at my mom's house and half the week at T's mom's house.
Was it tough? At times, yes.
Was it worth it? Yes. Between the amount of money we saved and knowing that our daughter (and, let's be honest, Sprout) already knew the houses made it worth it.
Now comes the fun part!
We could have stayed out of the house another week or so, but we were antsy to move back in. It took us the whole weekend to move back in (HUGE thank you to our family for helping us… from our moms taking care of E to T's brothers helping him move the furniture, we couldn't have done it without family!). It took an entire day to unpack the kitchen alone. (Not sure I ever want to move again…)
We need to order a bunch of stuff for the house to make it feel more homey… namely, we need to get rugs for the downstairs rooms (like the living room, my office, and probably the dining room, too). You might remember that my living room was all neutrals, so the cream rug had to go. We have ordered the blinds and will install those as soon as they arrive. I need to find counter stools for our kitchen island (!) – but can't decide what to get.
And then (the things that will undoubtedly take longer to decide on) we'll need curtains, new nightstands for our master bedroom, furniture for the upstairs library, and a new rug for E's room. It will be a process, for sure, but one we're excited to take on! I can't wait to share the spaces as we finish them!
You can find more renovation posts:
Home Renovation Update: Month 3