There are two big sales coming up that I am excited about, and the Nordstrom Sale is one of them. On July 12th, Nordstrom card holders will get early access to the sale on this page (it doesn't go live until then!). Even online, the only way to check out is to have a Nordstrom card. I'm not going to lie, the reason I got a Nordstrom card in the first place is because of this sale. I got to see a preview of what's included in the sale (outside of just the catalog), and I'm so excited to share some of my top picks!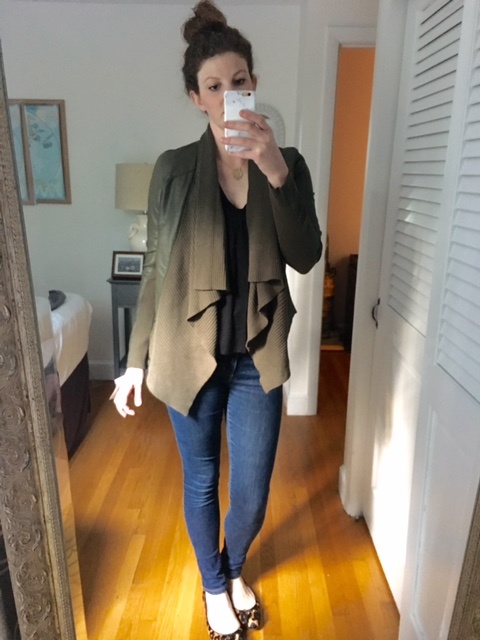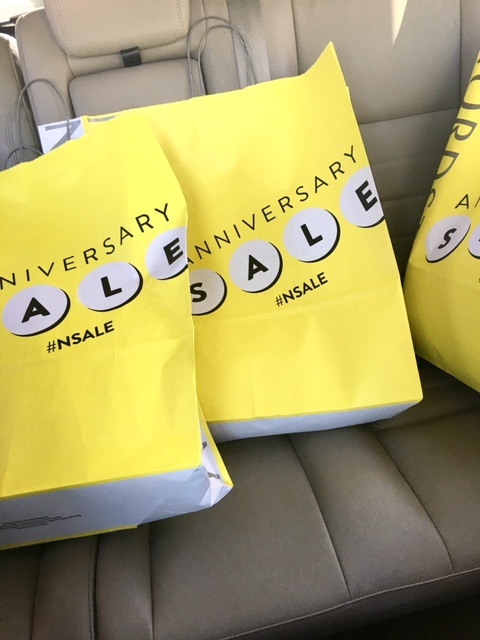 If you're familiar with the sale, you can skip this section and head down to a preview of some items!
What's different about the Nordstrom Sale?
Most sales are discounts on merchandise that has been in stores for that season. The Nordstrom Sale is different: The merchandise discounted is pre-fall, so it's all brand new items that are for the upcoming season. Sweaters, boots, jackets, handbags! AND it starts in waves, with card holders getting access starting at 3am ET on July 12th. The public sale starts on July 20th (and ends August 5th!).
…But I don't want another card
TBH, I didn't want another card either, so I opted for the Nordstrom Debit card. That way it's not another credit card. I don't carry a lot of cards around, but when the Nordstrom Sale happened a few years ago, some of the items were so good that I went with the debit option so that I could have early access. And I'm glad I did it, because SO many items sell out, and then you either can't get them – or can get them later in the season at a much higher price.
So how do I shop it?
You'll be able to see all of the sale items on this page as of July 12th at 3am ET. If you have a Nordstrom card, you'll be able to check out – but otherwise, you'll be able to just browse until the public sale goes live on July 20th. If you want to get a card, you can do so here!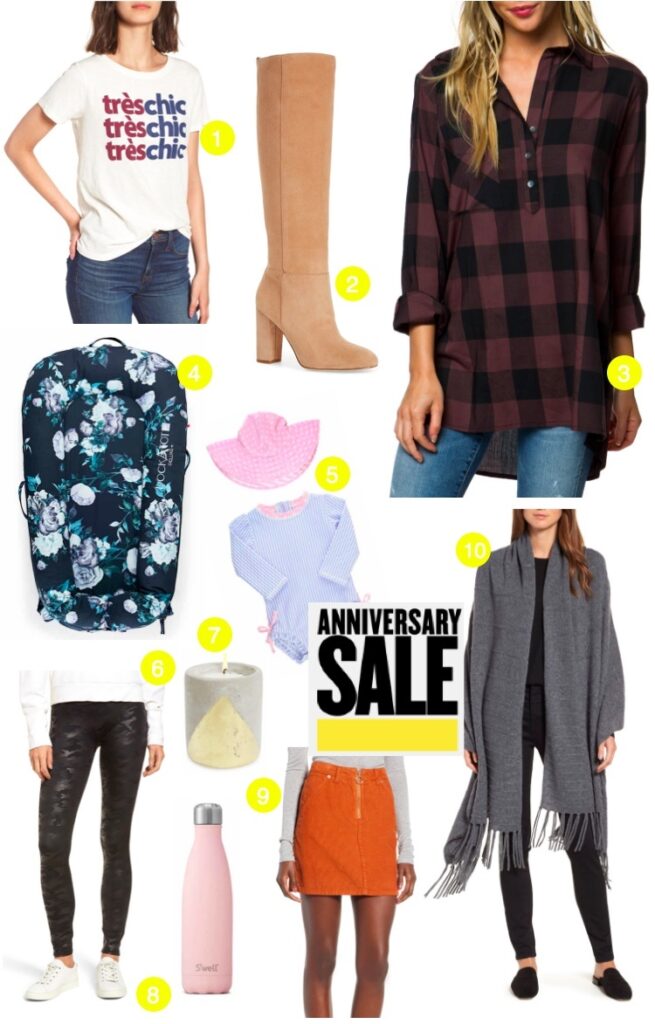 1. J.Crew "tres chic" tee – $29.90 during sale, $45 after | 2. Sam Edelman boots – $149.90 during sale, $224.95 after | 3. O'Neill top – $32.90 during sale, $49.50 after | 4. Dockatot – $137.90 during the sale, $185 after | 5. Rufflebutts swimsuit set – $47.90 during sale, $72 after | 6. Spanx leggings | 7. Paddywax candle – $22.90 during sale, $39.99 after | 8. S'well water bottle – $29.90 during sale, $45 after | 9. Topshop cord skirt – $39.90 during sale, $60 after | 10. Halogen cashmere wrap – $132.90 during sale, $199 after
For Women
For Baby and Kids
For Home
These water bottles are super popular, and I rarely (if ever?) see them on sale.
I've had one of these on my Christmas list the past two years. Maybe it's time to get one? 🙂
These candles and these candles are part of the sale this year! Paddywax and Nest are two of my favorite candle brands, and I always buy them when they're at Nordstrom Rack (which isn't very often!). They make great gifts!
I'll share what I actually purchase from the sale later this week! Are there any items you have your eye on?