I have really been trying to stick to my nightly skin routine. Some nights I do fall into bed and skip the whole thing!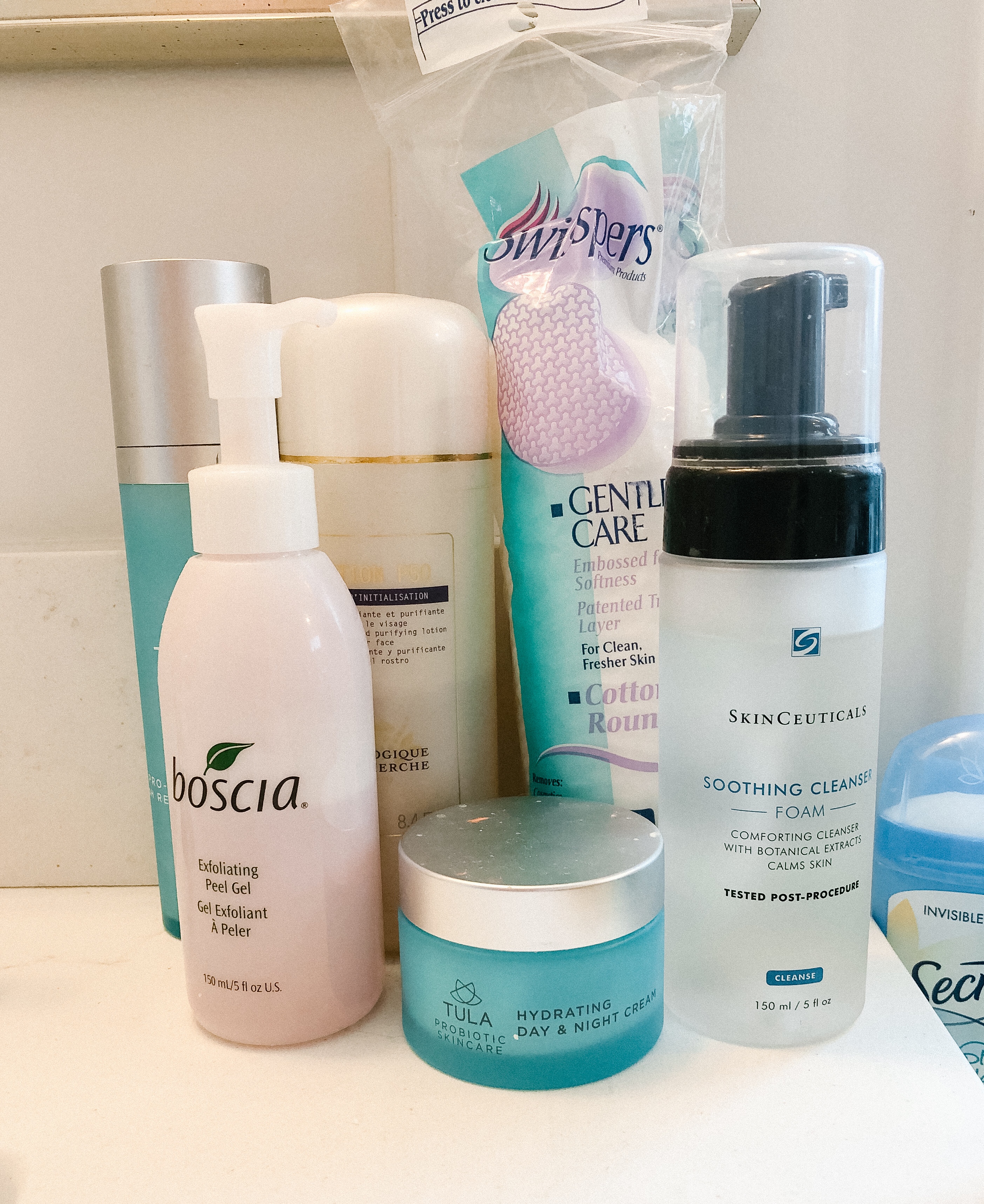 Cleanser
I used to have a cleanser with alcohol as one of its ingredients, and it made my skin so dry. At my last facial my esthetician recommended this foaming cleanser, and it's been wonderful! It doesn't dry out my skin but still removes all of my makeup.
Peel gel
I. Love. This stuff. I only use it on an area where I have a blocked pore. It's so satisfying to use because you can literally see and feel the dead skin that needs to come off.
Toner
I go back and forth between these two toners. One is the famed Biologique Recherche, and the other is from a brand called Tula that I just love.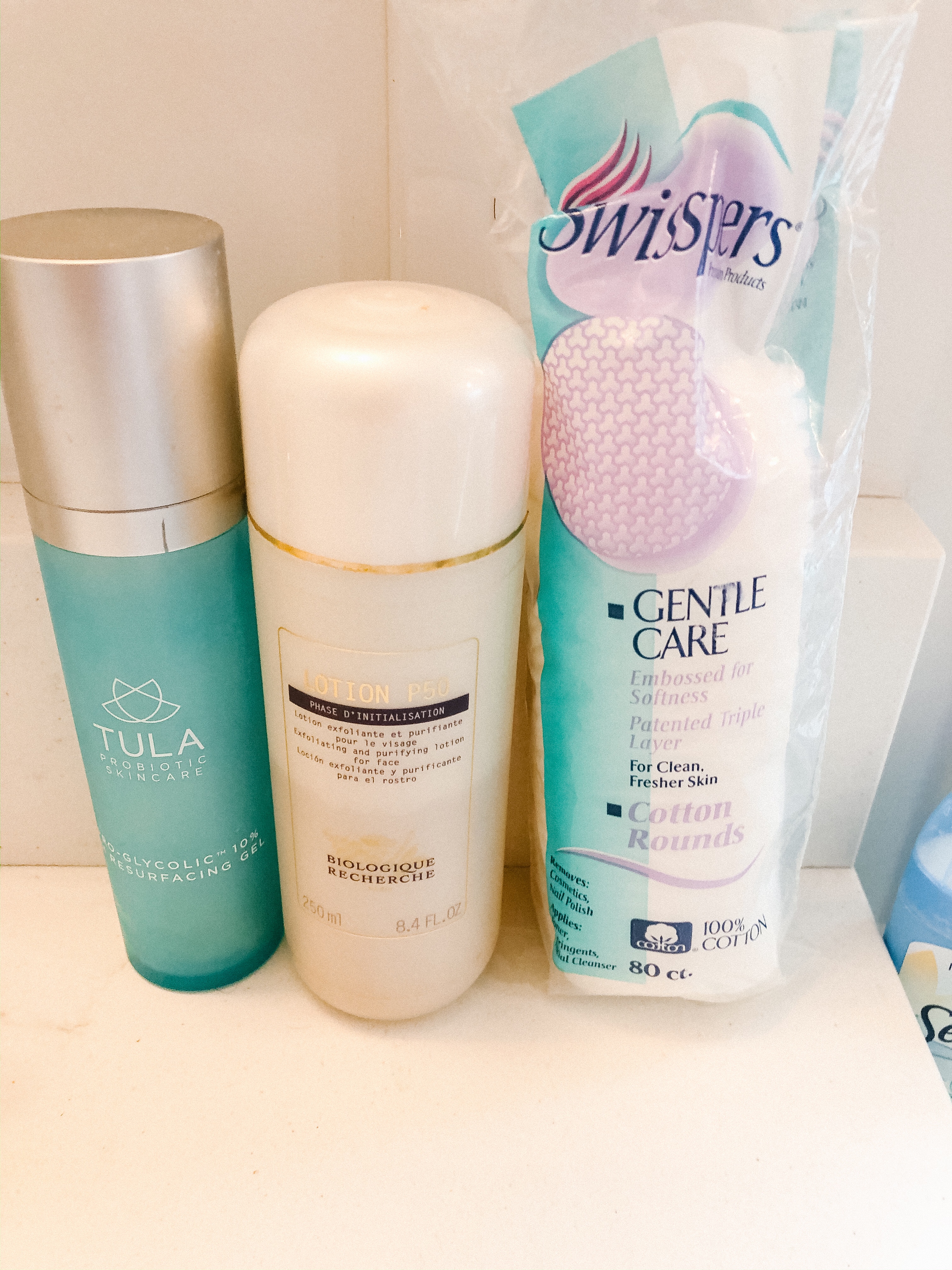 I use the version of Biologique that doesn't have harmful ingredients in it. It still smells pretty pungent, but you can use this one if you're pregnant or breastfeeding. (Of course, check with your own doctor!) I got this bottle when I was still breastfeeding E, and it has lasted me forever.
You may or may not have heard of Tula. I first found it through a fellow blogger who talked about it quite a bit. I started with their Discovery Kit so I could try a few products in small bottles, and since then I've bought full size bottles plus more moisturizer (I love it!). I've even bought some of their line for my mom. Tula's products are cruelty-free, and I haven't had any issues with my sensitive skin.
Moisturizer
I only use the moisturizer from Tula. It isn't at all greasy, and it sinks into your skin so nicely. I even use it on my lips during the day. P.S. You can get 20% off your first purchase at Tula.
I haven't really entered the world of serums- I've tried a few and haven't been overly impressed. But if you have any must-use skincare products, let me know. I'd love to hear about them!