Ah, Memorial Day weekend – the unofficial start to summer.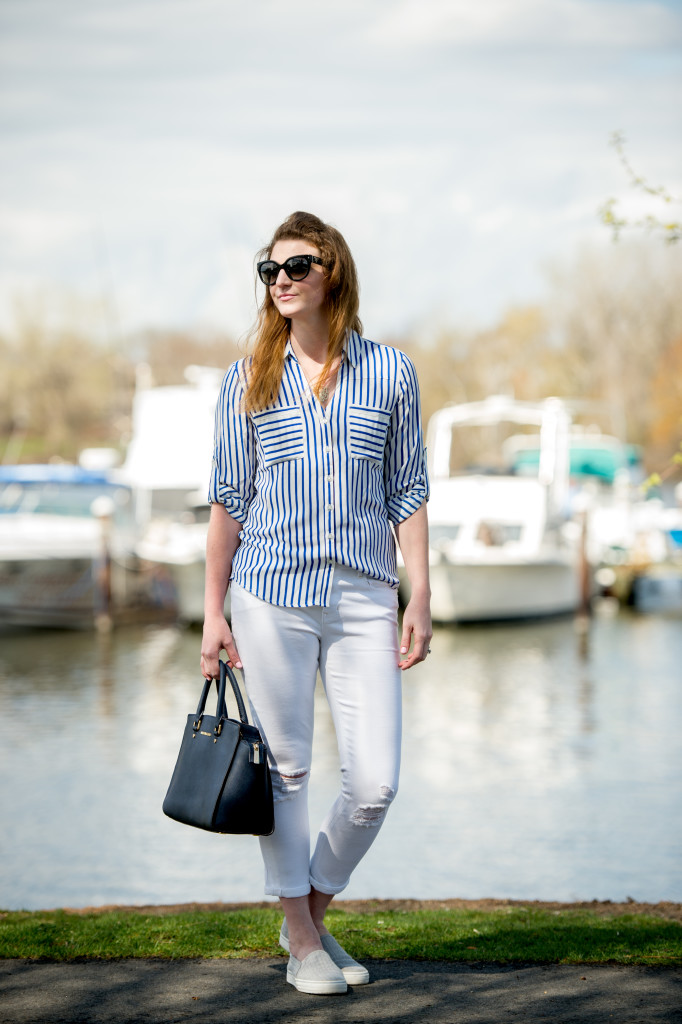 shirt / jeans (from last season, but these are similar) / slides / bag / sunglasses
We spent the majority of our weekend doing yard work, planting flowers, mulching, and basically redoing the lawn. I have to say, T is a trooper for all of the work he got done this weekend. I helped, but I didn't do nearly as much as he did! (I think he secretly loves it, though. I, on the other hand, could live in a condo and be happy.)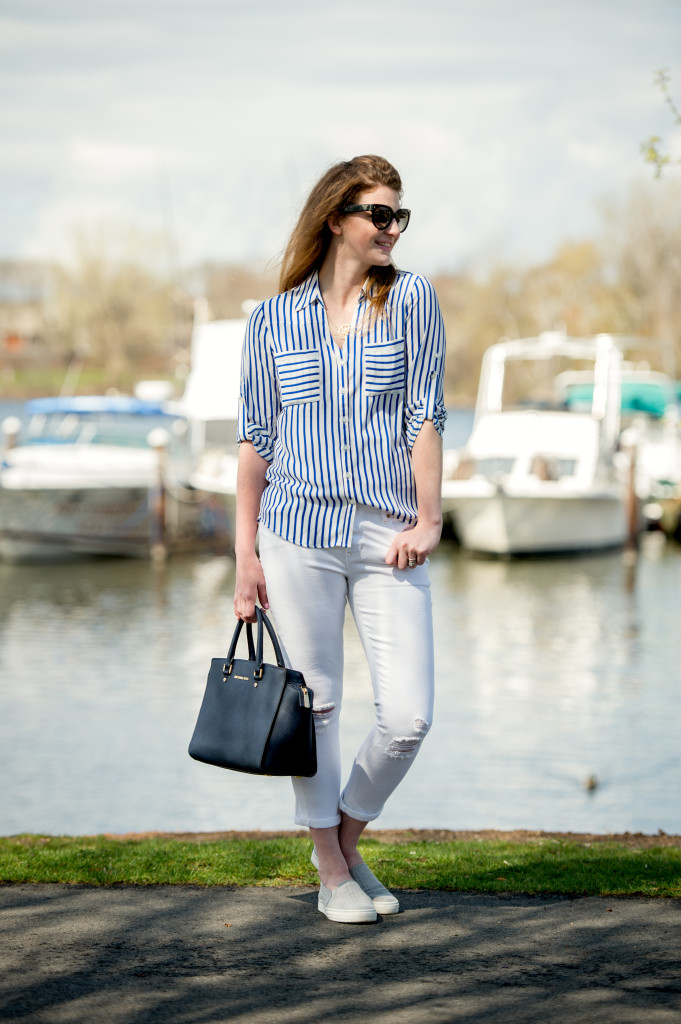 This weekend was a pretty good one, and not just for me – 2 of my good friends got engaged! They both were proposed to at birthday parties – one in CA and one in RI. I love how much love there is lately!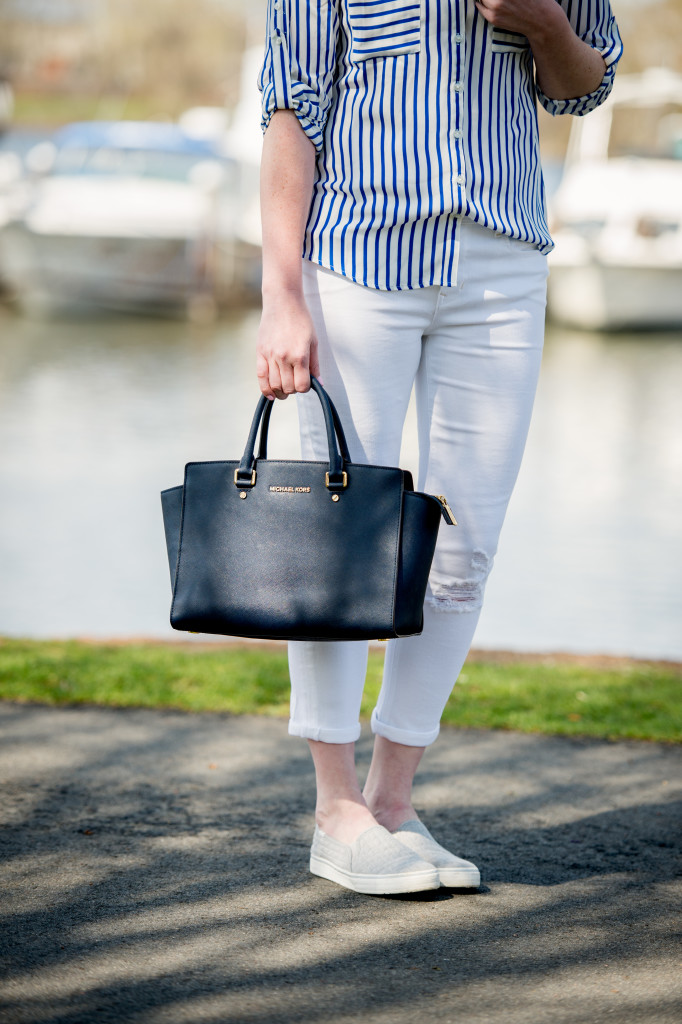 This shirt is so easy, and it looks great with jeans or cutoffs. I've worn it for a day of shopping, brunch, and to a bbq, so I'm pretty sure it's going to be one of my summer staples. And can we talk about these sunglasses because I bought them on a whim last summer, and they go with me seriously everywhere. I mayyy have even run a 5K in them (because I forgot to take them off)! If there's one pair you should own, it's these. (I'm thinking about getting them in the brown shade, too!)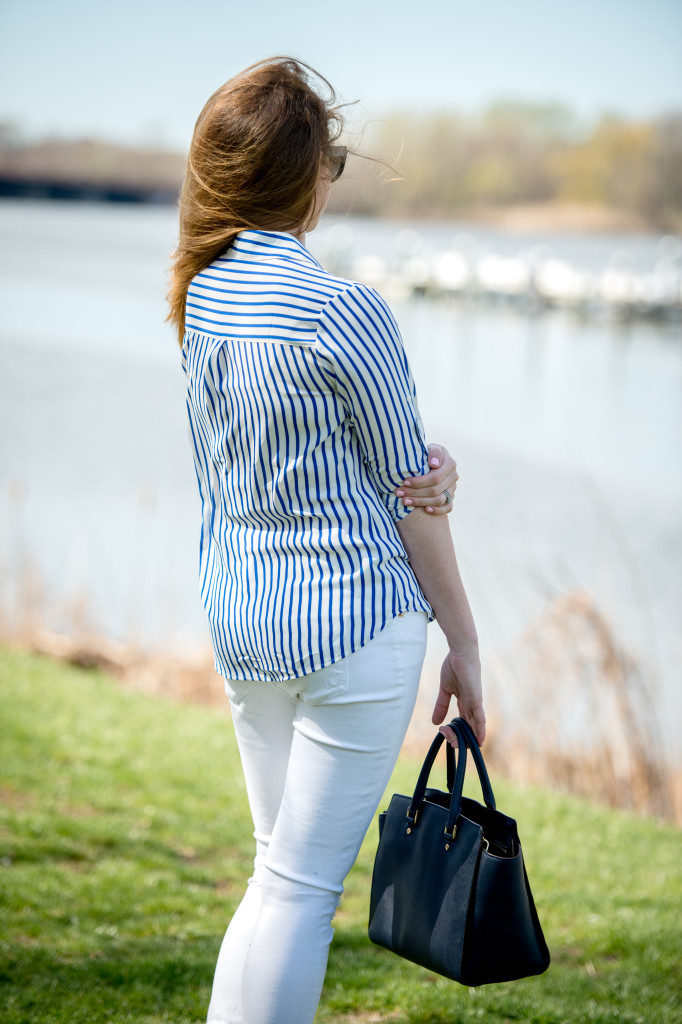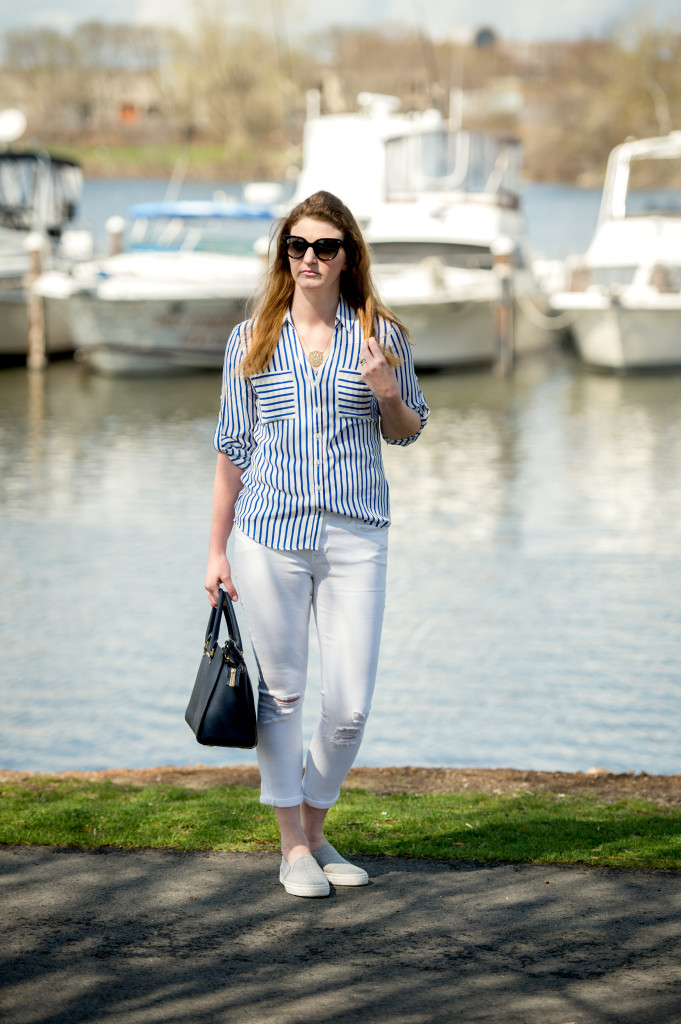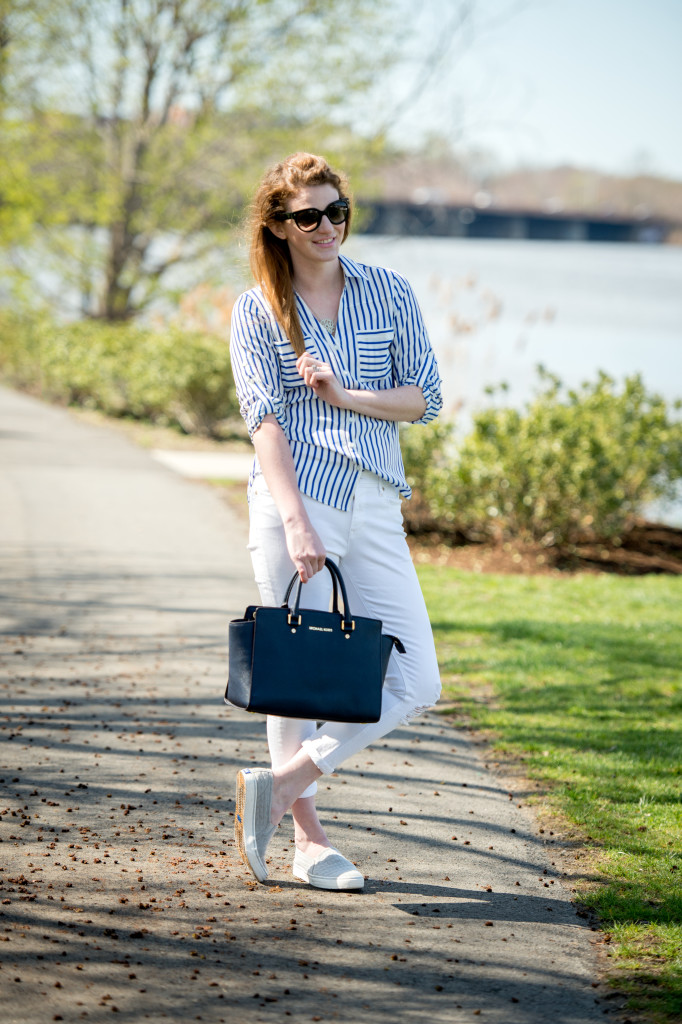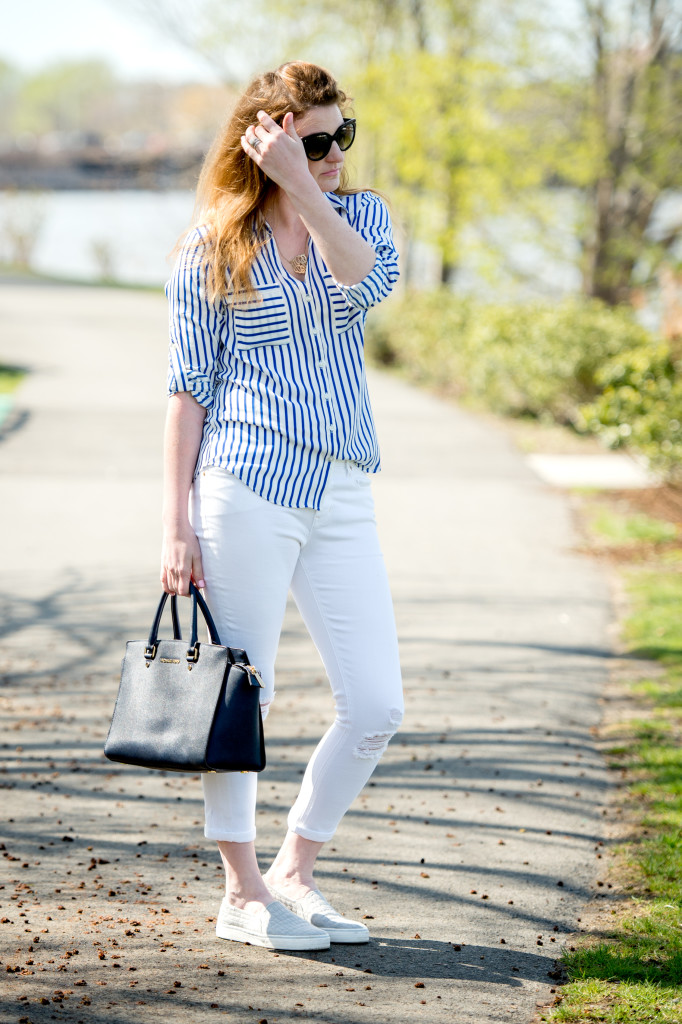 Have a great start to the work week!
Photos by Catherine Threlkeld