When you're getting ready to have a baby, there's so much focus on the gear.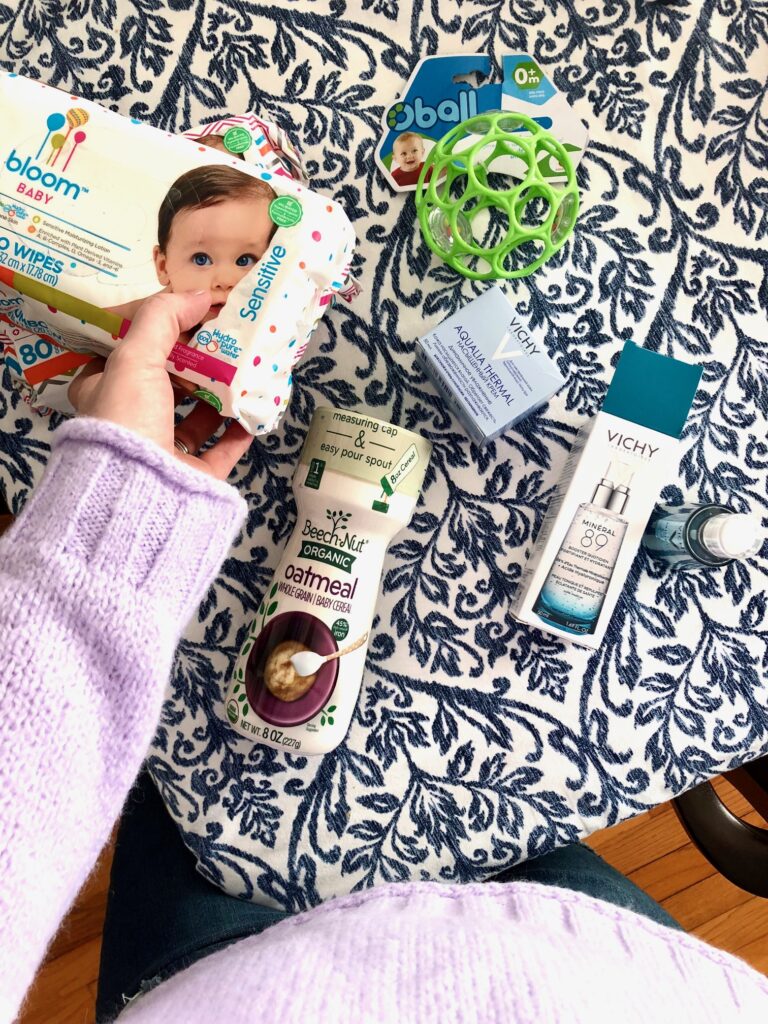 Car seat, stroller, swing, crib… there's so much stuff! Once you get to just about where we are (four months and counting!), things start to change. You still need a ton of stuff, but different stuff.
First of all, you should pretty much never run out of baby wipes. I buy mine in jumbo packs because I am constantly grabbing a new pack to put in my diaper bag! bloom baby wipes are sensitive-safe, which is important to me for Eleanor because my skin is so sensitive. I also love that they're made animal cruelty-free. (One of my side goals for 2018 and beyond is to pay more attention to how the products I use are made.) If you're worried about allergens, they're made in a nut free and gluten free facility!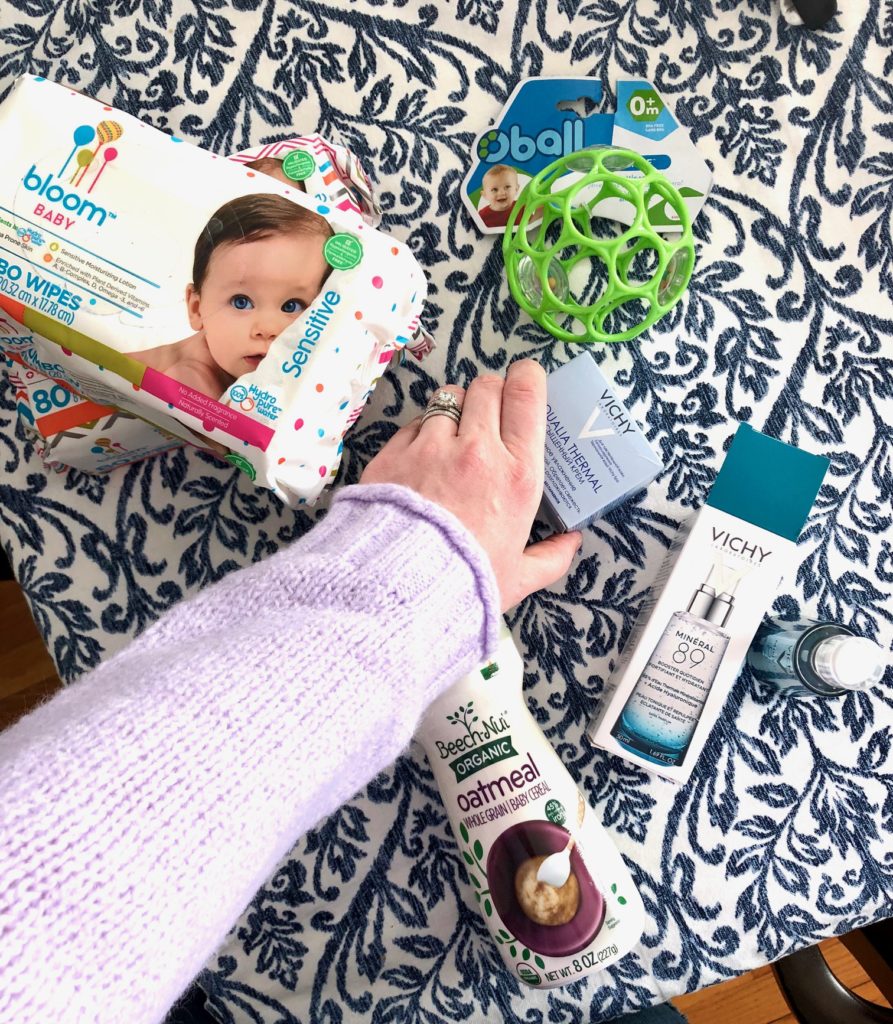 We haven't started on solids yet, but I'm excited to try the Beech-Nut Oatmeal Cereal with Eleanor. I keep hearing that baby oatmeal cereal is the preferred first food, so it won't be too long before we have this on the table! If you have a little one, did you start with rice cereal or oatmeal cereal? (P.S. You can get a coupon for $1.50 off any 2 of their cereals here.)
We have an Oball already, so I was excited to get a second because Eleanor loves her red one so much! She's still working on her coordination, but the way the ball is made, she can easily grasp it with her little hands. She also makes the cutest face at me when I shake it and it rattles. I'd recommend this for any mom with a baby the same age as E (she's currently 4 months old)! It has been a big hit in our house so far!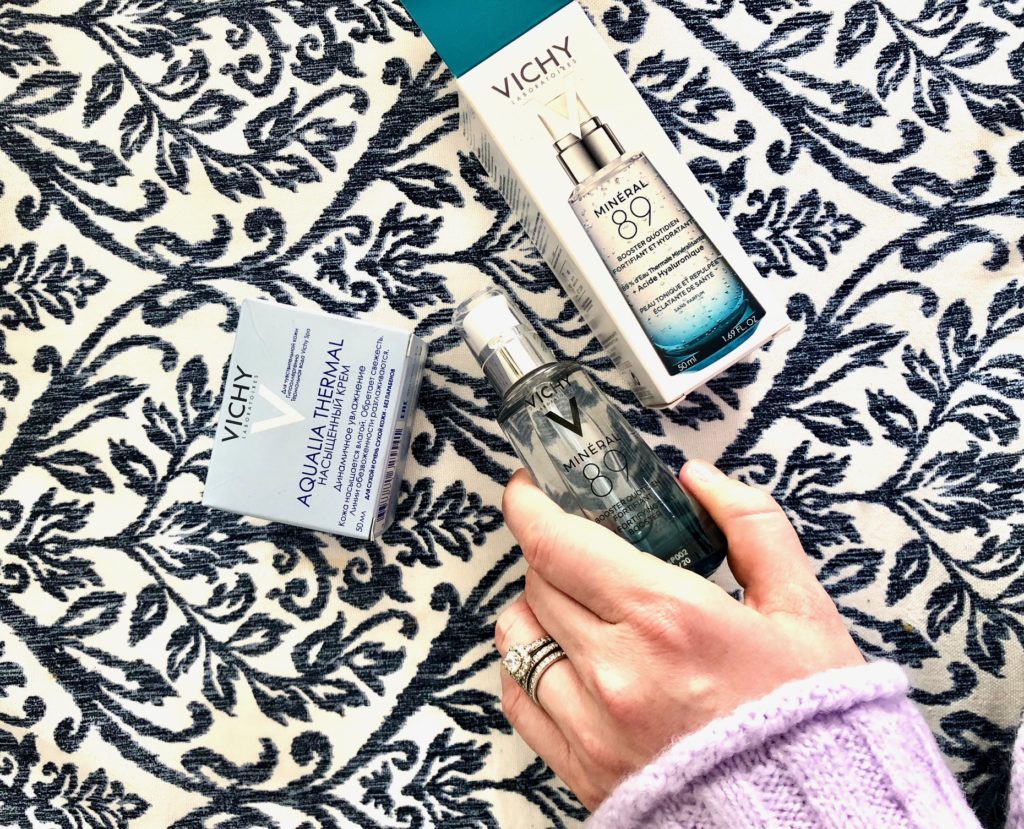 And for this tired mama, simple skin care is so important. I just don't have the time anymore to do face masks and different layers of skin care. Vichy skin care is the #1 anti-aging brand in Europe. And any moisturizer that works for a French mom, I'm in for trying! I'll report back once I've used this for a while! P.S. Vichy is offering 20% off and free shipping to f+s readers by using code BABBLEBOXX18 (good until 2/28)

What item or items do you consider a must-have or must-try for a mom with a 3-6 month old? Asking for a friend 😉 (Just kidding, totally asking for myself)
Thank you to Babbleboxx for sponsoring this post. All opinions, as always, are my own.