This has been… a week. We decided to both take Friday off so we have a 4-day weekend. …Not that we're going anywhere or doing anything special, really! We do have plans to get groceries, so that will probably be the most exciting thing we do this weekend.
I do have a list of items I'm on the hunt for this weekend while there are Memorial Day sales. Here's what I'm shopping this weekend. At the bottom of the post I'm sharing a few sales I think are worth shopping!
Bath Towels
I have always loved monogrammed towels. Now that the kids' bathroom is mostly done, I just want to get some monogrammed towels to separate whose is what.

Baby Monitor
We had a video monitor when E was an infant, but it never really held a charge. I wanted to get something different for this baby, and I also need a second camera so I can keep an eye on little miss once she moves into her big girl room. I'm looking at some different options, including the Lollipop (which my sister-in-law loved), the Nanit, and a few others. Let me know if you have a recommendation!
Outdoor Furniture
We have a great outdoor dining set, but it's time to update our pool furniture. I'm looking for an outdoor daybed that I can comfortably lie down on with a toddler and huge belly bump. I don't like to spend a fortune on anything for the outdoors, because we live in New England and obviously the winter weather is awful… and we don't really have a great place to store our outdoor stuff inside.

Memorial Day Sales
SWIM: Buy one, get one free on women's swim and kids' swim at Target – where I get a lot of my swimsuits, and almost all of E's swimsuits!
Aerie has a buy one, get one free on swim tops and bottoms! I also love their one-piece swimsuits.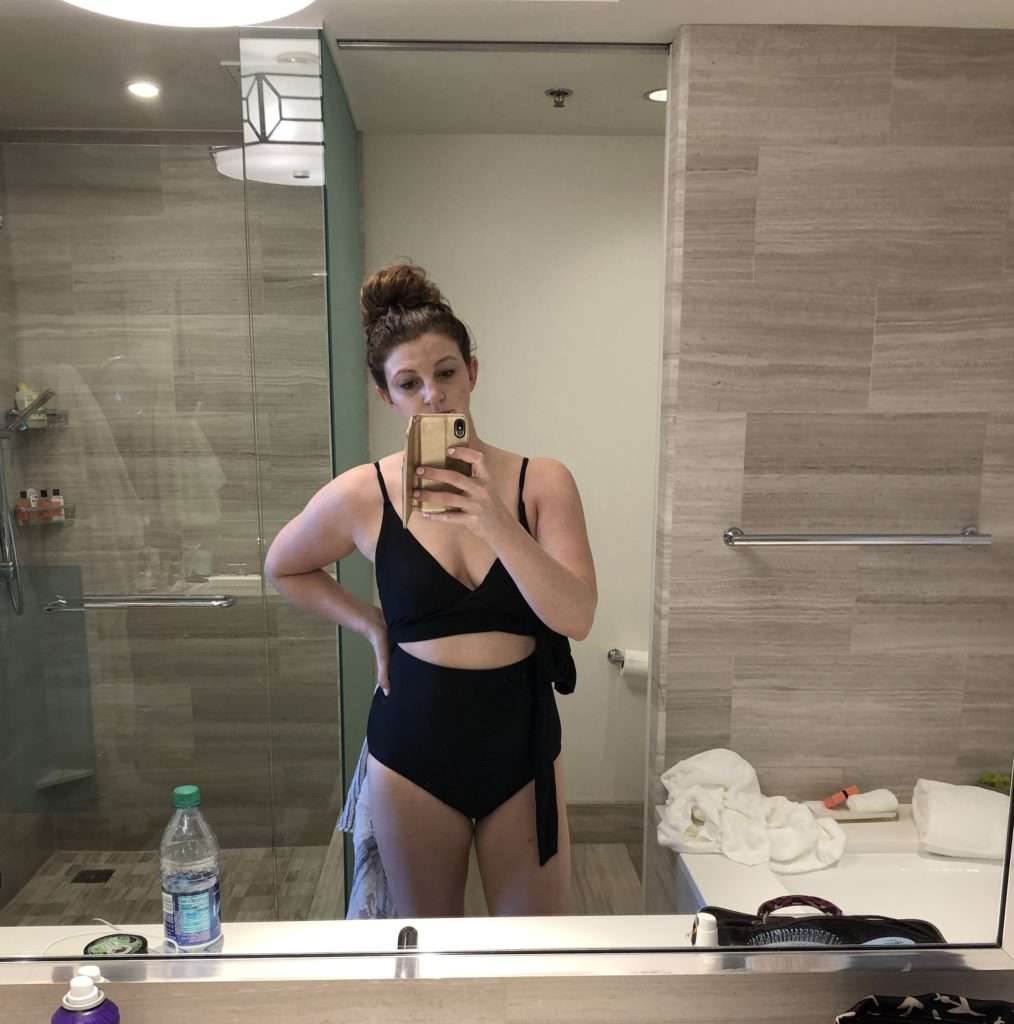 BABY/TODDLER: 30% off pretty much everything from the best store for monogrammed items. This is one of their best sales of the year!
Carter's is having a 40% off clearance items sale, so I'm getting some stuff for the new baby!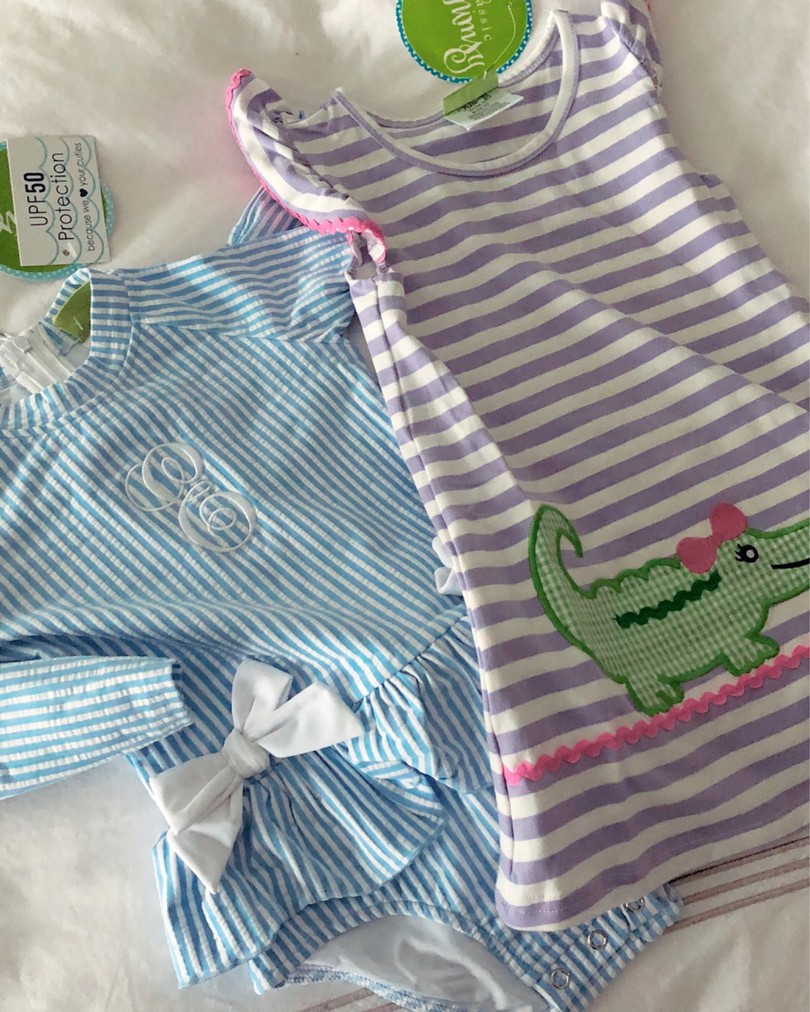 OUTDOOR: 25% off patio furniture at Target, Home Depot has up to 35% off patio furniture, and save 20% on Safavieh (one of my favorite brands!) outdoor furniture.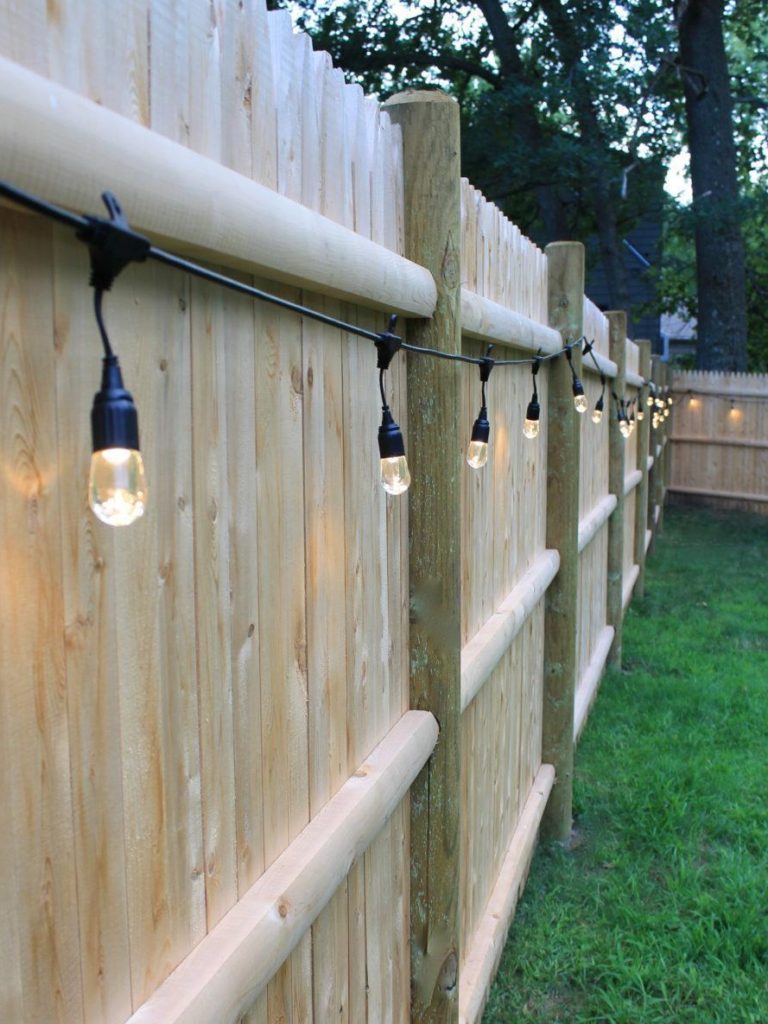 ICYMI, my backyard patio lights post from earlier this week is one of my top posts ever! Go there to read more about the lights we added to our backyard. They make a huge difference in the look of the yard!