I love
Instagram
as a platform, but it doesn't always tell the full story of a photo. Here's my Insta-6 for this week (aka a wrap up of recent events as seen on
my Instagram feed
):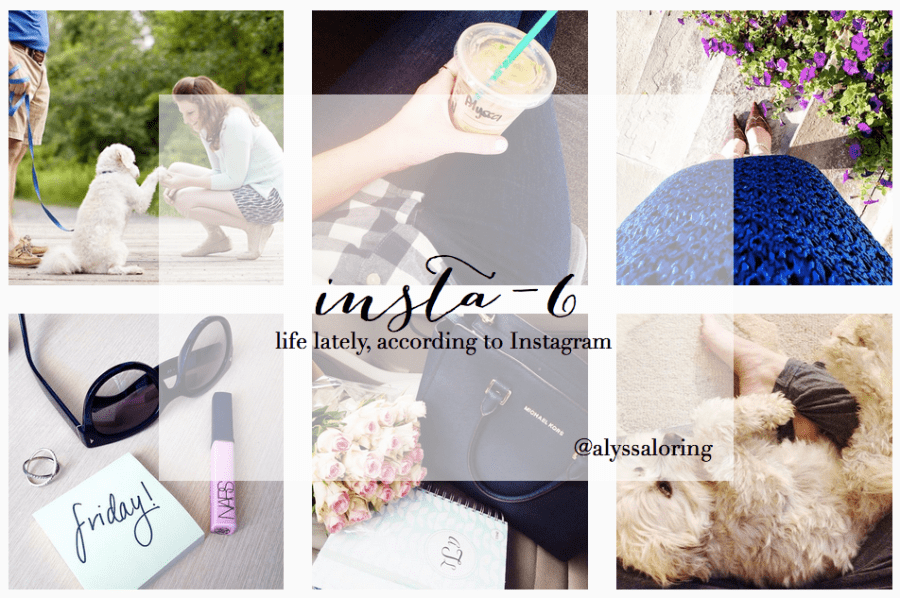 1. We took photos with a dog photographer (for real) earlier in the summer, and I absolutely love a few of the photos we got. I'm working on a gallery wall in our living room that will feature one of the shots, and we already have our Christmas card photo picked out! I told T we had to take some photos every year because we rarely take photos together, but he has requested that not every year's photo shoot revolve around Sprout.
2. I took full advantage of the start of Fall and National Coffee Day by doing plaid and an espresso drink. Totally necessary. The barista also spelled my name right that day, so bonus points!
3. We celebrated the wedding of our friends at the Cape on a gorgeous September day, and I got to break out my Erin Fetherston dress that I wore for our rehearsal dinner. The shoes I wore I actually bought over 10 years ago, but they're unique so I've held onto them, and I always get a ton of compliments on them.
4. Friday. No caption necessary.
5. Sometimes all you need is a bouquet of mini roses to brighten up the day. I love this structured MK bag (in navy!), and I'm rarely without my trusty planner.
6. This little guy… All of the heart eye emojis.
Shop the photos below: