I feel like I've been a little neglectful of this online space, but here's the truth: I'm a little overwhelmed! There's a lot going on and I'm just doing my best to do what I need to do… just like everyone else, you know?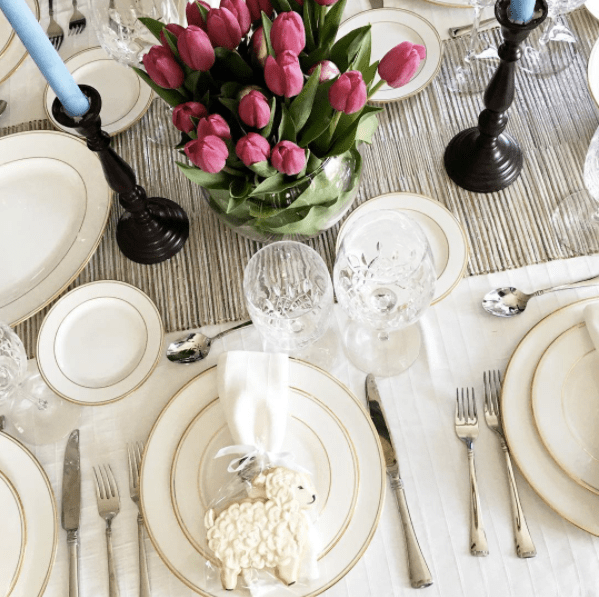 One thing that's been taking up a lot of my time and energy is the 5K and 10K my sister's foundation is putting on this weekend. I've never held the official title of Race Director before, and when our original director backed out I said I'd help out – guess that meant I took it over!
So what else is going on?
In the fashion world… Jenna Lyons is leaving J.Crew after 26 (!) years with the brand.
In living rooms… How pretty is this living room transformation? I'm amazed by how much brighter it makes the room look! And we've been looking for a small-space solution to our guest room for when guests aren't with us, and we recently found this daybed thanks to some friends. What do you think? It looks like a great bed-meets-couch combo for a living room-meets-guest room!
In Boston… All anyone is talking about is how today is Opening Day at Fenway Park, which basically means that it's spring (YAY)
In sales… Macy's is having a shoe sale with 40% off when you buy 3 pairs. My picks? These slide-ons in pink and these bow sneakers! And this dress isn't on sale, but I recently purchased it in 2 colors because I'm pretty sure I'll be living in it all summer!
On my brain… We have a vacation coming up, and I'm doing my normal closet-overhaul before we head out. I'm adding a couple of dresses, new shorts, and a few tops to my wardrobe. And how cute is this "out of office" tee?
Have a great start to your week!
P.S. Photo is our table setting from last year's Easter!