I hear from friends that they don't know if they could work from home because they would get too distracted. I actually think that I get more done when I work from home – so much so that I often forget to eat lunch in the process (oops).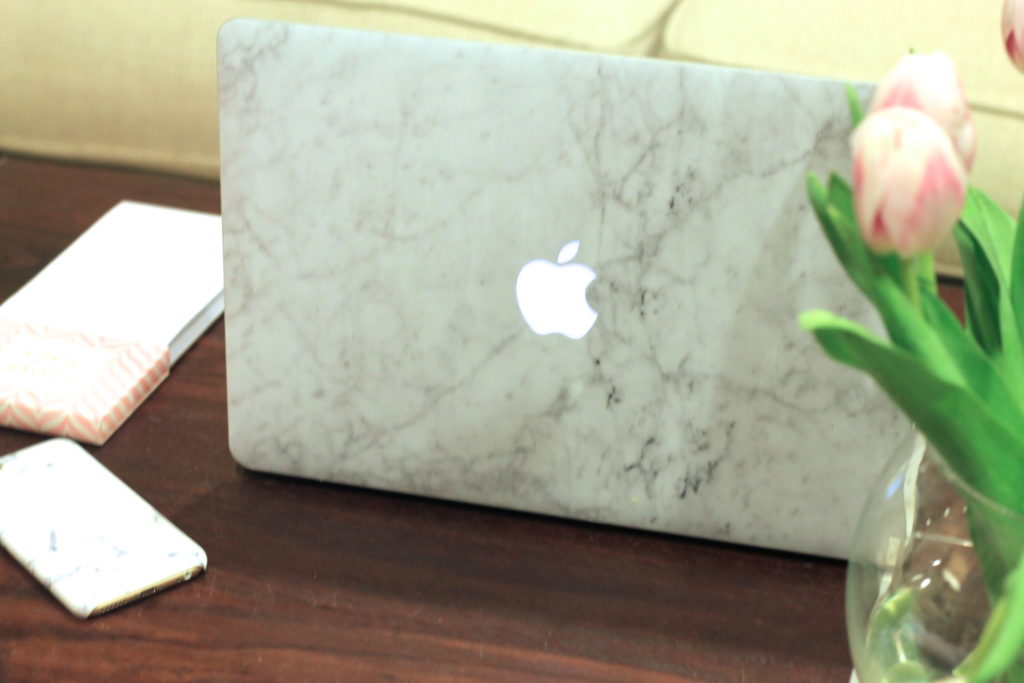 Whether you work for a flexible corporate company or work remotely full time, here's how to work from home and seriously get work done.
Get ready for the day
Rather than hanging out in your pjs for a while, get up and into the shower, and get dressed as if you were going to the office. By doing this first thing, you're basically setting in that you need to be in work mode, not lounge mode. Plan to be at your desk (whether that's an actual desk or your kitchen table) by a certain time. If I go out to get a coffee after my normal "start" time, I get distracted and can find myself in the nearest boutique trying on Spring clothes taking a while to get home.
Gather what you need in one place
Think about your workspace as if you were going into an office: What would you have on the desk? Make sure you have those items, and get ready to work. If you don't have a home office and use your living room or dining room, put all of your necessary items in a tote or tray you can take with you to easily have everything at your fingertips. If you're constantly getting up to find things, you can't 100% focus on your work.
Set up background noise
One of my essential items is background noise, whether it's the news on TV or music on my laptop. If I'm in a super quiet space, even if it's in an office building, I'm much less efficient.
Schedule breaks
Oftentimes working from home means working far more hours than if you were in a traditional office setting. It sounds counterintuitive, but when you're in an office and people are taking a chat break, you'll take a chat break, too. By being at home in a work groove, you don't have those natural breaks. Like I mentioned, sometimes when I'm working, I completely forget about lunch until 3 or 4pm, and then I'm frantically calling whoever is delivering because I'm starving.
Wrap up at a set time
Rather than burning the midnight oil, work until a set time and then put everything away until the next work day.
Love your space
Whether it's a home office or a living room, brighten up the space with fresh flowers, keep it clean and clutter free, and make it office-comfortable (as opposed to regular-comfortable, like a really comfy couch or a bed) and inspiring!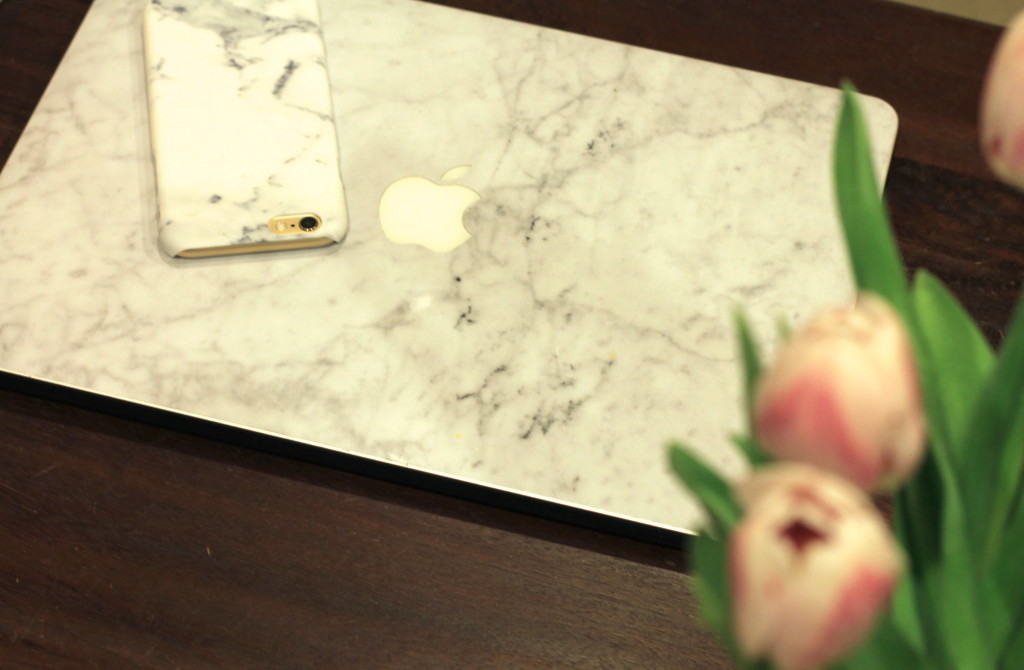 iPhone case (c/o) / laptop skin (c/o)
I love my new marble laptop skin and iPhone case, and CaseApp is giving away a $40 credit to one reader – that's basically a custom iPhone case (or Samsung case!) or custom laptop skin. You can choose from a bunch of designs or upload your own photos, text, and graphics. Enter using the Rafflecopter below!
Terms: Available to residents of US and Canada. Giveaway is open until 2/8 at 12am EST. Winner will be announced on social media and will be notified via email.