This shop has been compensated by Collective Bias and its advertiser. All opinions are mine alone. #TrickOrSweet #CollectiveBias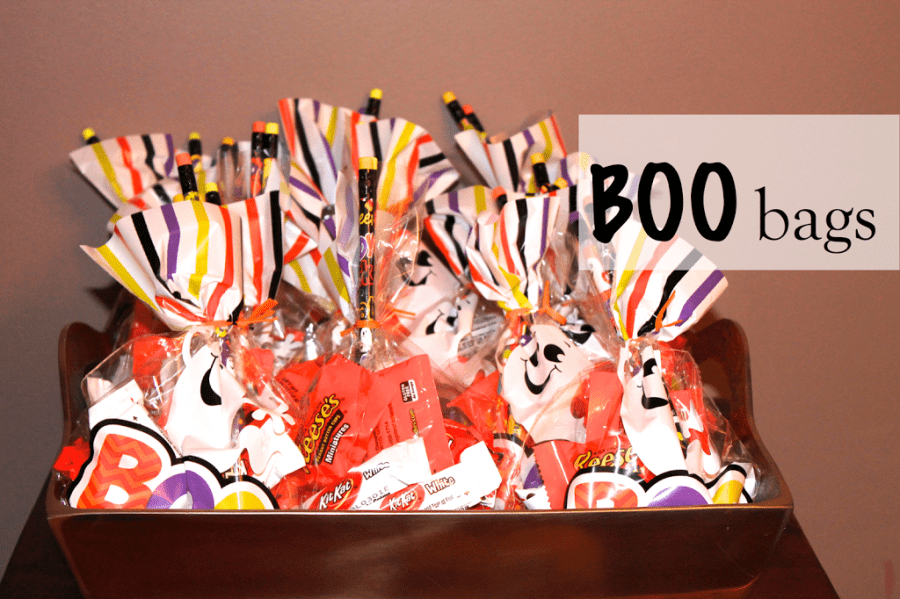 I've always been excited for Halloween, whether it was years ago going out trick or treating with my sisters or in more recent years, when the neighborhood kids rang our doorbell. One of my favorite costumes was the year my aunt made me an epic octopus costume out of what must have been the most difficult fabric to work with. I know there are photos of it at my mom's house – maybe I'll share that for a #tbt soon.
Since T and I bought our own house, I have kept up a tradition my mom started in our childhood home: Putting together special bags for the neighborhood kids (because who likes just a bowl of candy?). This year I stopped by Walmart to get bags of candy (that, coincidentally, have both my favorites and T's favorites inside… just in case I have too much and have to help get rid of it 😉 and found cute ghost baggies in the Halloween aisle.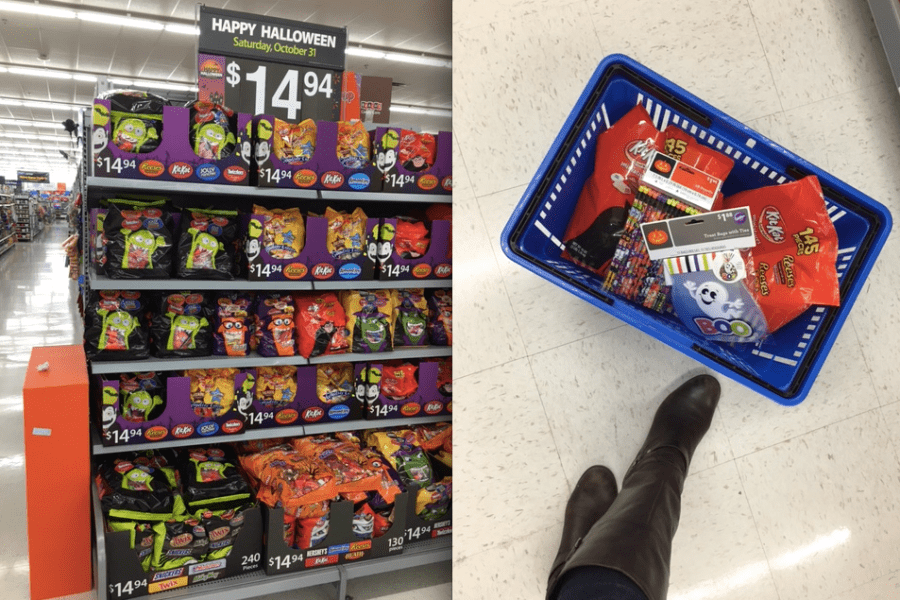 I also grabbed some Halloween-themed pencils for an added treat.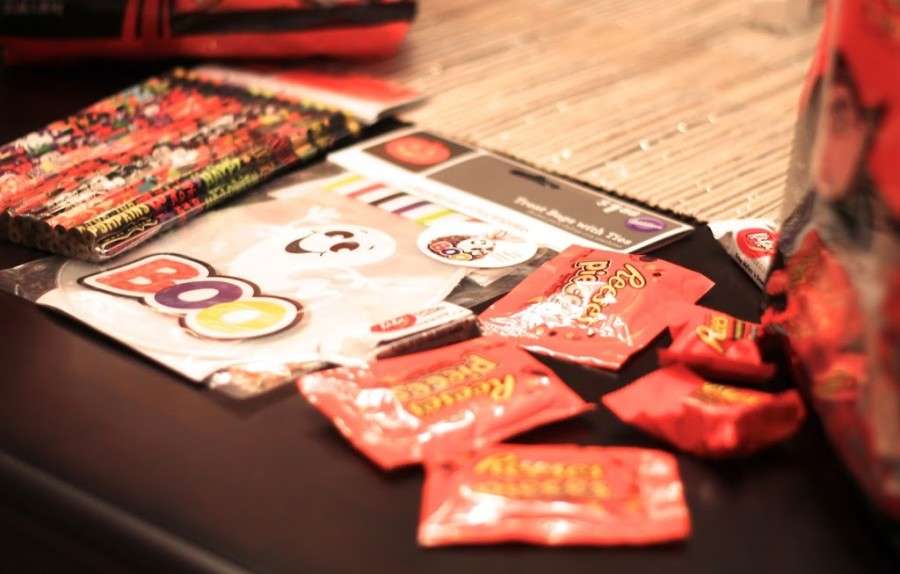 Then I assembled the bags with a couple of pieces of each kind of candy and a pencil or two. (Funny story- a couple of years ago I gave out pencils as an aside to candy bars, and there were some kids who only wanted a pencil! What are parents teaching their children these days?!)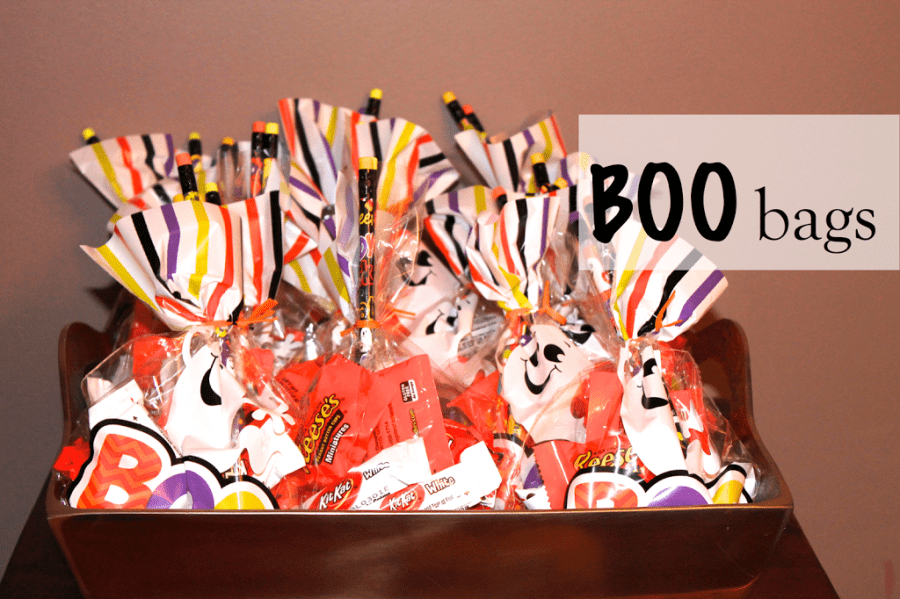 If you need me, I'll be over here… trying to figure out what to do with the leftover candy…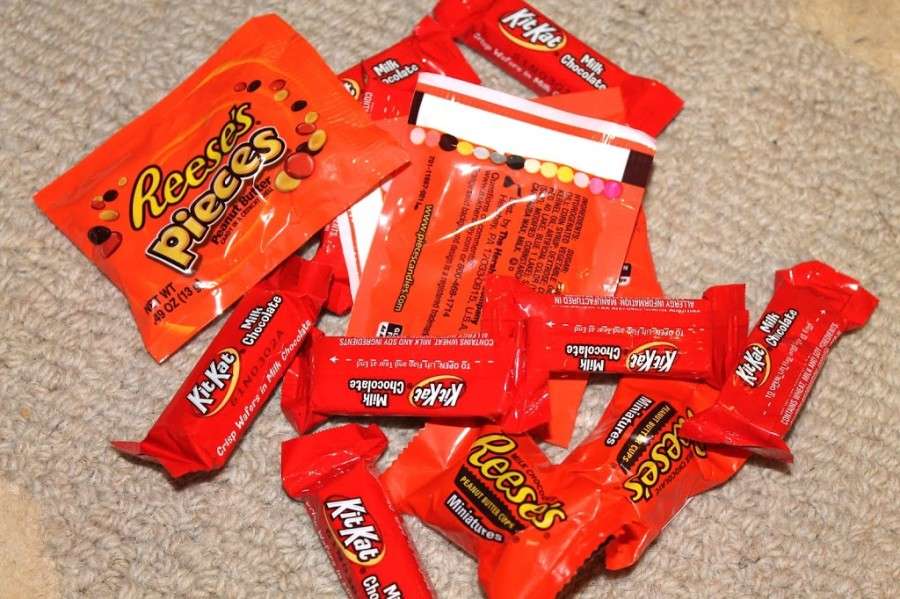 What candy do you usually give out at Halloween?
(or do you shut the lights off and pretend you aren't home?)