Even though we're halfway through December already (how…?), I wanted to share my goals for the month. I've always been a list person, with separate to do lists for the day and the week, and major to dos for the month. Each month I try to set goals for myself, and this is the first time I'm sharing them here. Did you create a list of goals for December?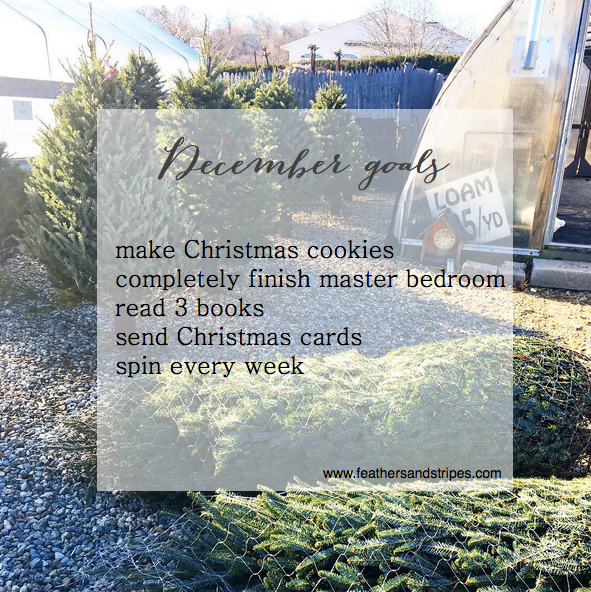 Some of my to dos at the start of the month were ones that I've already completed, like decorating the house for Christmas. It's so nice to be sitting here with our tree and banister lit up, stockings on the mantle, and red everywhere! (It's a nice change from the blues I decorate with throughout the rest of the year.)
I'm looking forward to baking Christmas cookies for our family Christmas Eve party, finding some good books (do you have any suggestions?), and getting over to spin every week. I recently found spin class and really like it. Unfortunately, my work schedule means I don't have a ton of time to get to class, but I try to get in at least once a week. More on that to come!
So tell me: What are your goals for this month? What books should I add to my "must read" list?