One of the most asked-for gift guides every year is one for the guys! I asked T to help me put together a gift guide for the "everyguy" and he came up with quite a few different ideas of the best gifts for guys.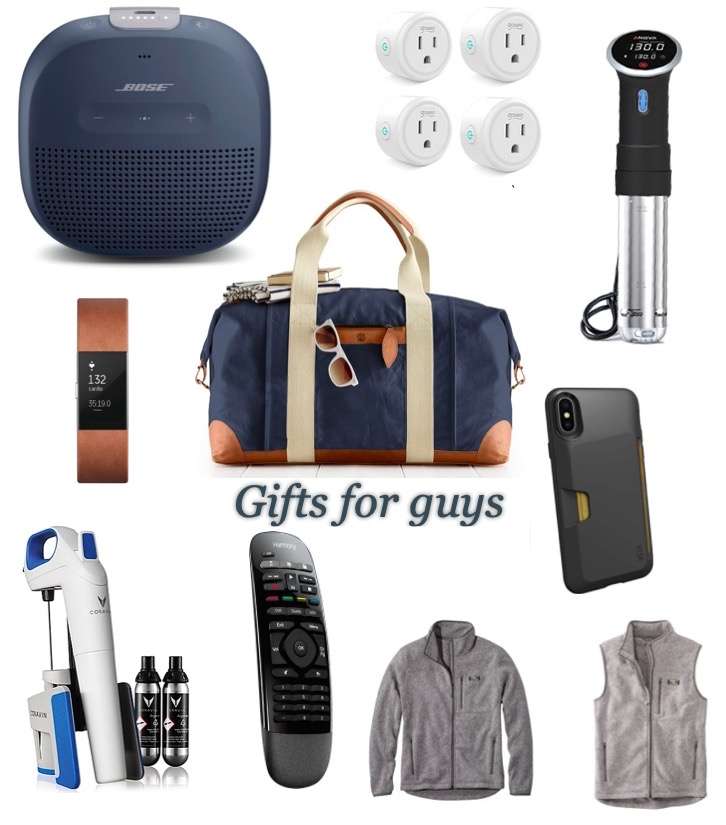 Shop the post:

Gifts for guys
If he (normally) travels a lot and loves music, you could also get him a waterproof speaker – great to take to the pool, on the boat, or just have in the house. This one (from Bose) links to your phone so you can take calls directly through it on speakerphone, or you can hook it up to other speakers in your house!
The L.L. Bean sweater fleece jacket is a must-have. It's lightweight but warm. T actually bought himself one of the jackets, and I liked it so much that I bought my own (it comes in women's sizes, too) and wore it until it basically fell apart! For either Christmas or his birthday last year, I bought T the vest version so he could alternate depending on how cool it was outside.
Shoes – T doesn't normally buy himself shoes, but when we go shopping he will occasionally try some on. I always tell him to get more than one pair when he does! That way he can alternate his nicer shoes for work rather than just having one go-to pair. His absolute favorites have been: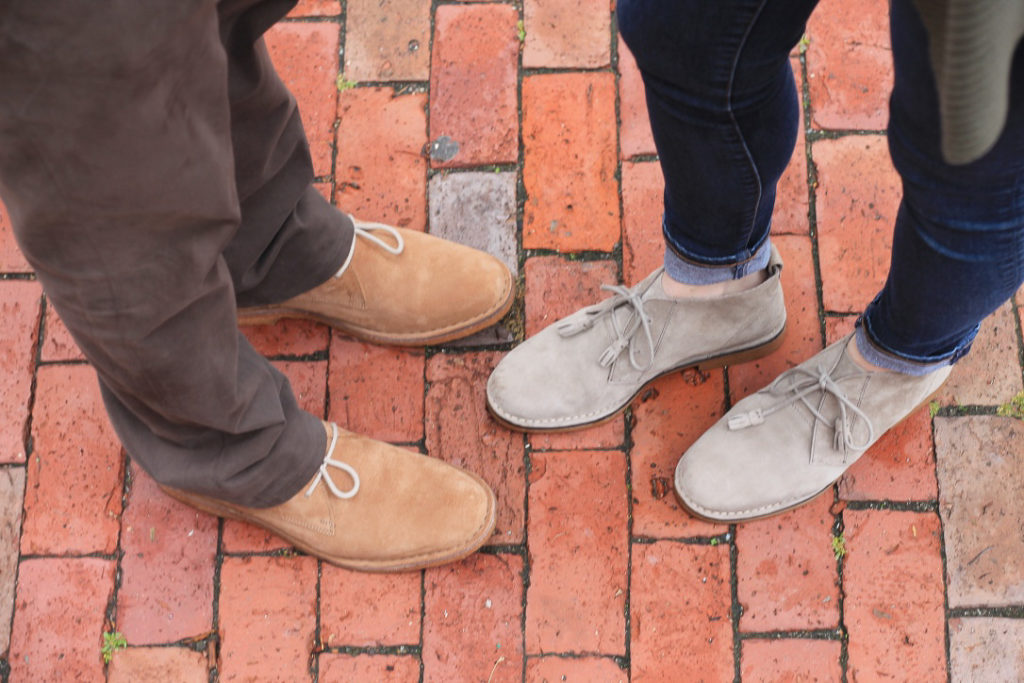 Luggage – A few years ago T received a monogrammed duffel bag as a groomsman's gift. He uses it constantly for weekends away – it's the perfect size! He also recommends a small carry on suitcase for someone who travels a lot.
T wears a Fitbit everyday, so he recently upgraded his band to a leather one. This makes it look more like a classic watch than a tech accessory.
If he's a homebody, the harmony remote is a great gift (paired with an Alexa device). This outlet/smart plug can be controlled using the Alexa, and we also love our outlets with a USB port.
For the guy who likes cool new gadgets or likes to cook – a SousVide. If you've never heard of this (I hadn't until T bought one!), it's a way of cooking meats/fish in a water bath at a certain temperature. It's really hard to undercook or overcook your meat this way. We use ours at least once a week, and it makes the most perfect salmon and steak! And if he likes wine, check out the Coravin wine saver. This gadget lets you pour from a bottle of wine without opening the whole bottle (so you can save it if you aren't going to drink the entire bottle at once).
Coffee of the month/beer of the month/cookie of the month depending on what he drinks/likes to eat – the gift that keeps on giving!

Other gift ideas + gift guides:
Stocking Stuffers for 3-4 Year Olds