Last year I was suspect of the off-the-shoulder trend. I really like it, but I wasn't sure it would stick around, so I didn't want to invest in a bunch of pieces!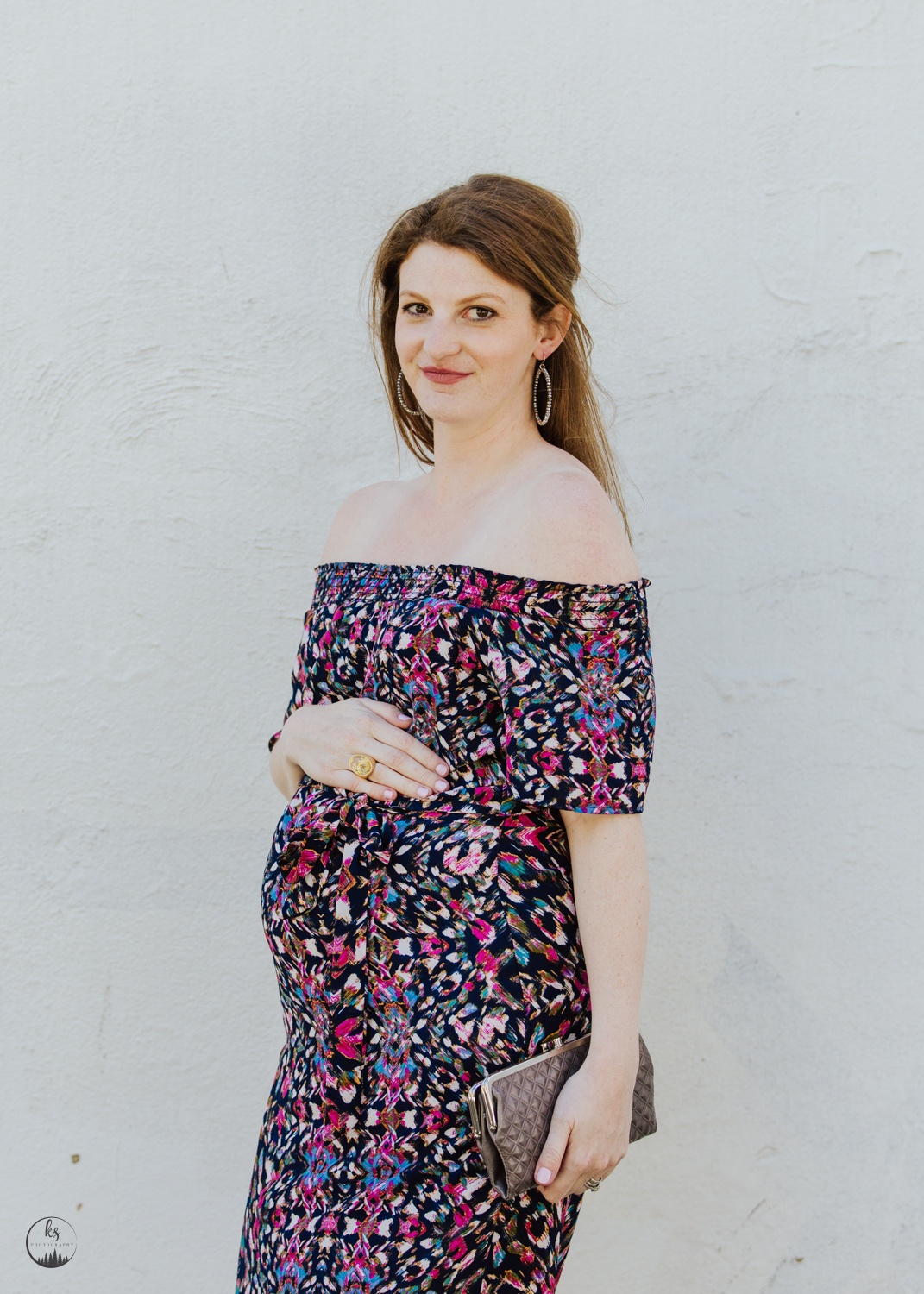 Shop the look:


So imagine my delight when I figured out that the trend would not only be sticking around but would explode with popularity! You can seriously find something off the shoulder no matter where you look.
One of the best things about the trend is that you can rock it with a pregnant belly. (Actually, I'd like to give a shout out to whoever decided the trends for right now, because most of them can be flattering on a preggo!) And with a floral off shoulder print dress, especially one with a tie, it's even more flattering!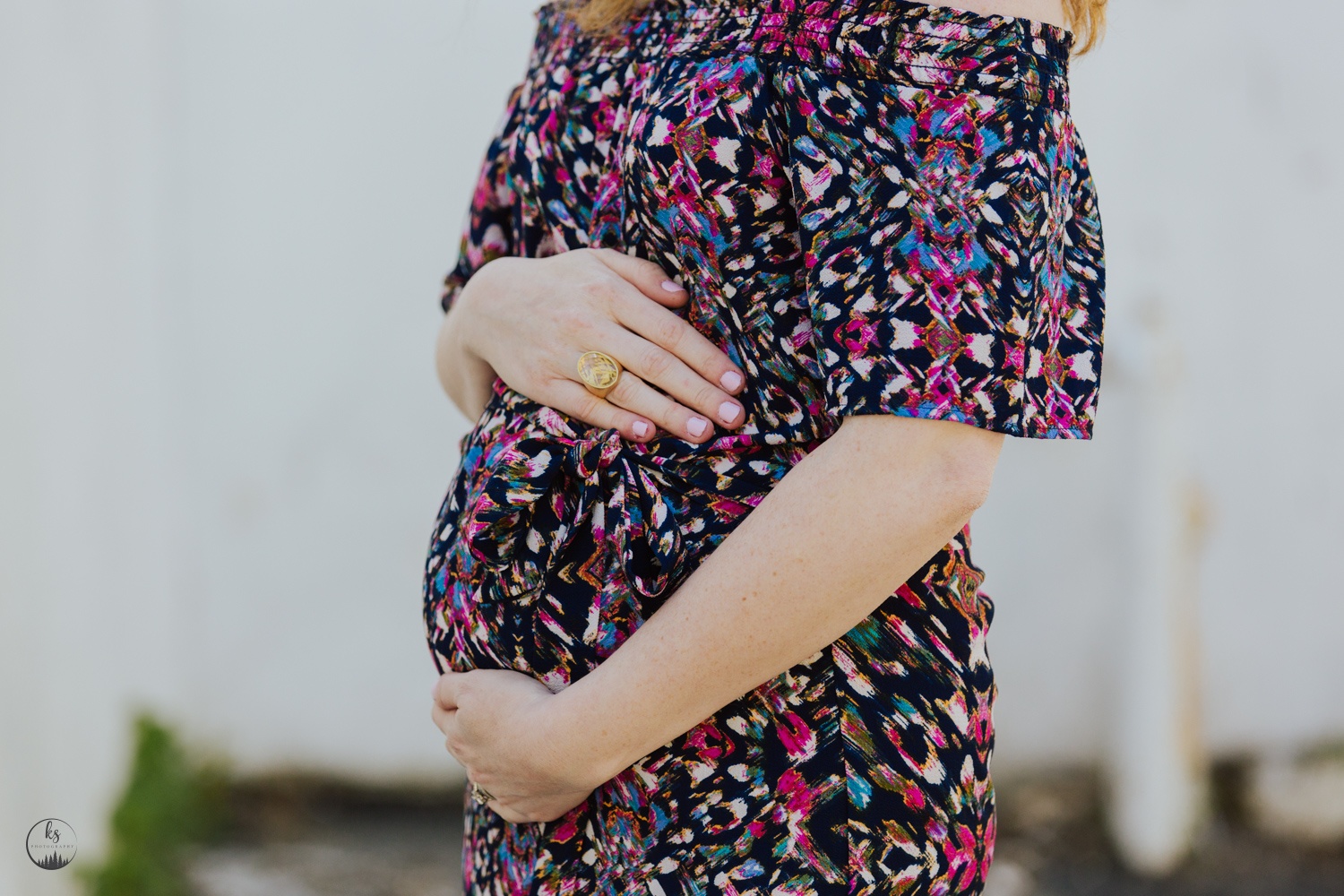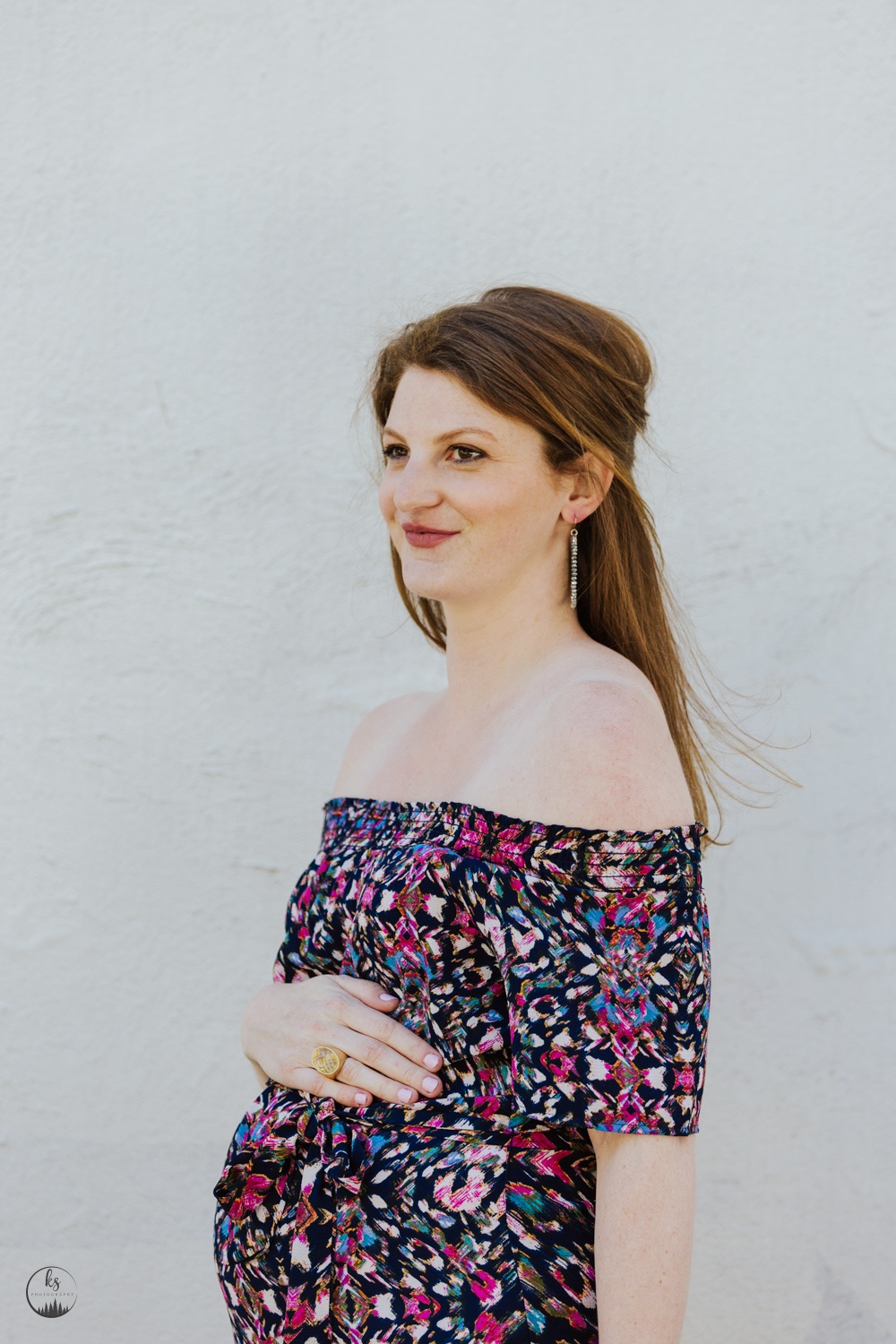 I have to tell you a little story about this dress… I borrowed it from Shake the Tree, a boutique in Boston's North End, and then went back to buy it because I had it on my mind and decided I had to have it. Well, of course when I went back it was sold out in my size! I tried so hard to track it down, even contacting the brand's creator in LA, thinking I could hit up their flagship boutique in LA when I was in SoCal if necessary. Well… no luck. Apparently it was such a popular dress that it sold out. Fast. Everywhere.
So let's all take a lesson from this little story, and if you love it, buy it.
Have you ever had a piece that got away? What was it?
Some similar dresses here: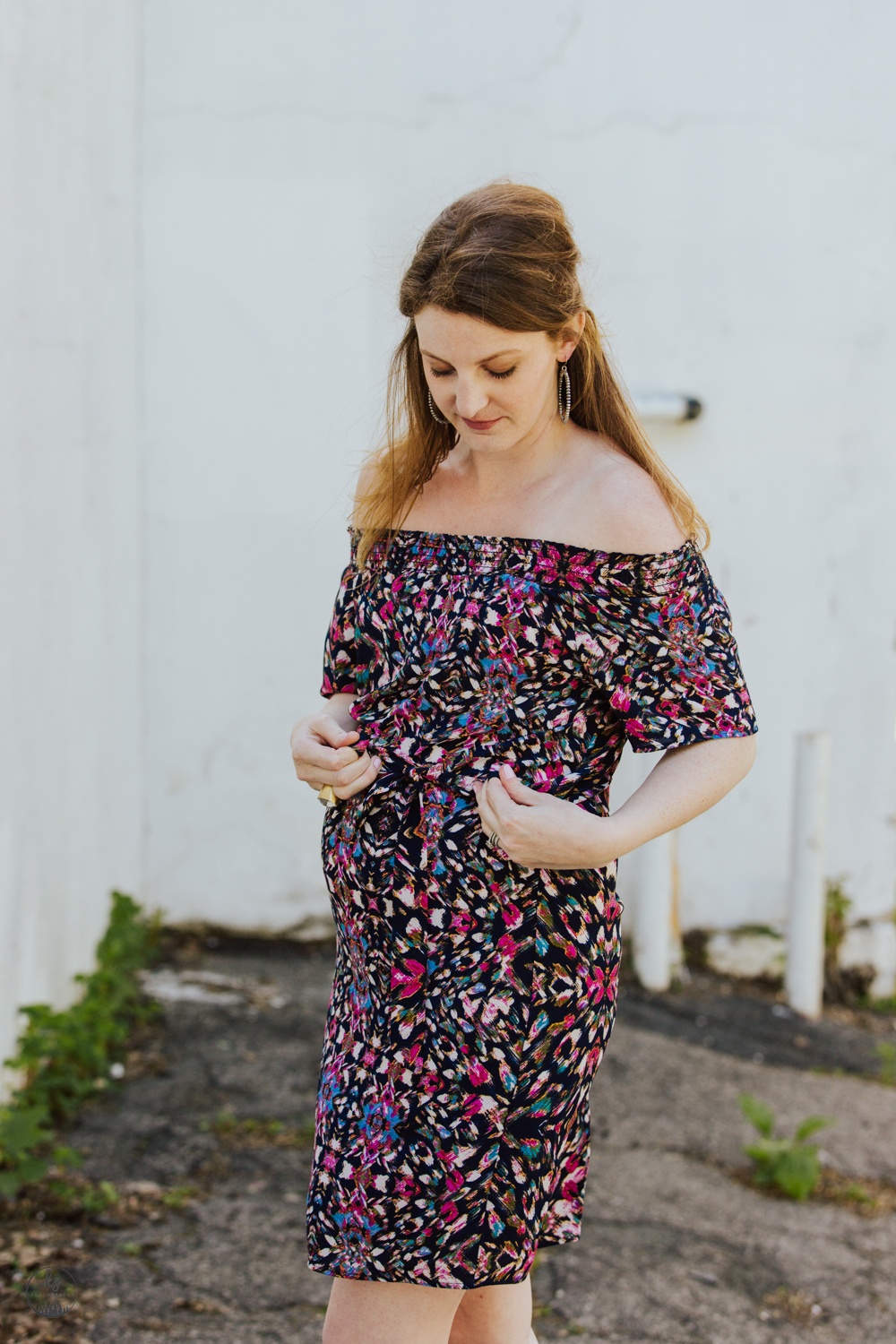 Photos by Katie Salerno // Dress and accessories from Shake the Tree (Boston)