I like to swap out the books that are on my kids' bookshelves frequently, and I'll take any holiday as an excuse to do so. Let's talk about kids' books for Valentine's Day.
These are my favorite titles about love or that are appropriate for the Valentine's Day holiday. With Valentine's Day coming up in a few weeks, I'm ready to get these books on the shelf. I have a toddler and a preschooler, so I split up the books into those two age groupings.
But I also included books that are perfect for any age from babies to preschoolers (and possibly beyond). Some of these books I've been reading to my daughter since she was a few months old, and she still loves them four years later!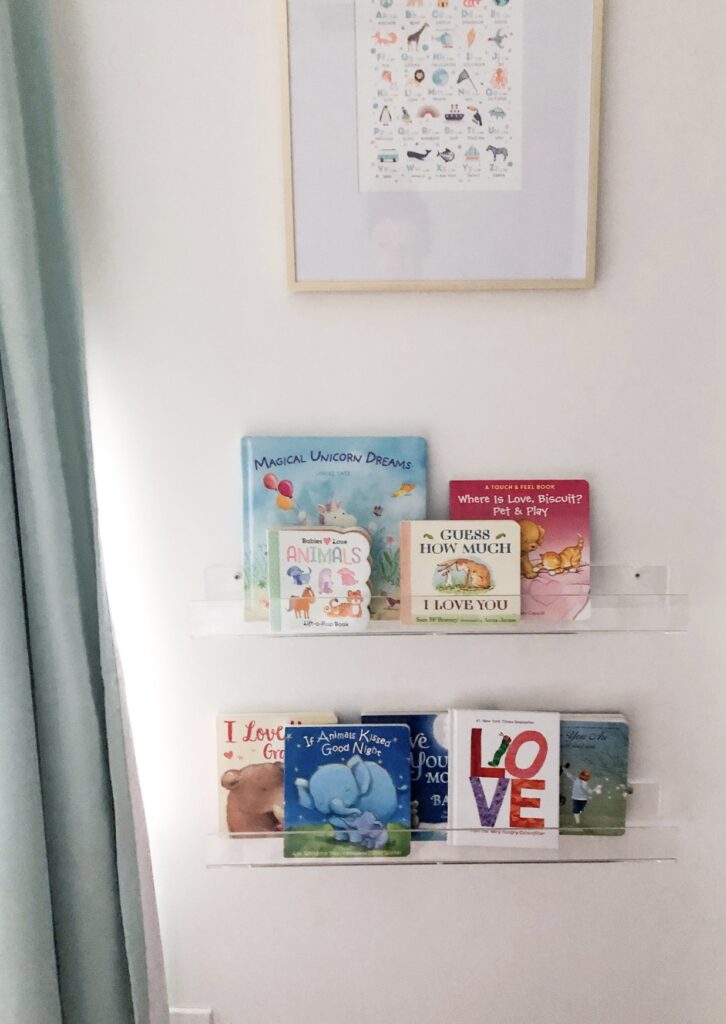 We're big readers so there are A LOT of books in our house. I try to put books away for the various holidays so that there aren't just piles of books around the house. I'll be completely honest, too… I have my favorite books and definitely prefer reading ones that have a nice story with positive outcomes or a learning message. I hope you find some new-to-you titles here!
Perfect kids' books for Valentine's Day – for any age
Some of these are a little longer and might not be great for the wiggliest, but they're books that my kids have enjoyed at every age.
Best for young toddlers
Shorter stories and touch-and-feel books are best for little hands in my experience. Especially if you have a kiddo who wants to read at bedtime but is tired, these are a good option.
Best for preschoolers
We usually read 2-3 stories each night with our 4 year old. She likes a longer story, and I like to have stories with positive messages.
What Valentine's-themed titles do you love for your kids?