Fall is definitely my favorite season. Red, orange, and yellow leaves against a bright blue sky, crisp days spent apple picking and cheering on our undefeated team, and prepping for the holidays… does it get any better? And it also means layers of faux fur, suede, and a lot of nature-inspired colors.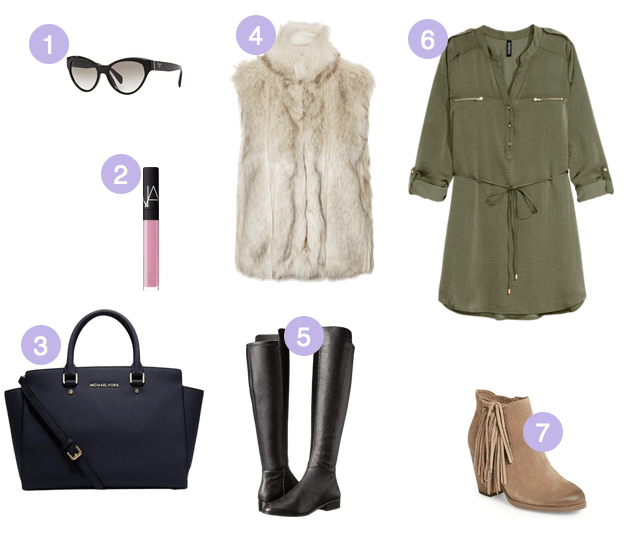 These are some of my favorite items currently in my closet (aka things that you'll see me in at least once a week). #1 I splurged on Prada sunglasses, and they quickly became my go-to pair. I normally go for brown sunglasses, but the dramatic black color goes so well with the shape of these. #2 My favorite lip color for all seasons #3 The perfect bag (in navy, obviously) that carries all of the stuff that I don't need for the day – I have the larger size, but if you don't carry your entire life around like I do, the smaller size would be perfect! #4 A cozy faux-fur vest #5 Over the knee boots that go with almost everything #6 A military-style dress (similar here and here) #7 Fun fringe booties for day or night.
Shop the post:
What's on repeat in your closet?