I used to read A LOT. This summer I wasn't able to read as much as in past summers, but I still made it through 9 books. Not too bad! I'm recapping each one that I read and giving each a grade.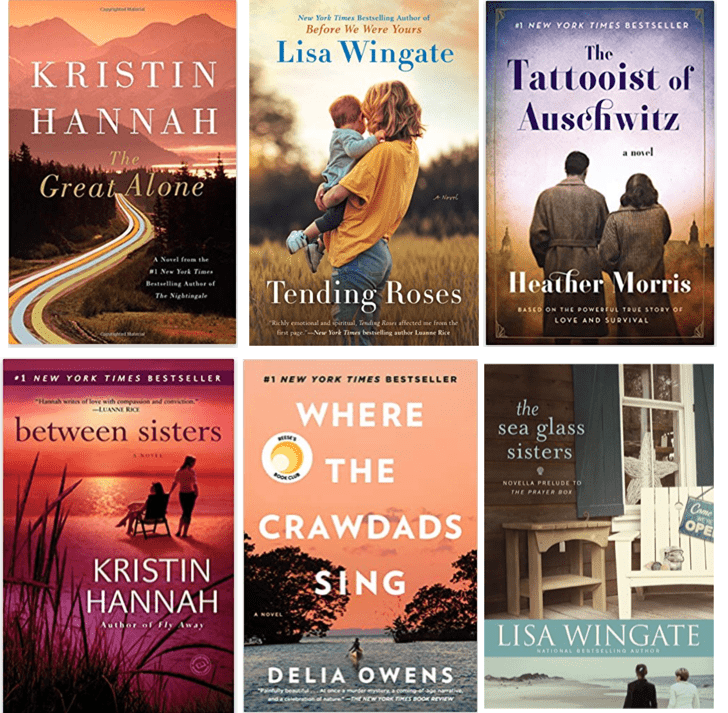 I won't give you the synopsis on these books (the back of the book can do that) – but here are my honest thoughts on each one! (You'll notice there are only 6 here… I read 3 other books that I literally cannot remember anything about, so I'm leaving them out. They just weren't memorable enough!)
What I read this summer
I had heard such good things about this book, and then it finally came available at my library so I jumped at the chance to read it. So. Good. I never use this word, but the ending was just delicious. If you only read one book in the next year, make it this one!
The Tattooist of Auschwitz: B-
I really wanted to love this book, especially after I read the epilogue and found out that it's based on a true story. But there was just something missing for me… Almost like parts of the book crawled and others sped by. I think if there had been more development of some of the major parts of the story (rather than just speeding through and being like "oh and this happened") I would have liked it more. I wish that I liked it more, but at the end of the day I have to say it's a B- for me.
This book is about two sisters who are very, very different from each other: A topic I'm familiar with! I'm giving it a C because it started out so good, with a lot of promise, but the ending just fell flat. (I tend to like books that have more realistic endings and this one was tied up too neatly at the end!)
A cute story about (again) sisters who have very different personalities. Not one I'd drop everything to go read, but it's a good vacation read! (The author, Lisa Wingate, also wrote one of my recent favorite books, Before We Were Yours.)
Another Lisa Wingate novel! (Clearly, I was trying to find something I loved as much as the first book I read of hers.) This one has a sweet story of a rather dysfunctional family and the thing that brings them all together. Good for vacation reading for sure!
When I started this book, it was because I kept reading that it was THE book for 2019. The character development is amazing, and there were parts of the book where I just couldn't stop reading and had to get through another chapter- and another- and another. Highly recommend!