One of my must-have Fall desserts is apple crisp. There's something about it fresh out of the oven with the best vanilla ice cream on top that just makes the fall.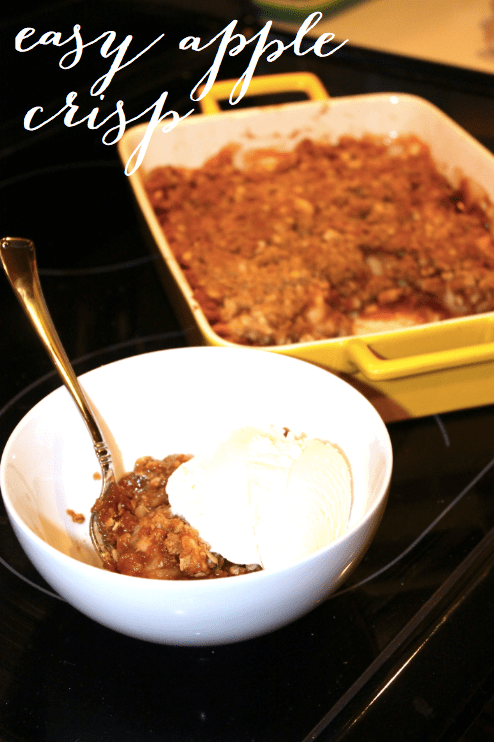 I'm going to let you in on a little secret that my grandmother passed down to me: You have to use Cortland apples. Sure, you can use other kinds, but Cortlands are best for baking.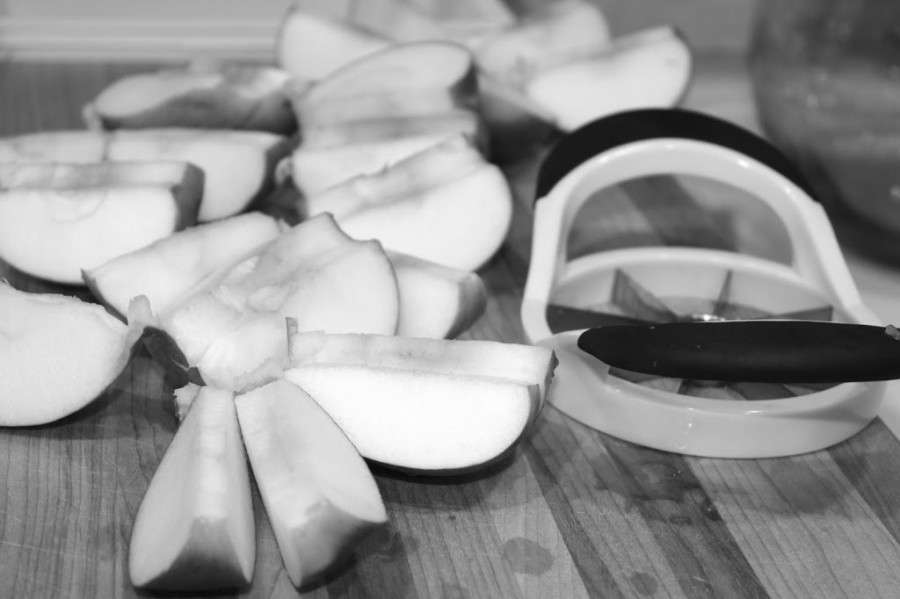 For this recipe you'll need 5 Cortland apples. Cut them into wedges and remove the peel. If you're using an apple cutter like the one I'm using, slice each wedge in half. Lay the apple slices in your baking dish. In a small bowl mix together 1 cup of white sugar, 1 tablespoon of flour, and 1 teaspoon ground cinnamon. Pour over the apple slices evenly.
Preheat your oven to 350 degrees.
In the bowl mix together 1 cup white flour, 1 cup quick oats, 1/4 teaspoon each baking soda and baking powder, and 3/4 cup packed brown sugar. Stir in 1 cup melted butter and mix until crumbly. Spoon evenly over apples.
Bake about 45 minutes, or until lightly browned on top. Spoon into a bowl and serve with your favorite vanilla ice cream on top.