I popped into my local Old Navy this week and found a few items I wanted to share, so today is another "In the Dressing Room" post!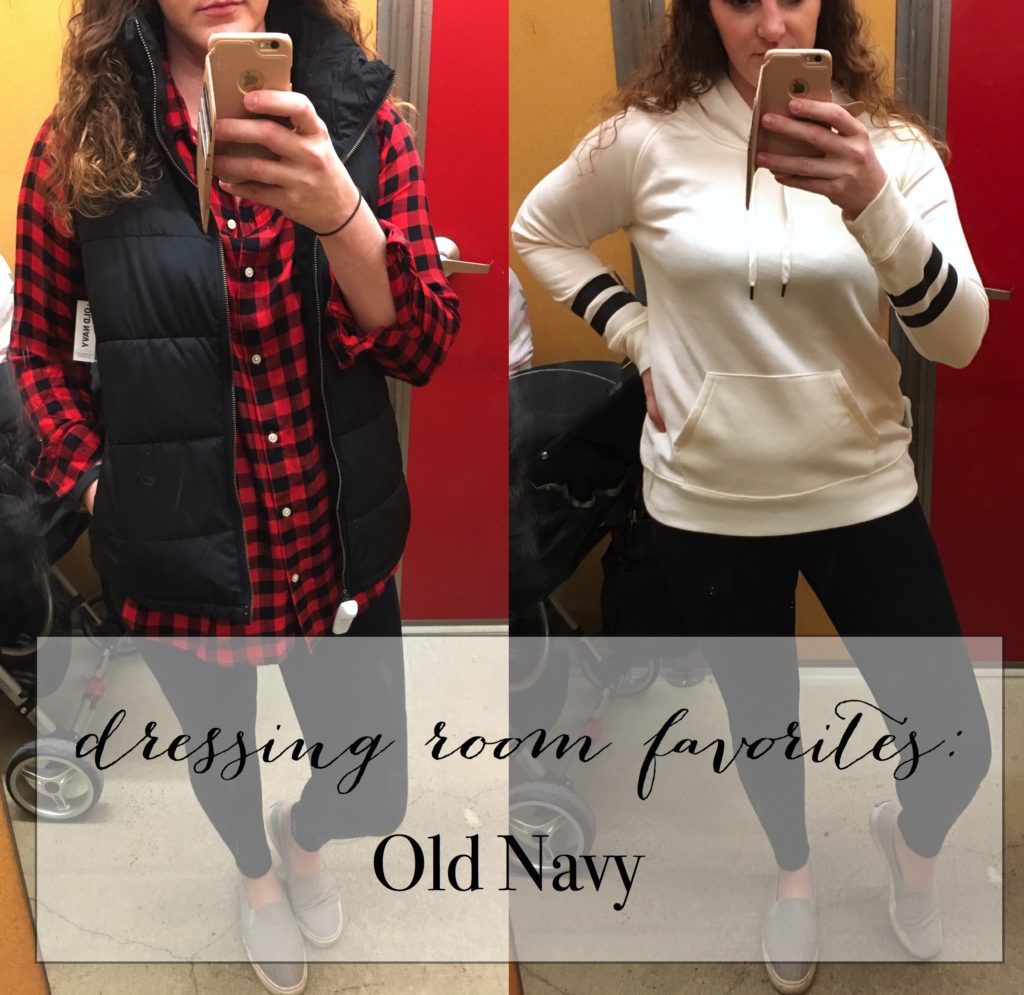 I couldn't get over the quality of this puffer vest. Normally something that's $30 will look – well – like it's $30. But this vest looks like it's much more expensive! It's super comfy, and I've already worn mine a few times in the week I've had it. It fits true to size.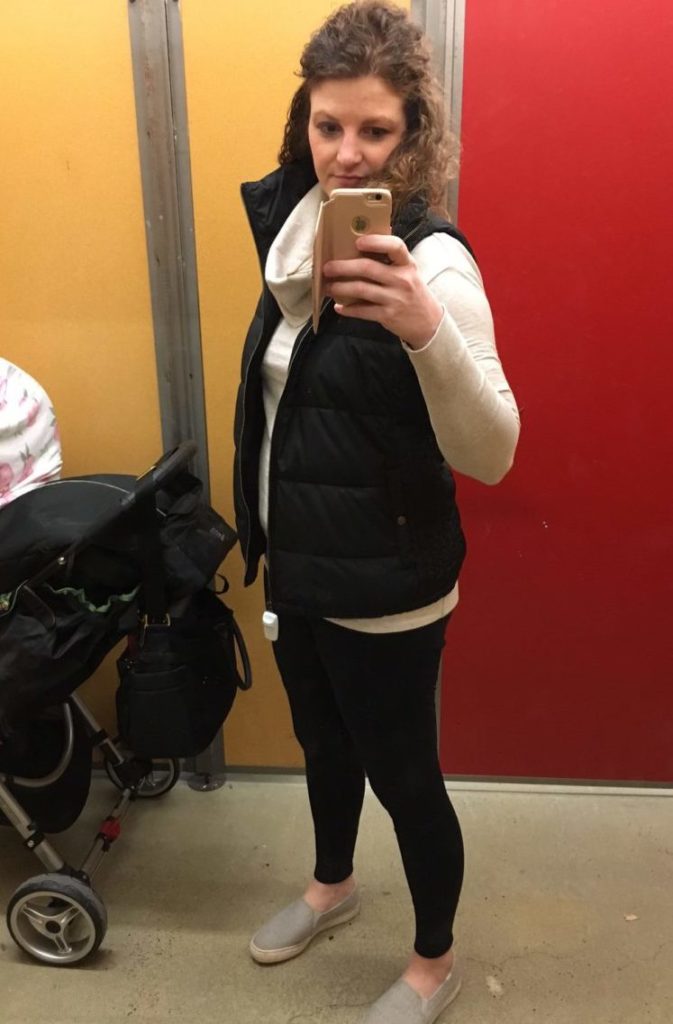 This sweatshirt had me feeling all kinds of Kylie Jenner, though I should have sized up to get her style vibe. It's really comfy and perfect for looking somewhat put together when you're wearing leggings and sneakers!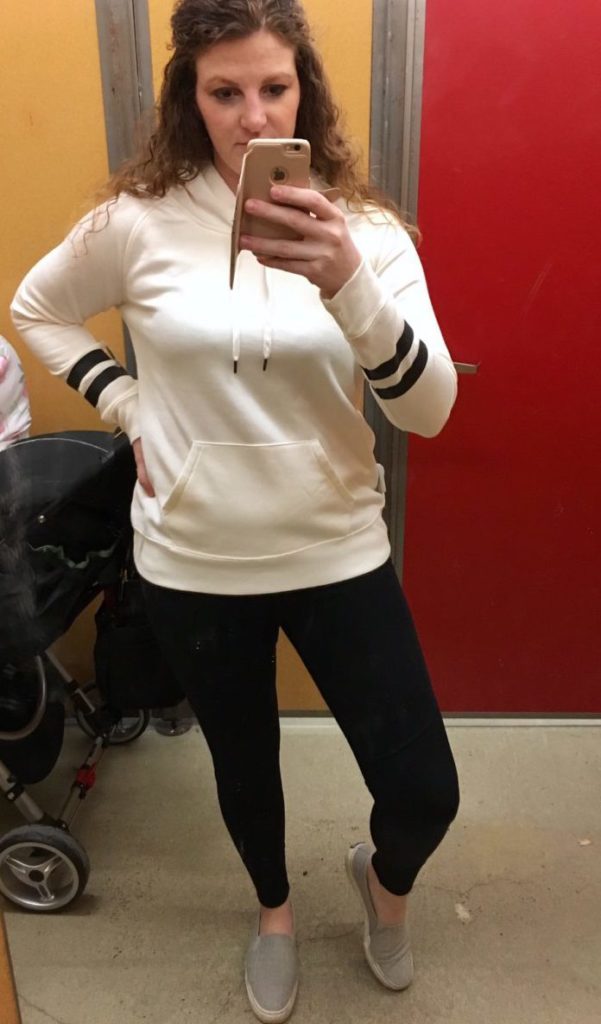 I rarely ever buy red clothes, but I'm a little obsessed with this red buffalo check button down. Paired with the vest, I felt sort of like a lumberjack but in a good way. I sized up in this shirt because I wanted it to be a longer, looser fit. (Also, please check out the ever-present hair elastic on my wrist. I'm trying to start a new trend with those.)
The pants I have on in this photo are the new jeggings. If you compare the photo below with the two photos above, would you be able to tell which pants I paid $30 for and which I paid $80 for? Exactly. (These run true to size and also come in velvet!)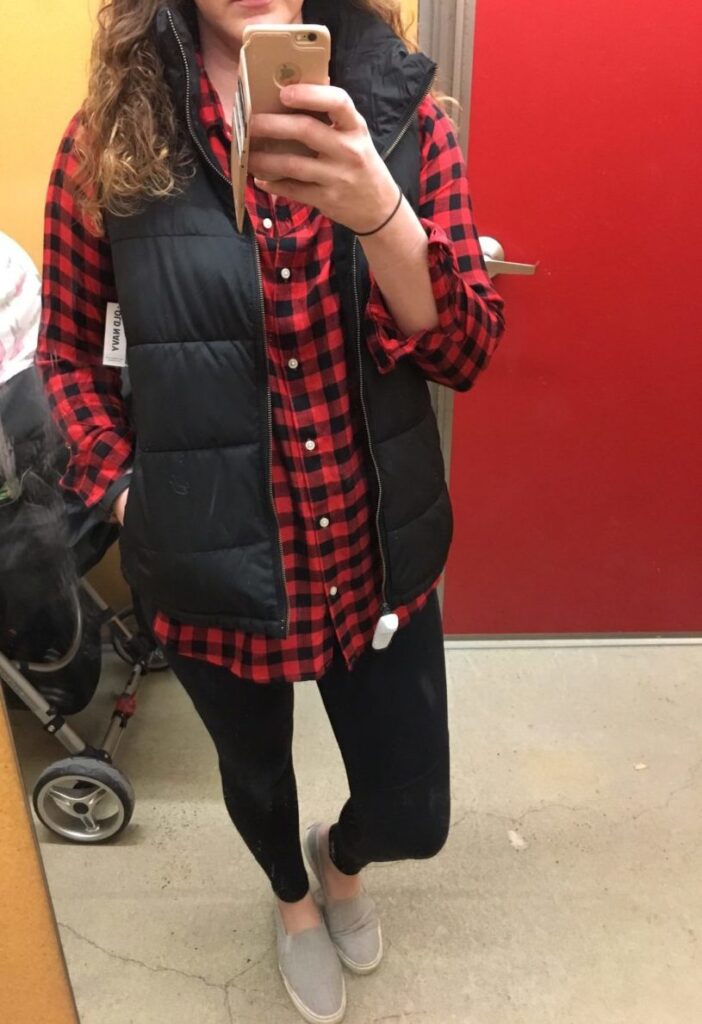 Last but not least, I picked up this green swing dress in an attempt to find something that would hide my waistline (since I still have some baby weight to lose!), and this dress was perfect. It shows off the best part of being a postpartum mom while hiding the worst! 😉 This runs true to size. It looks like the green is currently sold out, but it's available in 4 other colors!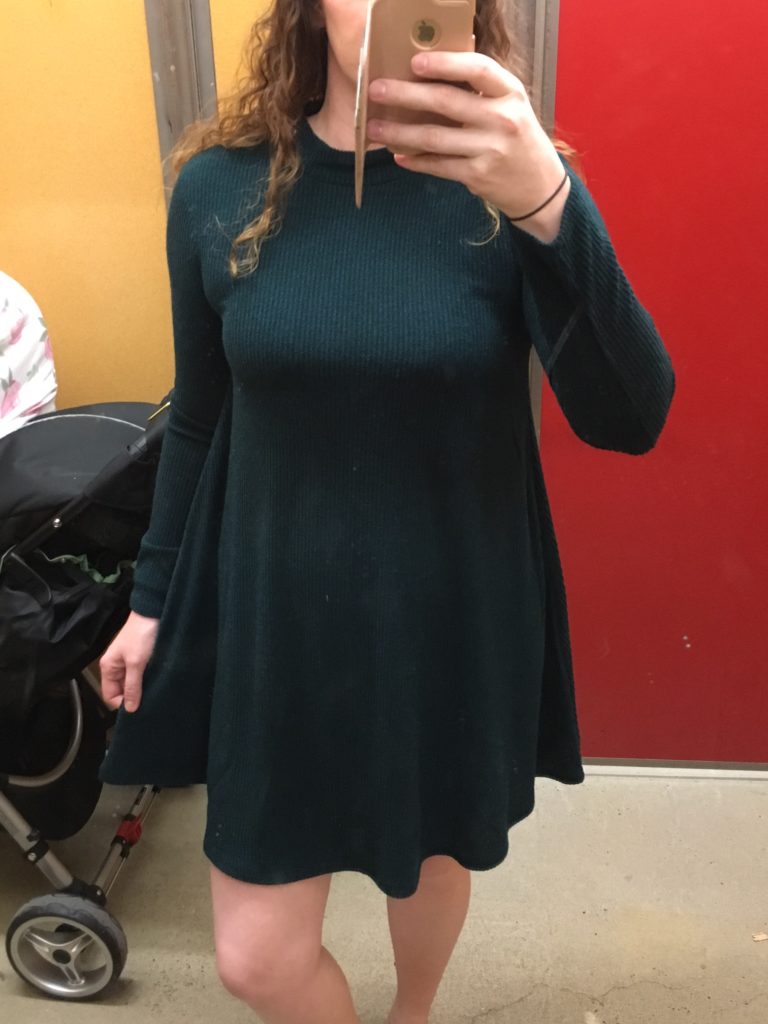 I also picked up this velvet top, and a few things for Eleanor: gold flats (just like Mom's!), a navy tutu dress, and a cozy fleece.
Apologies for the fact that my Old Navy doesn't have the prettiest fitting room!
Shop the post: