After meeting up with a fellow blogger and seeing her awesome velvet jacket, I had to swing into my local Loft store. (I thought it was some expensive thing she found at Neiman's, but it was just $118.) I thought it would be fun to share my Loft sweater haul, so here we go!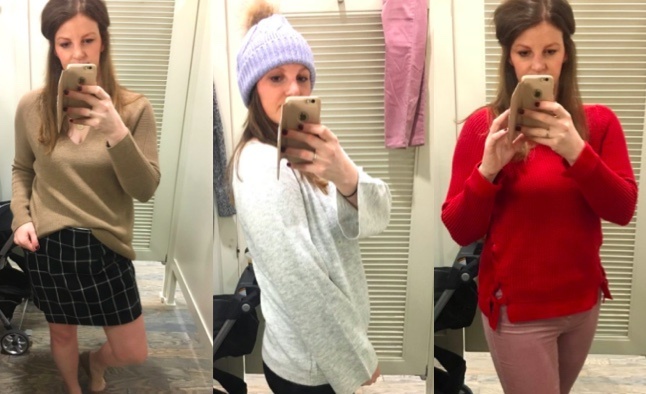 (P.S. This is in no way sponsored by Loft – I just think it's fun to share try-on photos because I love seeing them on other girls' blogs!)
I very rarely wear the color red, but I was drawn to this one because of the Christmas season! This sweater is chunky but has the added side tie detail. And with these pink pants? Perfect Valentine's Day outfit!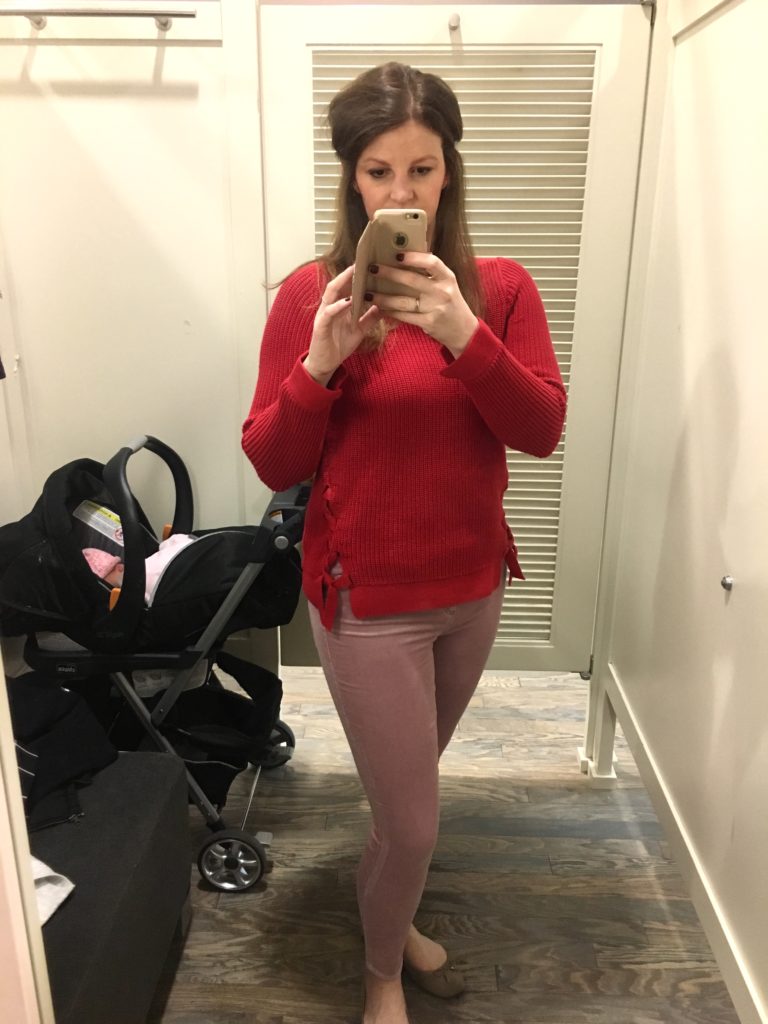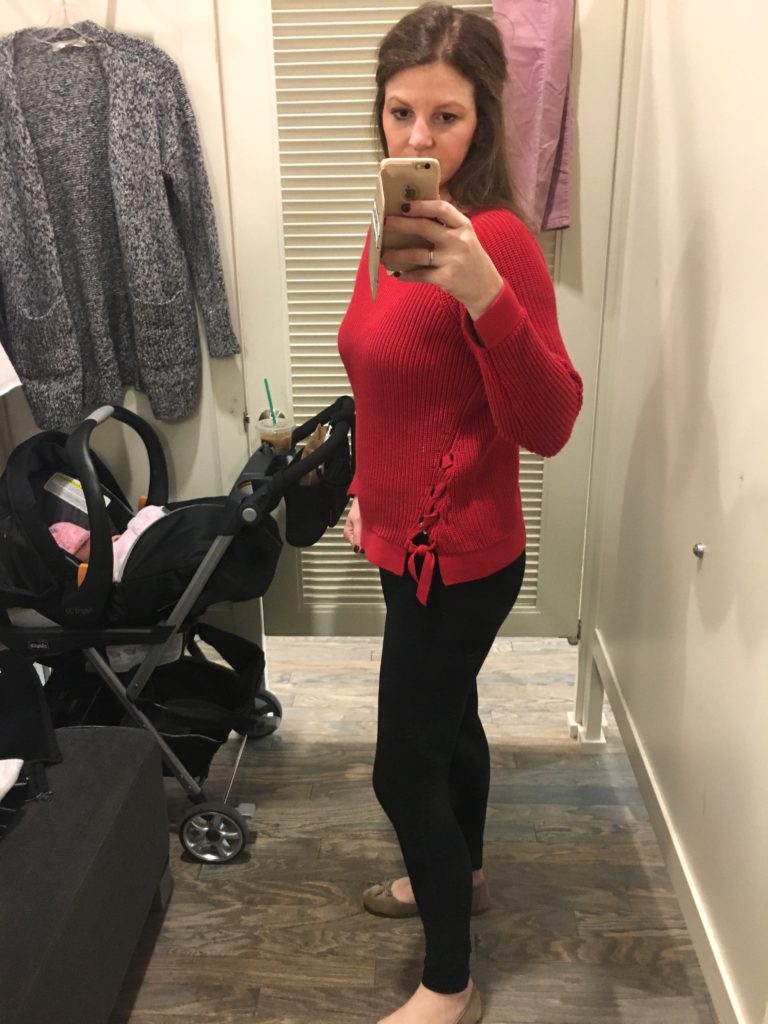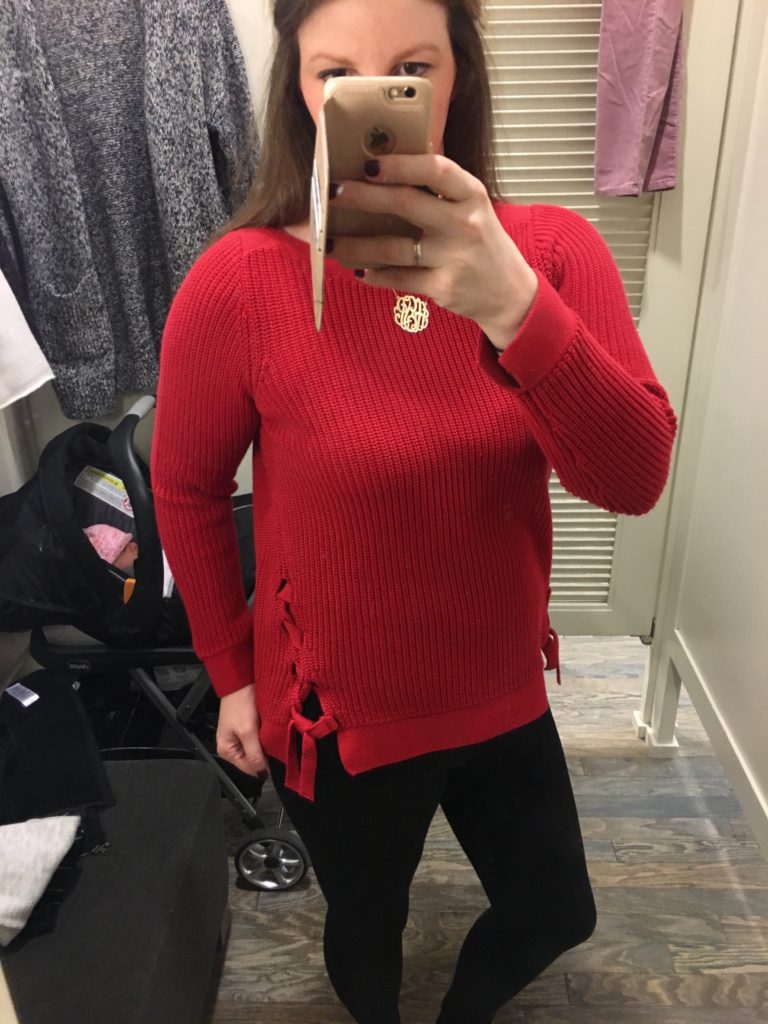 red sweater | leggings | hammered rings | necklace | phone case
I am loooving this white cardigan, but it runs much larger than everything else in the store. I didn't buy this, but if I did I probably would have gone down to a size small.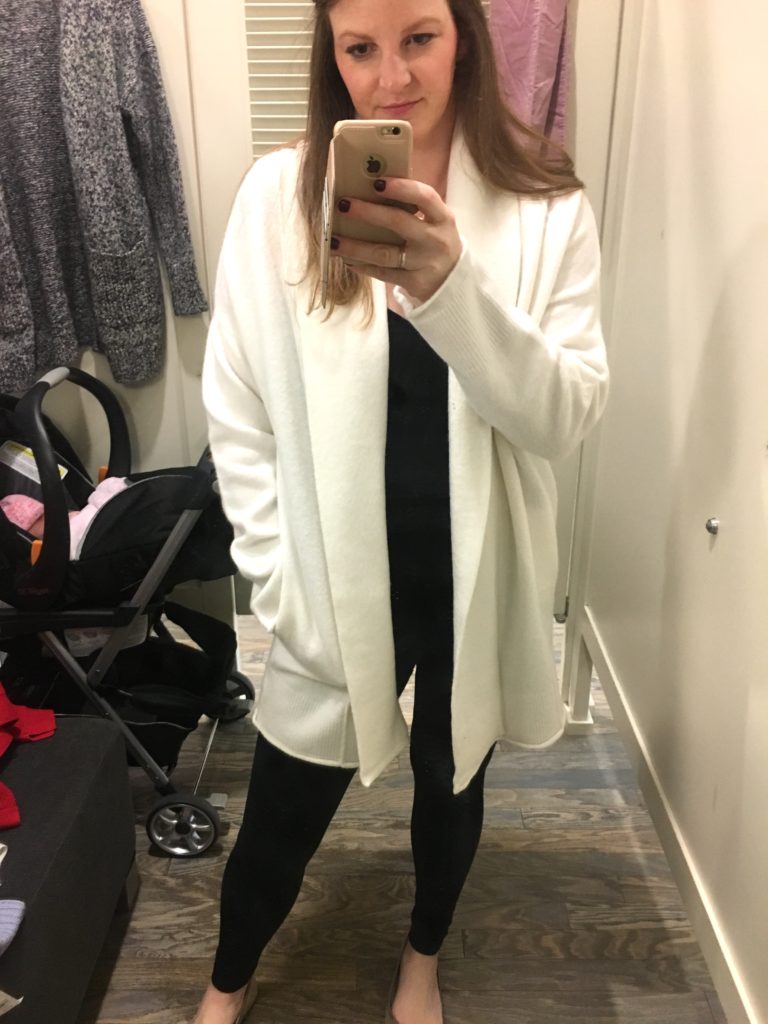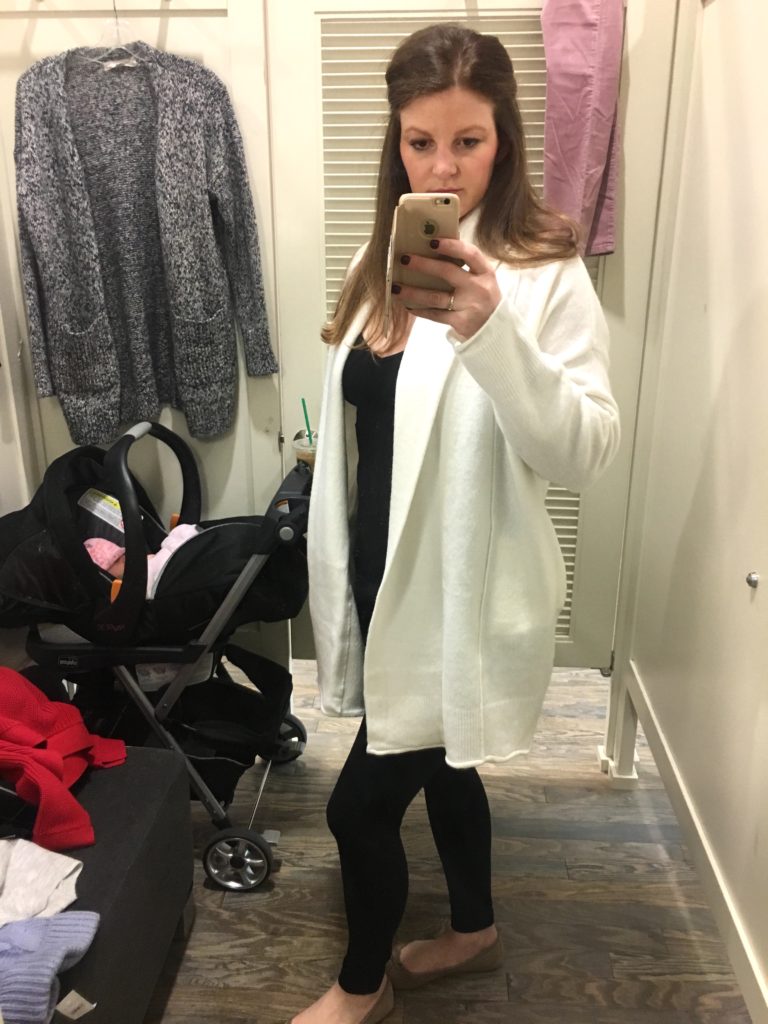 This gray cardigan is so pretty in person. It has flecks of purple in it, which makes it way more exciting than all of the other gray cardigans in my closet! I took this one home in my normal size.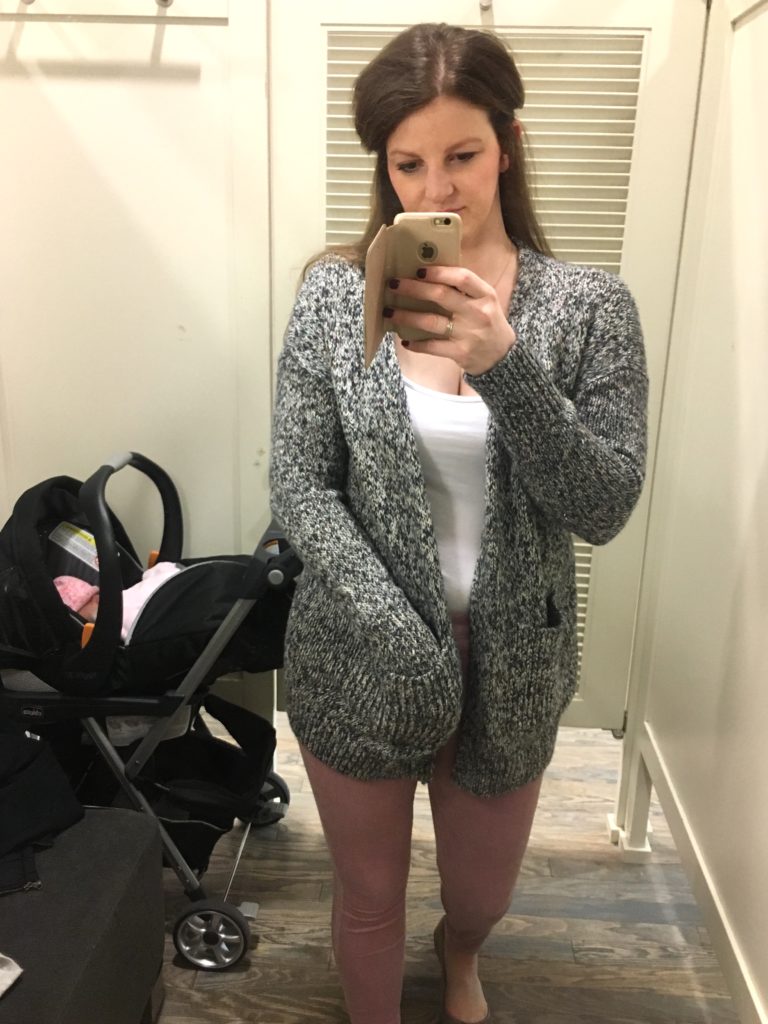 I finally found a beanie in my favorite color! It looks a little purple in this photo, but it's a light blue. And this bell-sleeve gray sweater is so cozy. Both of these came home with me!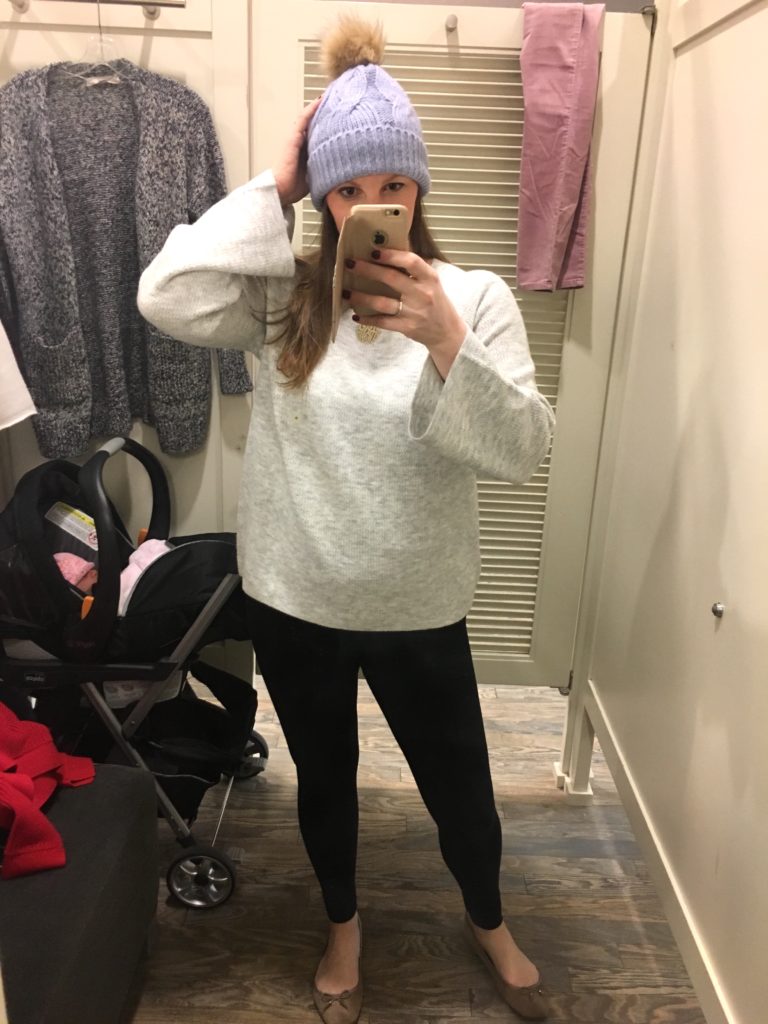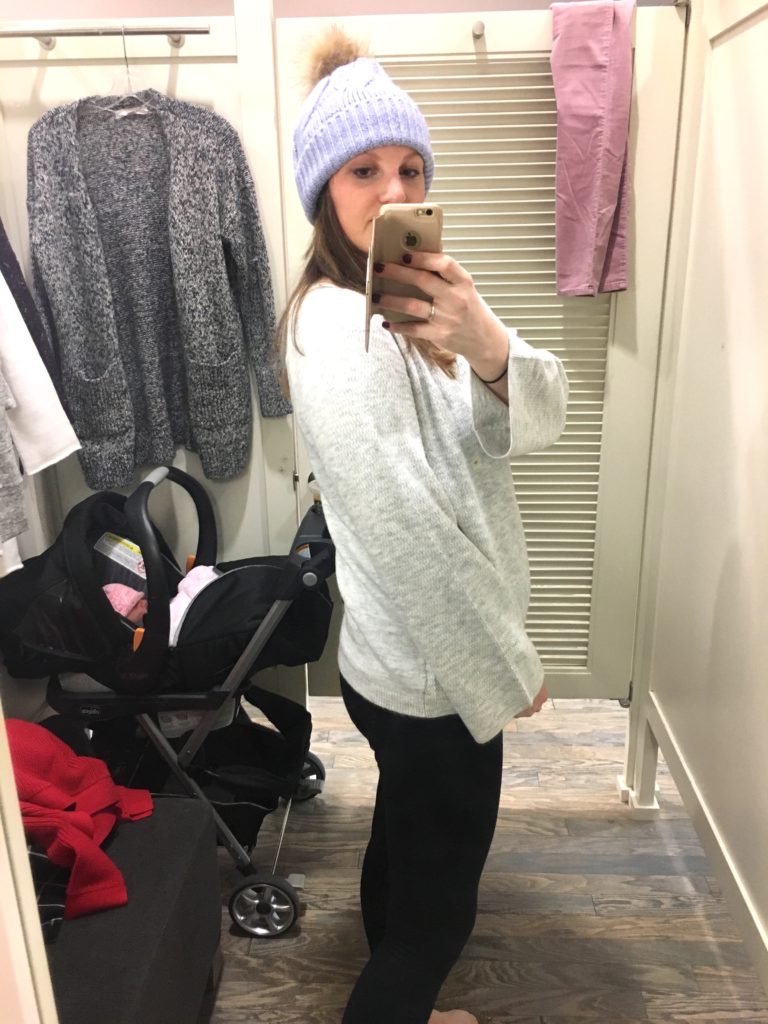 This velour cardigan was really cozy, and it almost felt more like a bathrobe. I didn't buy it because I bought the other gray cardigan (seriously… how many gray cardigans can I accumulate??).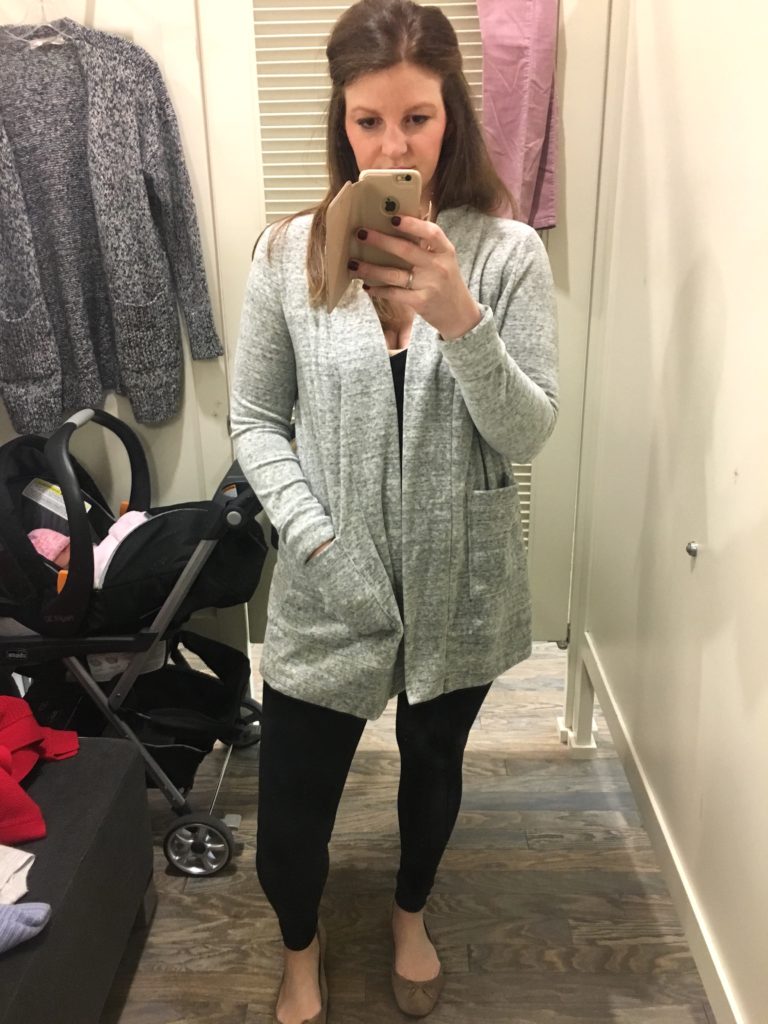 And last but not least, this skirt! I'm trying not to buy too many pants/skirts right now because I still have some weight to lose, but if I was going to purchase a skirt, this one would be it. It looks great with neutrals or a red sweater.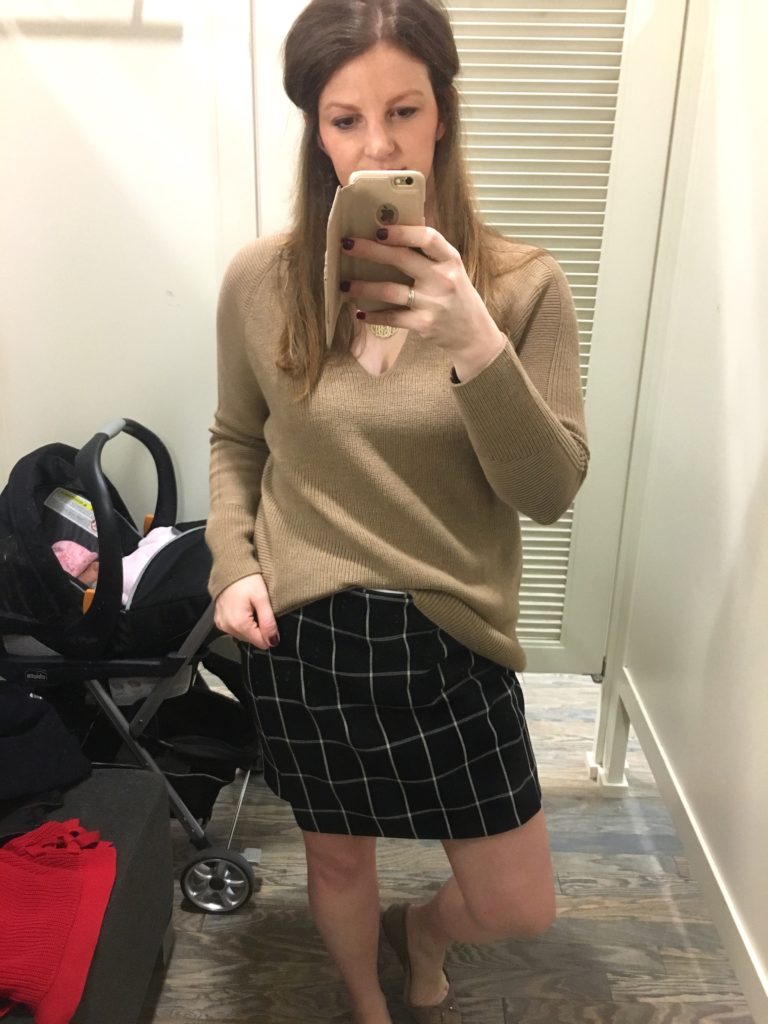 sweater (not from Loft) | skirt | necklace
Items I really liked: