I saw some really cute sweatshirts in a store recently, but I wasn't interested in the $88 price tag for something my preschooler will outgrow (or lose) quickly. So I grabbed $14 of supplies and a hair dryer, and made her one myself! It took about 5 minutes to make. Such an easy project!
If you want to do this on a denim jacket, you should check out my DIY denim jacket that I created for our pregnancy announcement
All you need are: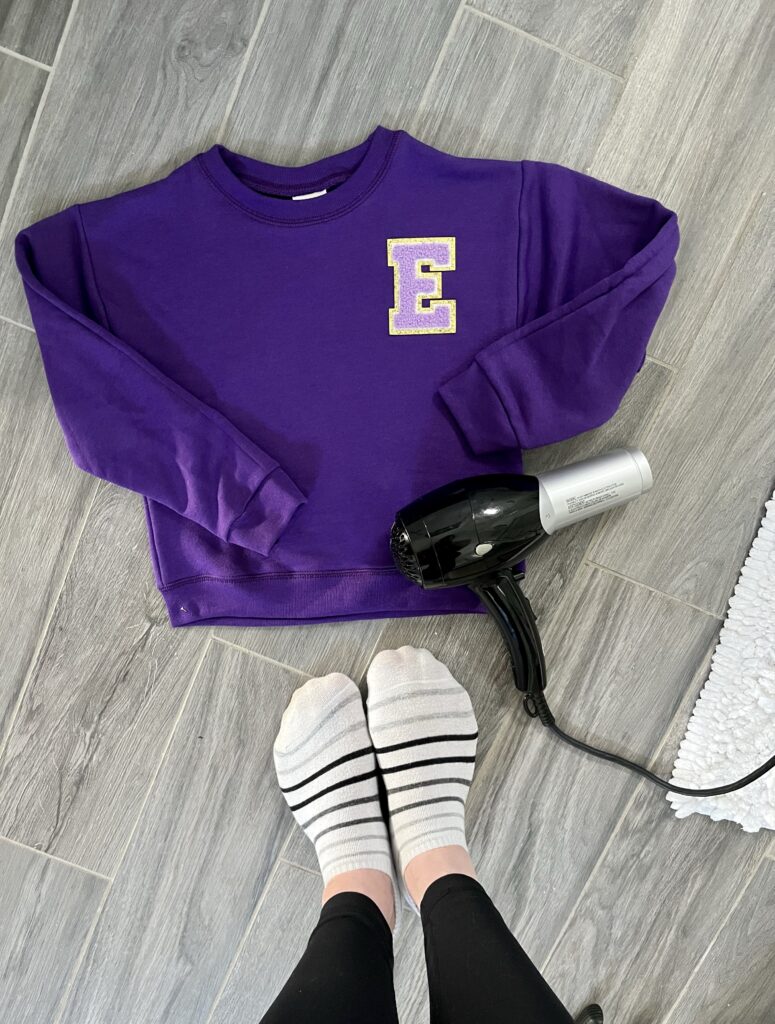 Technically these are iron-on patches, but I wondered if I could do this with a hair dryer so I tried. It worked!
For extra strength I will probably break out my sewing machine soon and just go around the edge of the letter, but it sticks really well without doing that.
I'm going to make a few more of these since they're so easy and came out so cute.
Tag me if you make one – I'd love to see!