Maybe the title of this post is a little dramatic, but I'm going to be 100% honest… Instagram just isn't all that fun for me anymore.
I remember when I first downloaded the app and (accidentally) posted the same photo 3 times. My sisters laughed at me because I thought it was just an app you'd use to put different filters on photos! I didn't realize that you could follow people and see everything they posted. This was back in 2011 or 2012, when Instagram was brand new to the scene and only a handful of people I knew had heard about it.
Fast forward to today, where everyone and their mom (literally) is on Instagram. Because of my work in digital marketing, it's important for me to stay updated on all things 'gram. And I do use it for travel inspiration, style inspiration, and to keep up with the goings-on of quite a few of my favorite bloggers and celebrities.
But if we are being completely honest here, there's SO MUCH of the comparison game on Instagram that it can be a really negative place, too.
I'm not sure if non-bloggers feel it as much, but there's such a feeling of competition on this platform. It's so easy to scroll through my feed and think that I'm not wearing the right clothes, doing the right things with my time, taking the right trips, buying the right car…
I'll ask myself why a post isn't "doing well" and think about deleting it, even if it's a photo that I really wanted to post – vs. something trendy on Instagram that I felt like I had to post. I caught myself buying certain items just to have them as props for an Instagram post.
It's just not a healthy feeling. None of it.
So where do you go when you realize this is happening?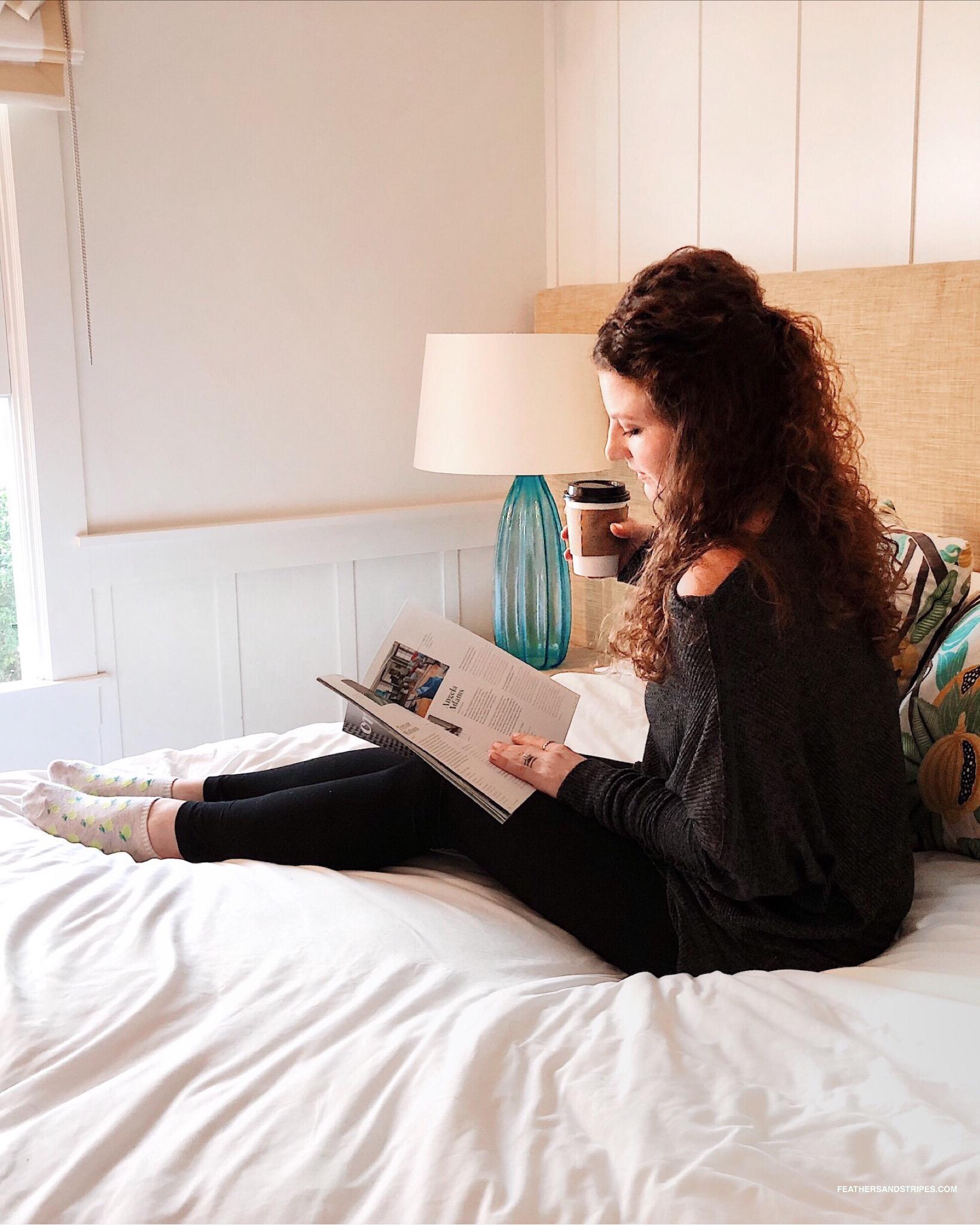 I could go the route that many Instagrammers go and hire someone to manage my Instagram so I don't need to ever open it. (That includes responding to comments/questions, going onto other people's photos to leave comments, etc.) Or I could go the route that many are going and buy fake accounts to then spam people to tell them to follow me. Then my following would be larger and maybe I'd feel like I "fit in" more with certain types of Instagrammers. (Both are prevalent in the blogging/Instagram world.)
But that's just not me. I'm not interested in buying an audience. I hope that the people who follow me do so because I bring something of value to their lives.
Instead, I promised myself that I would stop beating myself up over something so silly as Instagram. You might have noticed that I've been posting less. Maybe you noticed that I haven't been as active on Stories. Now I only post when I really, truly have a photo that I want to share or something that I want to say.
It would be entirely too easy for me to keep pushing through and employing some of the tactics that others are using. The sad truth, though, and something that I want to acknowledge, is that social media creates a lot of pressure for a lot of different people. That is not something I want my daughter to see in our own house. What would I say to her if she told me that Instagram was making her feel "less than"? I know what I would say to start: Instagram is a highlight reel of people's lives. It's not their everyday. One photo doesn't truly tell the story of who they are.
Something I'm really, truly excited about is that I plan to spend more time writing and posting here on feathersandstripes.com. I found myself going back to my old standby blogs lately, and really reading blogs like I used to. I'm no longer spending my days scrolling Instagram, liking photos just to hope that someone likes mine back. (Ugh. That is such a depressing thought to even type!)
Speaking of my blog, I'm also thinking about a rebrand. (Did you know that "feathers and stripes" originated from my first real pet being a bird named Peabody + my New England focused/stripes-heavy style? It was the name I chose to represent what I planned to blog about – my personal life + personal style.)
I hope that this little change – whether it is obvious to the outside world or not – will mean that blogging remains something I love. I got involved in the blogging world about 7 years ago, and you just don't do something for 7 years and "sort of" like it. 😉