So… winter is officially on the way in the Northeast. As I type this it's 8pm and the thermometer says 35 degrees outside. THIRTY-FIVE.
Lord help me.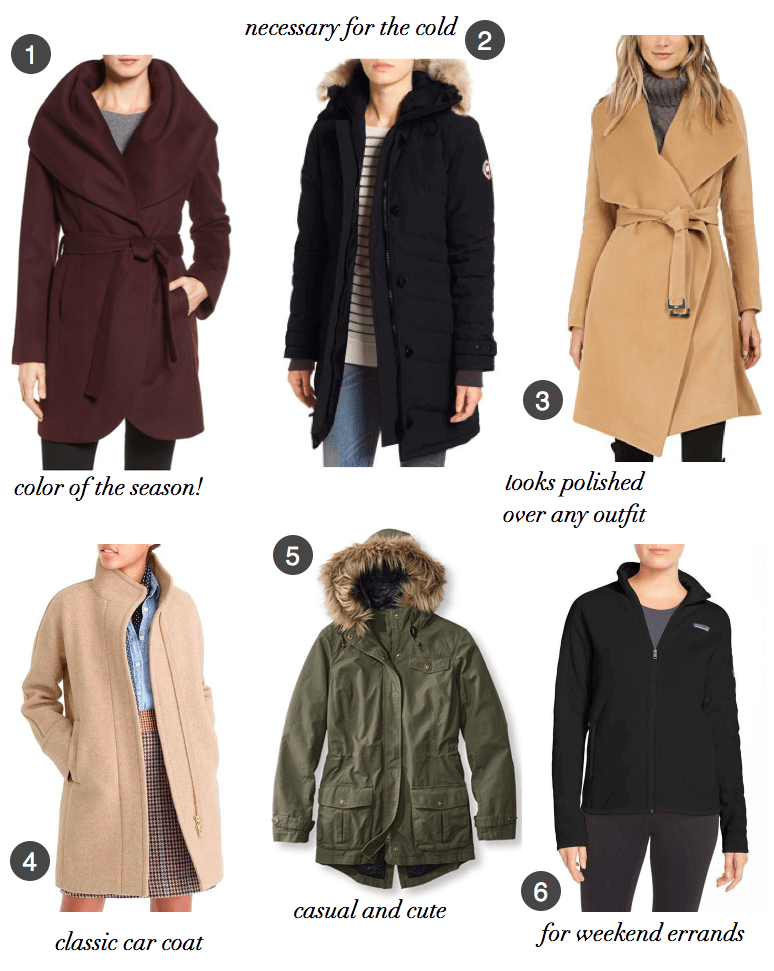 Shop the post:

Last year I told myself I would definitely invest in a parka, and then the winter actually wasn't that bad so I kept putting it off. Sure, we had a really cold weekend here and there, but it was nothing like the winter before – when we had three blizzards back to back and the snow piles reached 9′ high. Now THAT was a winter.
I don't know why, but this year I am just not feeling it. Normally I'm excited for the colder weather because it means the holidays are coming!
The Farmers Almanac (yep, I read it) says that this winter is going to be brutal, so I'm not taking any chances. Winter coats, here I come. Aside from the car coat and wrap coat I have that I switch for daily use, I need to add a puffer coat or parka so that I can brave the really cold days without wincing. (Again… why do I live here?) Weekend errands usually find me in my fleece, which also comes in handy on ski trips or at Pats games when you really need to layer.
P.S. If you're coming to New England this winter, pack a coat!
What's your favorite coat that you wear all winter long?