So… winter is officially on the way in the Northeast. As I type this it's 8pm and the 5-day forecast shows snow. SNOW.
I don't think I'm ready.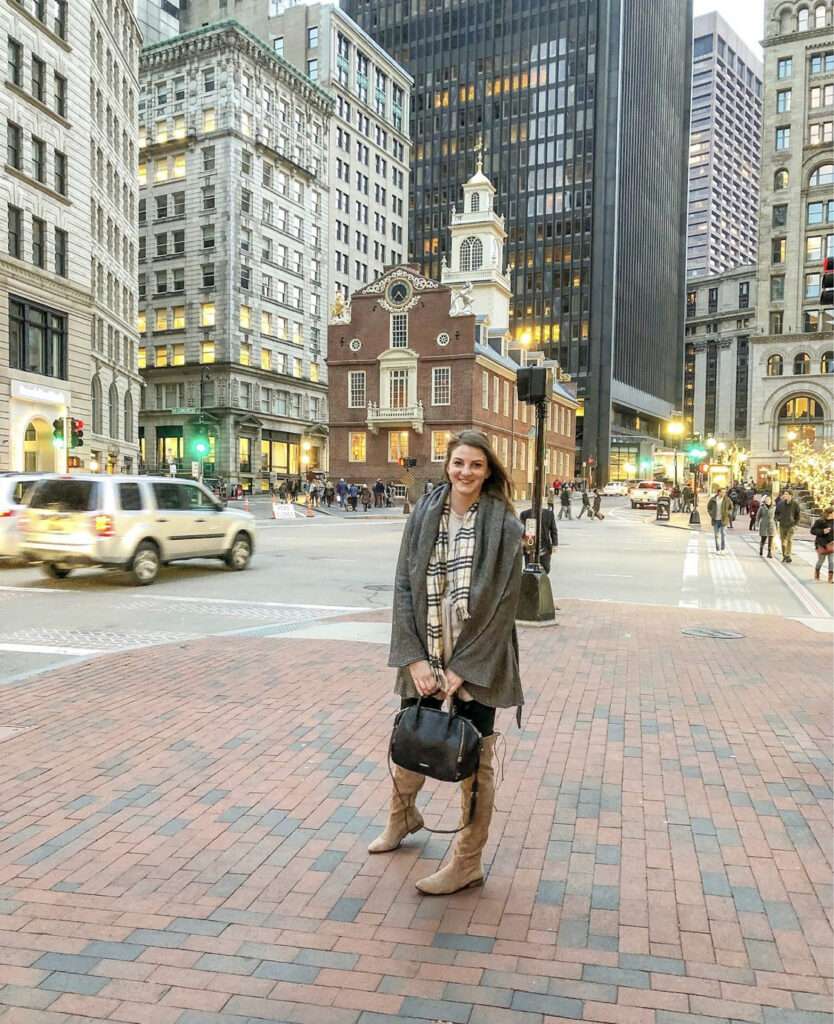 For years I refused to buy a parka, but I finally got this knee-length parka in navy a couple of years ago. It has been SO much better having a huge winter coat! (Vs just fleece zip ups and car coats) It's really hard to find cute winter coats when you're looking at sub-zero temperatures. The one I bought 100% does its job in keeping me cozy and warm!
This weekend I pulled out all of our winter wear and started washing everything so it will be ready whenever the temps dip low enough. I also had to buy a new hat for E because I couldn't find any of hers. (And then, of course, I found like 6 in our bin of winter stuff.)
Normally I'm excited for the colder weather because it means the holidays are coming! I don't know why, but this year I am just not feeling it. Don't get me wrong, thrilled for the holiday season to be upon us again – Just not super into the snow and the cold.
Related post: My Favorite Holiday Traditions
The Farmers Almanac (yep, I looked it up) says that this winter is going to be brutal, so I'm not taking any chances. Winter coats, here I come. Aside from the car coat and wrap coat I have that I switch for daily use, I added a parka so that I can brave the really cold days without wincing. (Again… why do I live here?)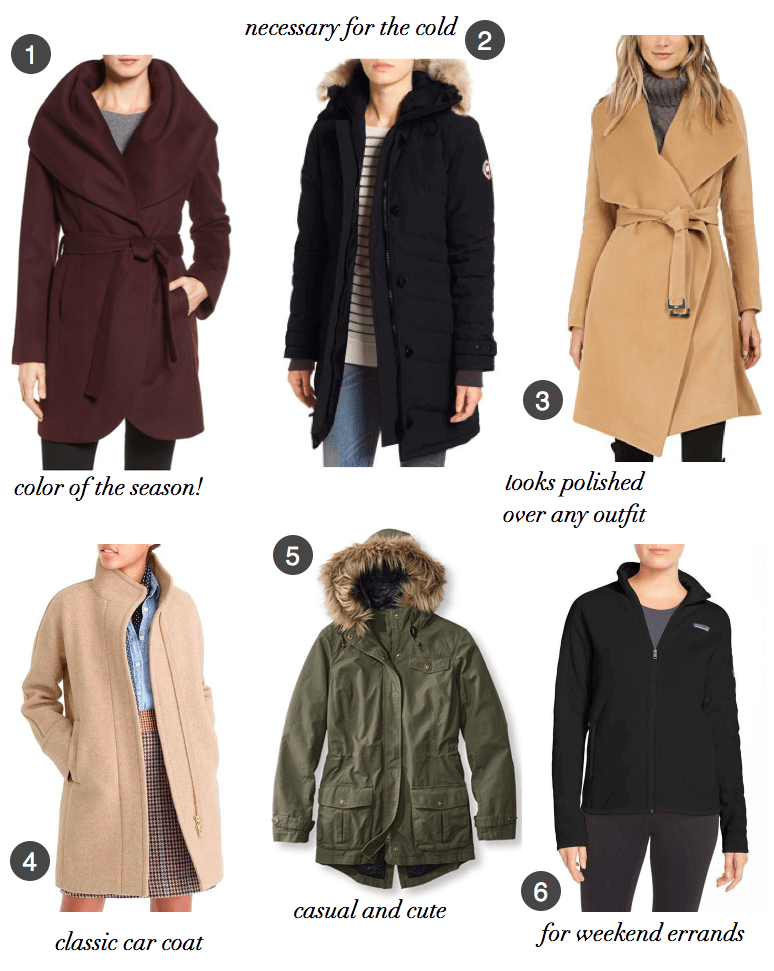 Shop the post:

1 / 2 / 3 / 4 / 5 / 6 (love this fuzzy version!)
Weekend errands usually find me in my fleece, which also comes in handy on ski trips or at Pats games when you really need to layer. I just bought the cutest white fleece, too.
Related post: 10 Winter Items You Need to Keep Baby Warm
P.S. If you're coming to New England this winter, pack a coat!

What's your favorite coat that you wear all winter long?