Coastal is by far my favorite home style. Anything blue and white, sign me up! Extra points if there's a touch of beige or natural wood in there. (Think Cape Cod or Nantucket summers meets your living room.)
I was searching (again) for a media console and found some really beautiful coastal home decor in the process. I created an image for my LTK but just had to share here, too. Some of this decor is modern farmhouse and some is coastal farmhouse. Regardless, everything is beautiful and needs a moment.
I have wall space where I've been thinking about a China cabinet, but this rounded bookshelf would be beautiful too. ($250)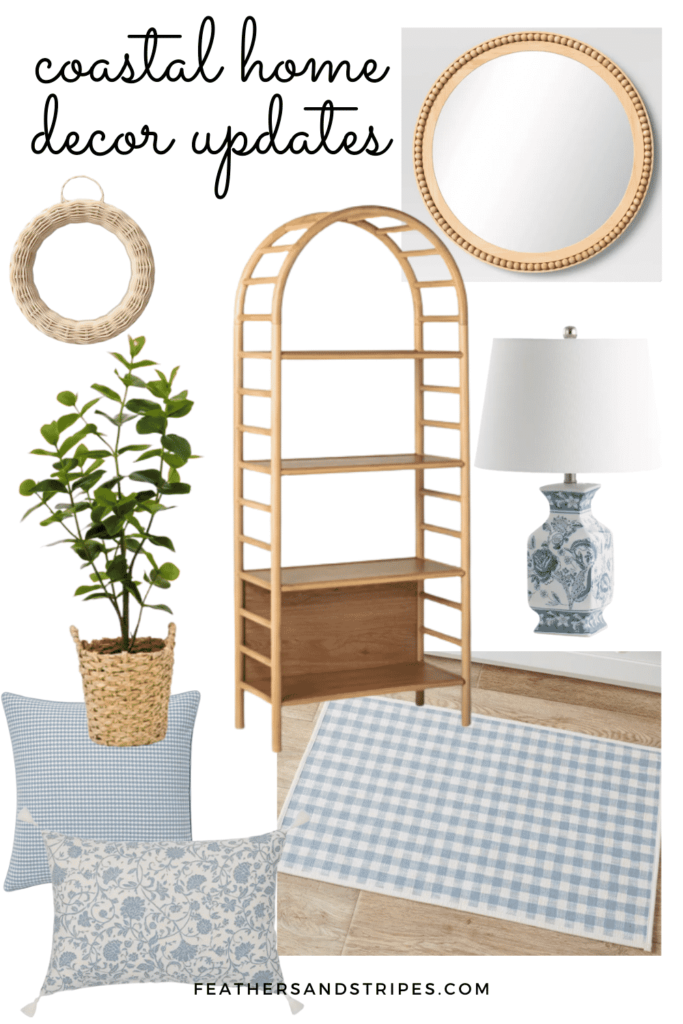 The round wood mirror is a dupe for a $500 one I saw recently- and much more affordable at $75!
The gingham mat would be so cute in a kitchen or bathroom! Also eyeing this pattern in a very light green.
Pretty sure I had almost this exact gingham pillow when I was younger!
I was completely drawn to the small wicker mirror (it's only $10), but it's unfortunately too small for the space I was thinking of. Still adorable!