Guys, I made it a whole year being 30 (almost – my birthday is this weekend)! To celebrate that, here's what's on my wish list this year: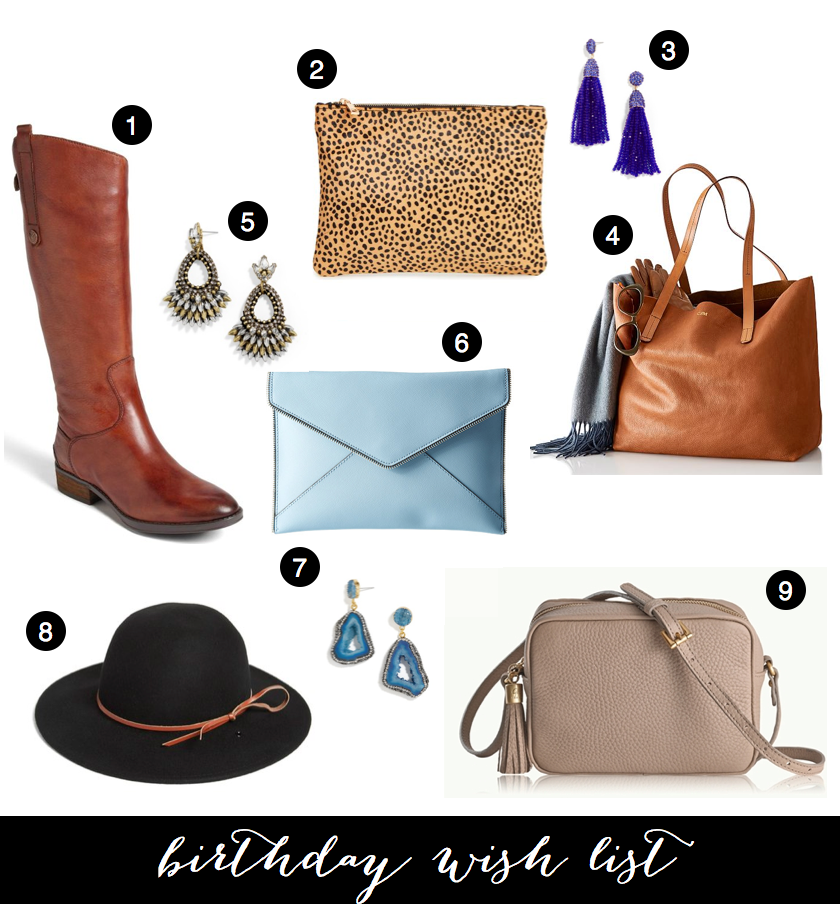 1 // 2 // 3 // 4 [similar] // 5 // 6  // 7 // 8 // 9

Also love the tassels on this bad boy and these booties (navy or nothing, right?)

Oh, and if anyone is skilled in gallery walls and wants to come over and figure out what frames I need, that would be awesome because it's taking me about 15 years to make a decision. Seriously, by the time I figure that out we will have moved!