Since we've been home, I have found myself trying some new recipes here and there. Admittedly, I don't have a ton of extra time on my hands. (It's hard trying to cook AND keep a toddler busy at the same time!) But I thought I'd share some of the easier/more worthwhile recipes here, just in case you're looking for something new to make!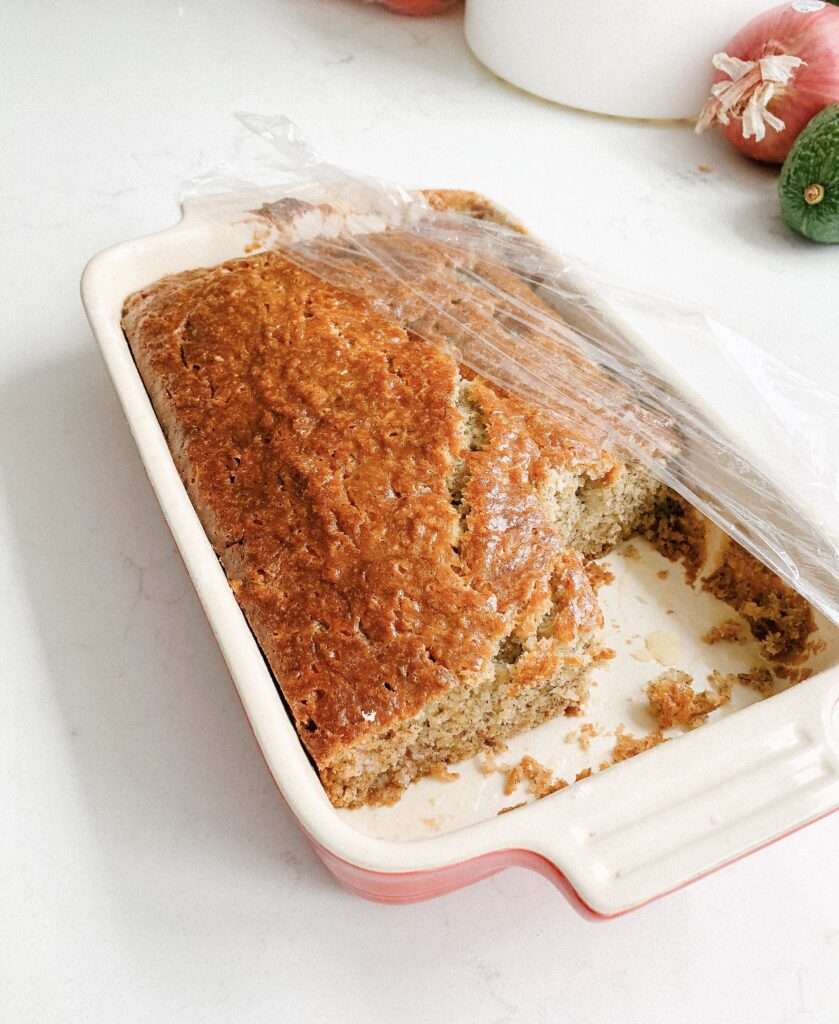 Seriously the best banana bread
This is by far the best banana bread I've had in a while. It's SO easy to make, it keeps well, and even my sometimes-picky toddler loved it.
To be clear: This isn't my own recipe, or a family recipe. It's just a banana bread recipe I found online (found on this recipe site!) and decided to try, and I'm so glad I did! I read the reviews of a LOT of different banana breads before settling on this one. My version is slightly different from the recipe online, because I made some small changes.
Ingredients
1/2 cup butter (softened)
1 cup granulated sugar
2 eggs (beaten)
4 bananas, previously frozen (peeled and finely crushed)
1.5 cups all-purpose flour
1 teaspoon baking soda
1/2 teaspoon salt
1/2 teaspoon vanilla
I'm a bit of a purist when it comes to my baked goods, but you could definitely add in nuts or chocolate chips to this, too.
Directions:
Preheat oven to 350 degrees. Cream together butter and sugar in your mixer (I have this KitchenAid and love it for baking!). Add eggs and mix. Add crushed bananas and combine, but don't over-mix.
Mix together in a separate bowl the flour, baking soda, and salt. Add slowly to the banana mixture, stirring as you go. Add vanilla last.
Mix until everything is combined but do not overmix!
Pour into a greased and floured pan (I used a 9×13 because I couldn't find my bread loaf pan). Bake at 350 degrees for 50 minutes.