Like everyone else in the world, Amazon became my BFF this year for a LOT of purchases. I shopped Amazon for home organization, dresses, even food. I went through my (very, very long) order history to pick out the items we most use. These are the best things we bought this year on Amazon!
You can find ALL of my "best of" picks on my Amazon Storefront here.
The best kids' stuff I bought on Amazon this year
Alphabet puzzle: With a 3 year old in the house, we sing a lot of the ABCs. This puzzle is bright, the pieces are the perfect size, and it seems really well made for the price.
Magnet tiles: Definitely the most-played-with toy in our house! These magnet tiles are GENIUS.
Crib mattress cover: Waterproof, washable… exactly what you need with little ones in the house.
Lanyards for holding masks: These are game-changers for keeping a mask on/with your 3 year old! Otherwise, it's inevitable that a mask will get taken off for a snack and get left…somewhere.
This clothing brand: One of my favorite Amazon finds ever, this clothing brand is available in its own stores but is so much easier to just buy on Amazon!
Velvet hair bows: I've shared these a bunch of times because I love them so much! They come in a big set for a really affordable price.
Linen hair bows: Basically the linen version of the velvet bows.
Plastic cups with lids and straws: We're on our third set of these now. I packed them when we went to Disney World, when we went to the Cape, and we take them even when we just go for a day trip to the local farm.
Stacking cups: The best $3.99 toy for a child!
Home organization
Acrylic bookshelves: I first bought a set of these in 2017 for E's nursery, and we loved them so much that I bought another set to replace the white shelving I put in her "big girl room" that I don't really care for. (I bought the 24″ version for both kids' rooms.)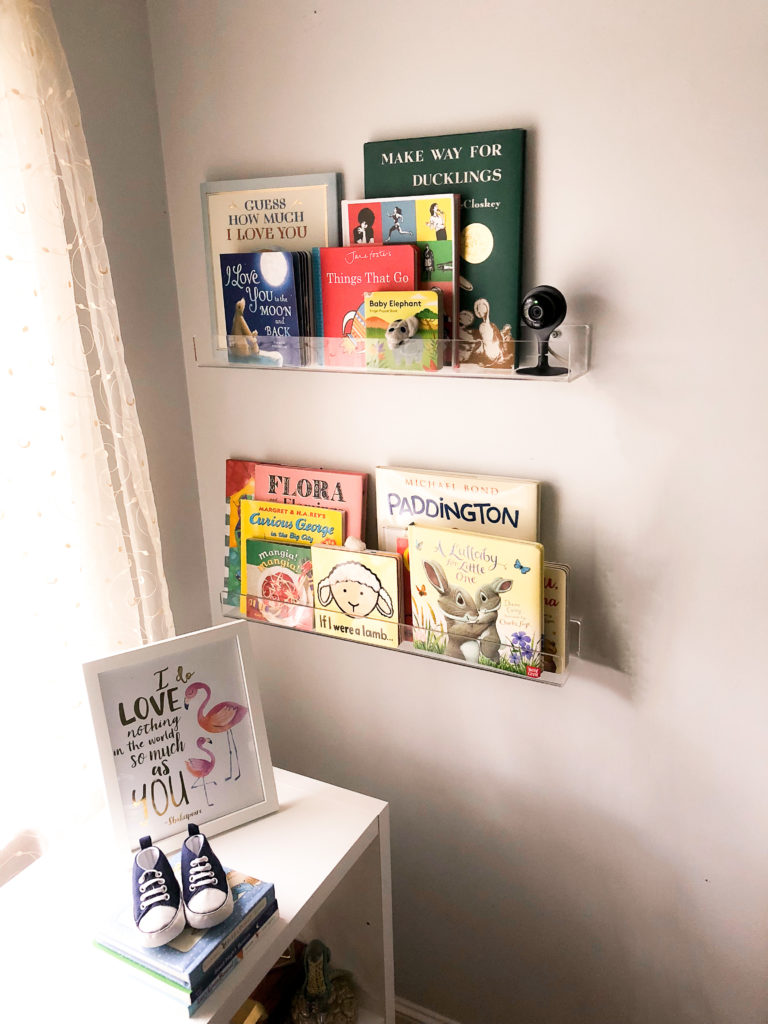 Kitchen storage organizers: I'm spending a lot more time in our kitchen this year, and I get fed up with having a lot of opened bags of granola or chocolate chips. I bought these storage organizers and so far we LOVE them. They're supposedly shatterproof and have a really tight seal.
Craft organizers: Our preschooler loves doing these foam craft kits, but once you open them up there isn't a good place to store all of the pieces. I ordered these acrylic craft organizers so we can see exactly what's in each one.
Garage stroller organizer: My husband hung this up to get our strollers out of the way (so we can actually park our cars in the garage), and it makes everything look so organized. This was definitely a reader favorite when I posted it on Instagram!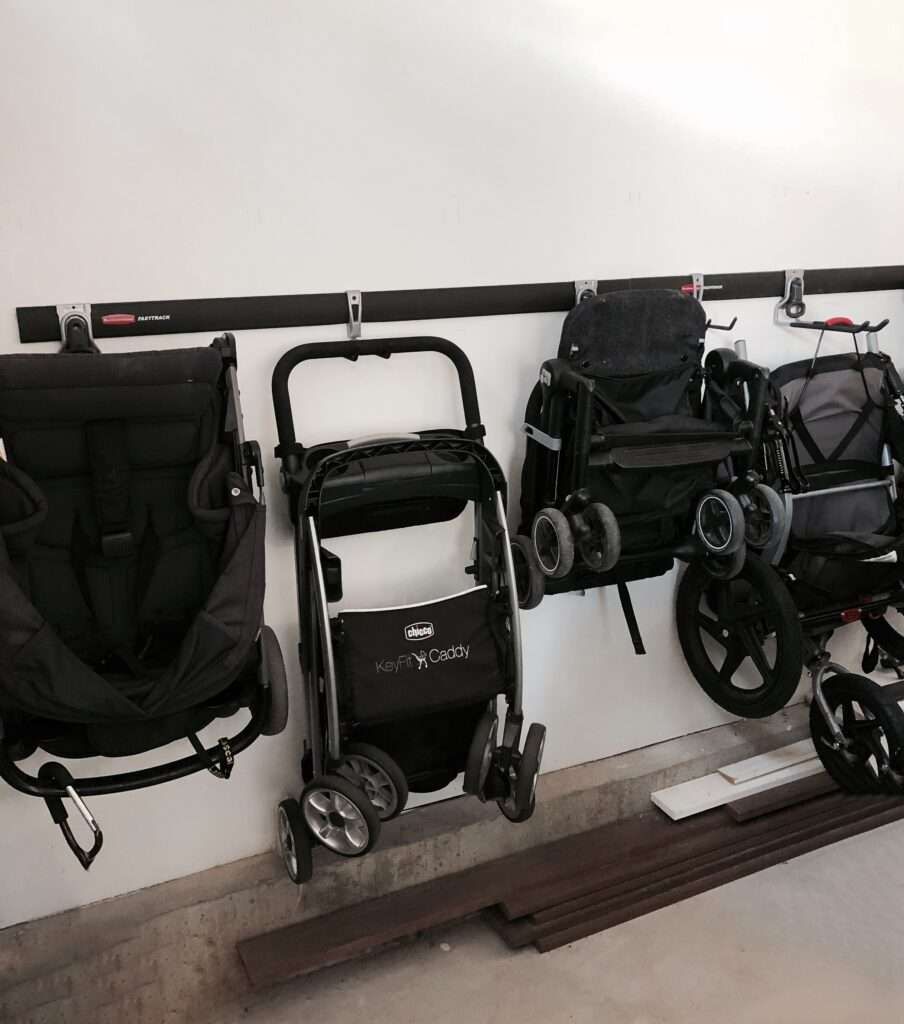 You can find ALL of my "best of" picks on my Amazon Storefront here.
Other Home Stuff
My favorite item? This volumizing hair dryer. When the world was raving about the newest $500 hair dryer, I bought this one to try – and LOVED it. I bought one for my sister for Christmas, too!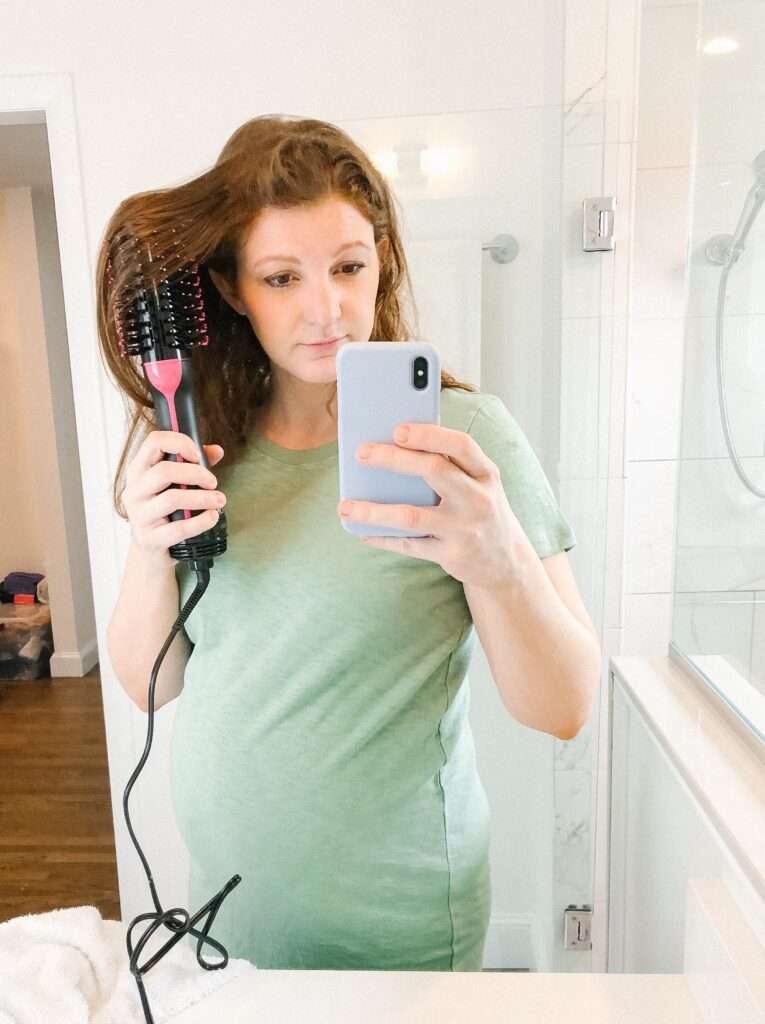 What was your best Amazon purchase this year??