I have wanted a vanity since I was maybe 9 years old.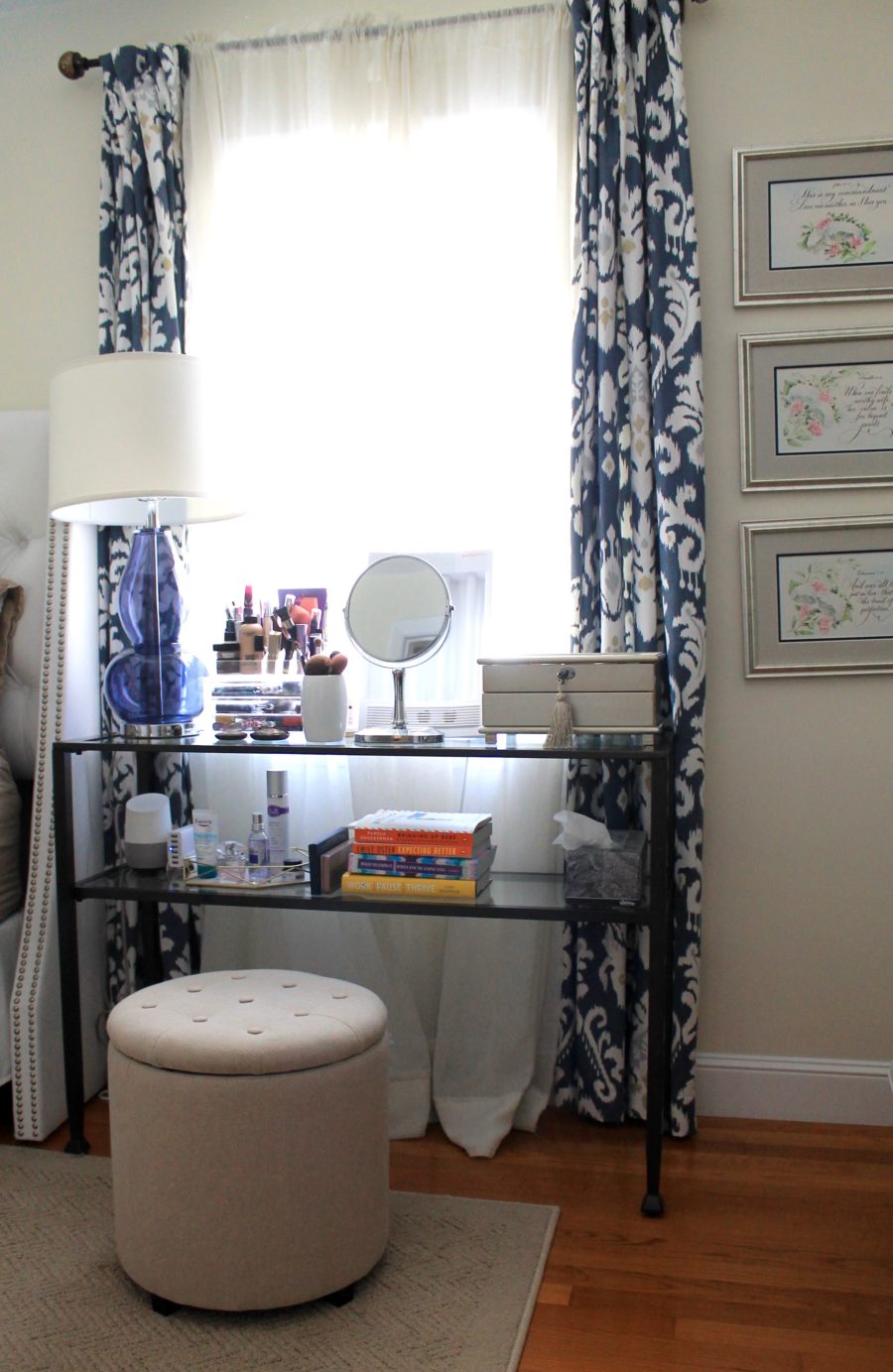 Actually, it was definitely the age of 9. My mom wrote in my 10th birthday card that I was going to get a vanity. It never happened, and I'm still bitter about it. (Kidding… I also got some sweet dog slippers that year and they barked when you squeezed the ears.)

Moving on…
When we moved our master bedroom around last year, I really wanted to add a vanity/makeup table to our bedroom, but we just don't have the space for it. Our house isn't huge, and though the master bedroom isn't tiny, it's definitely not big enough to hold all of the furniture I'd like. So I did the next best thing and got a little creative! 😉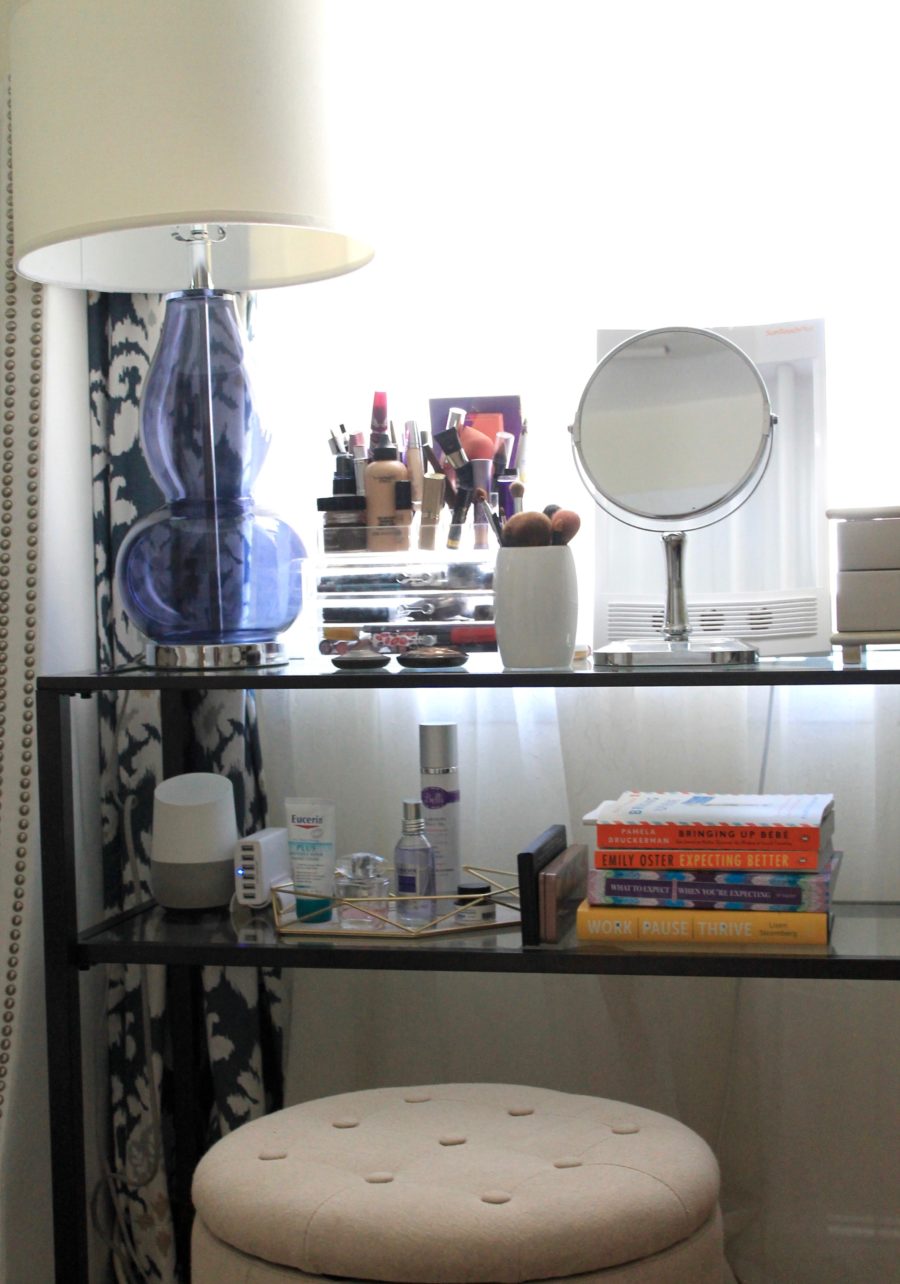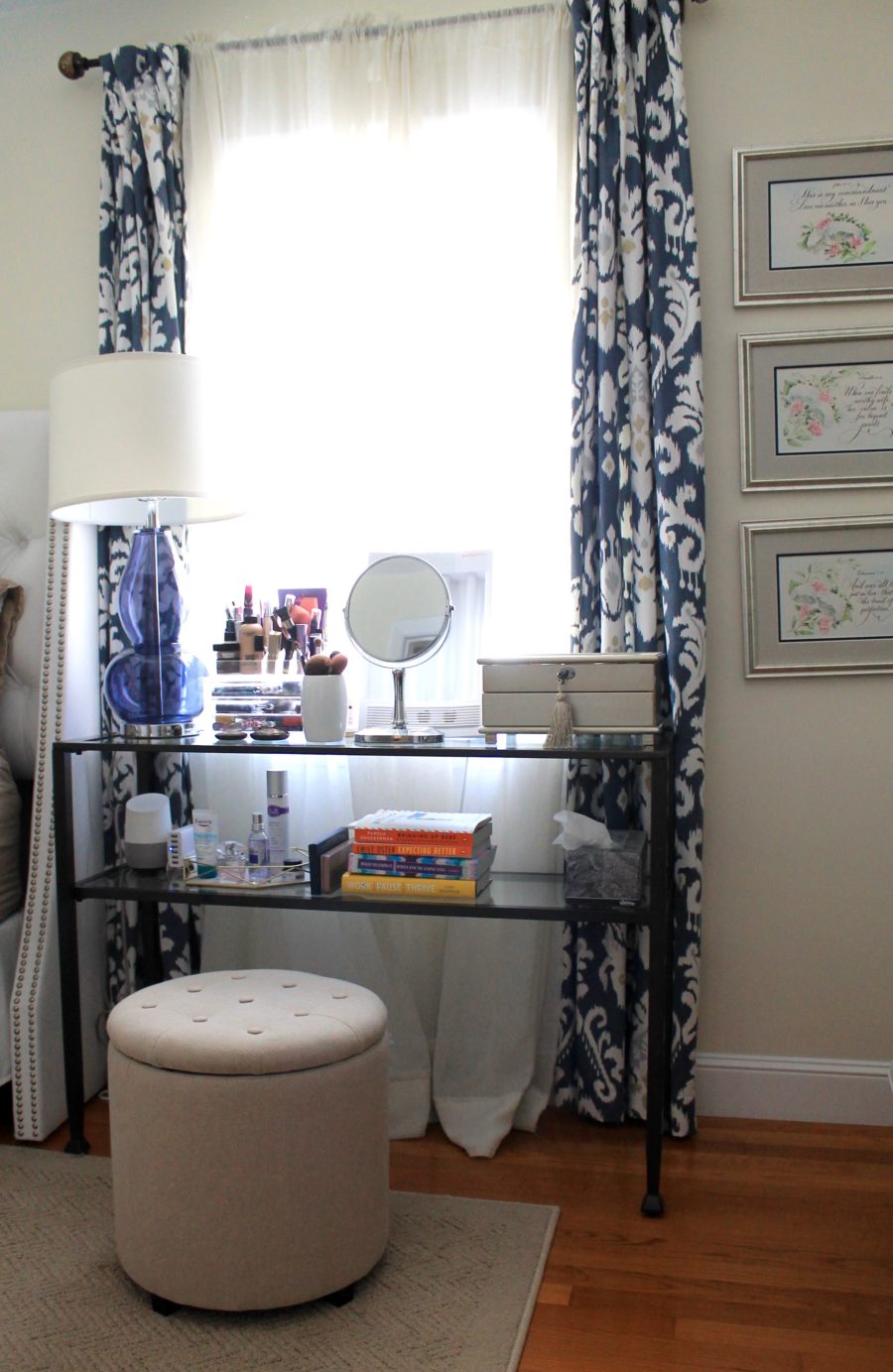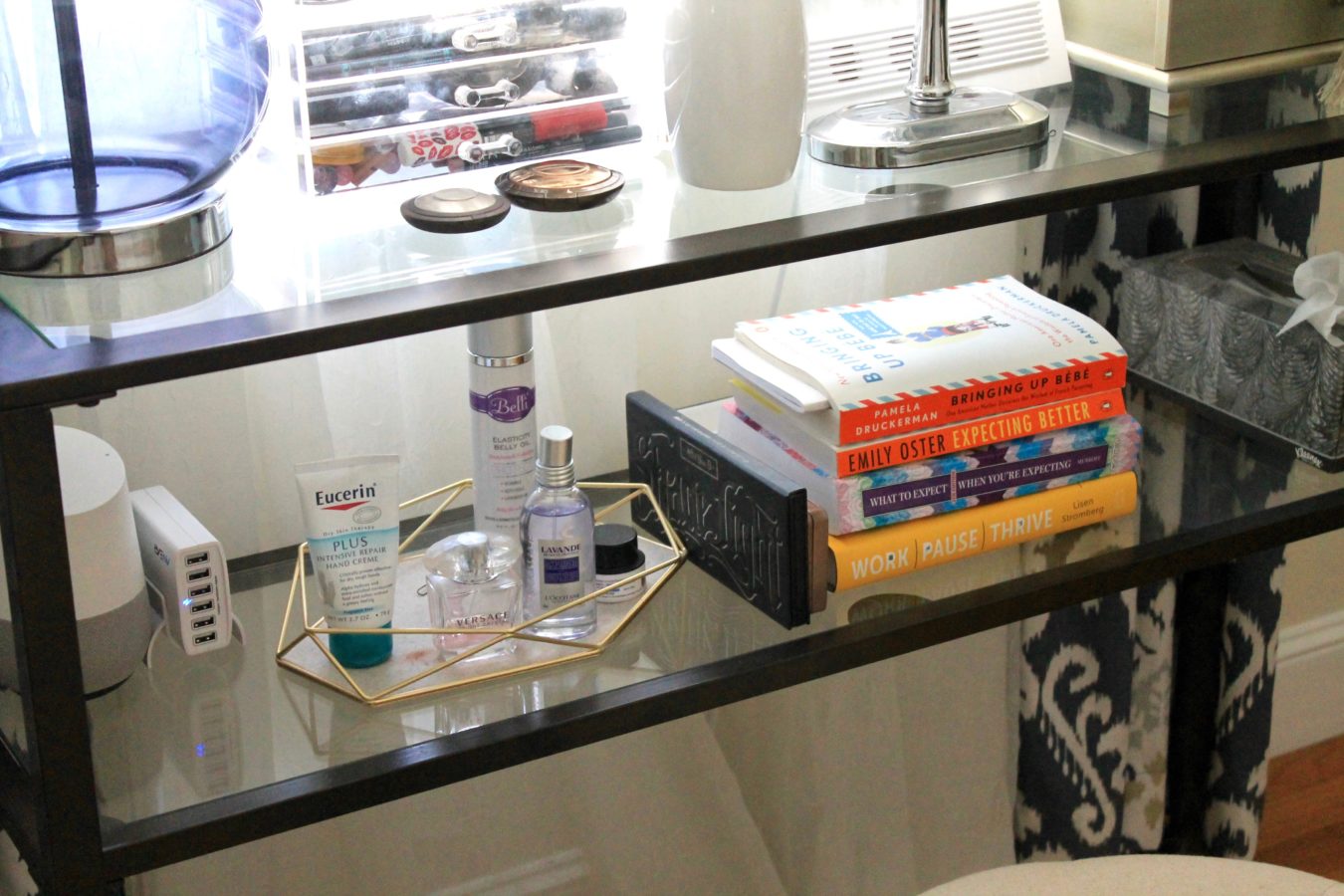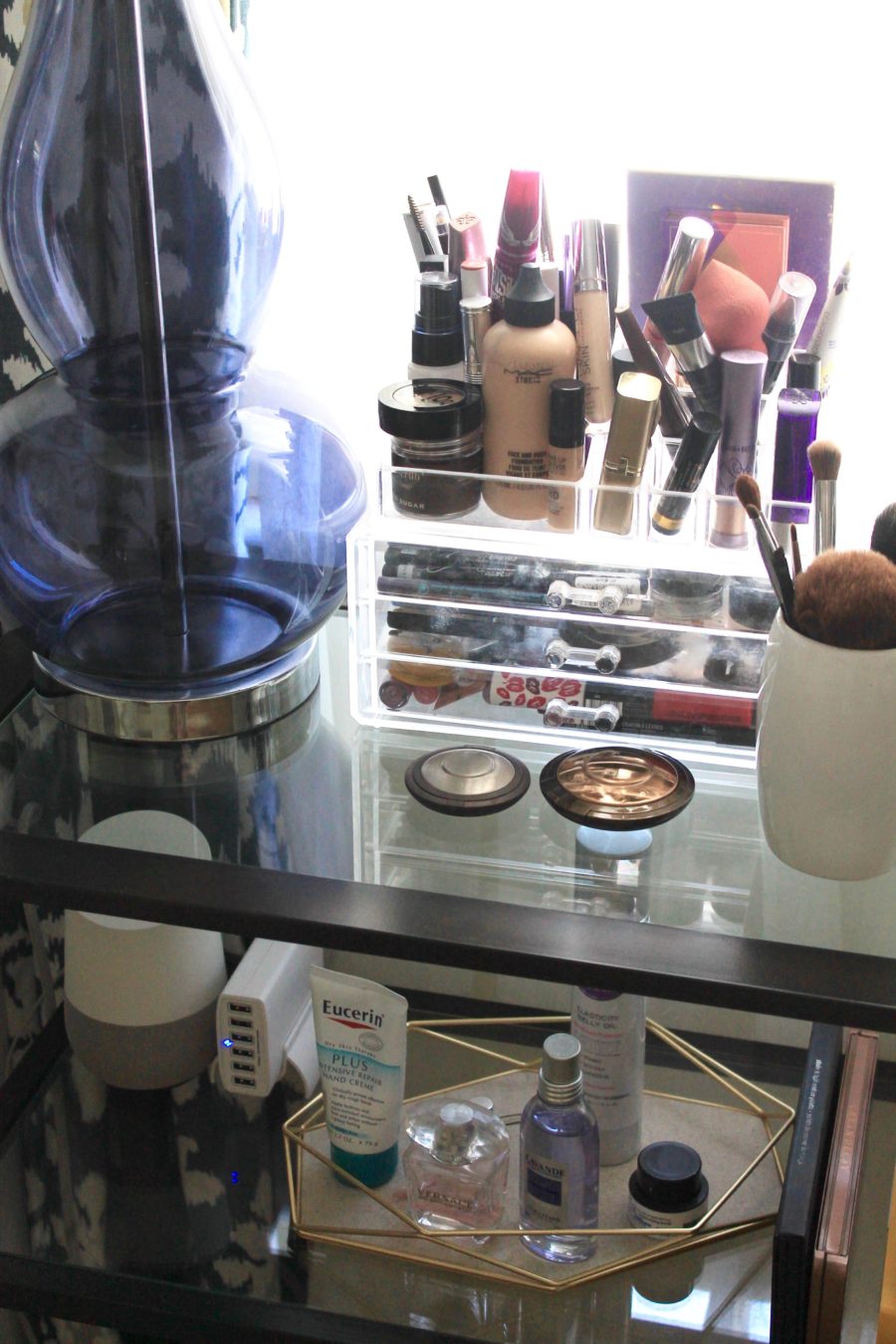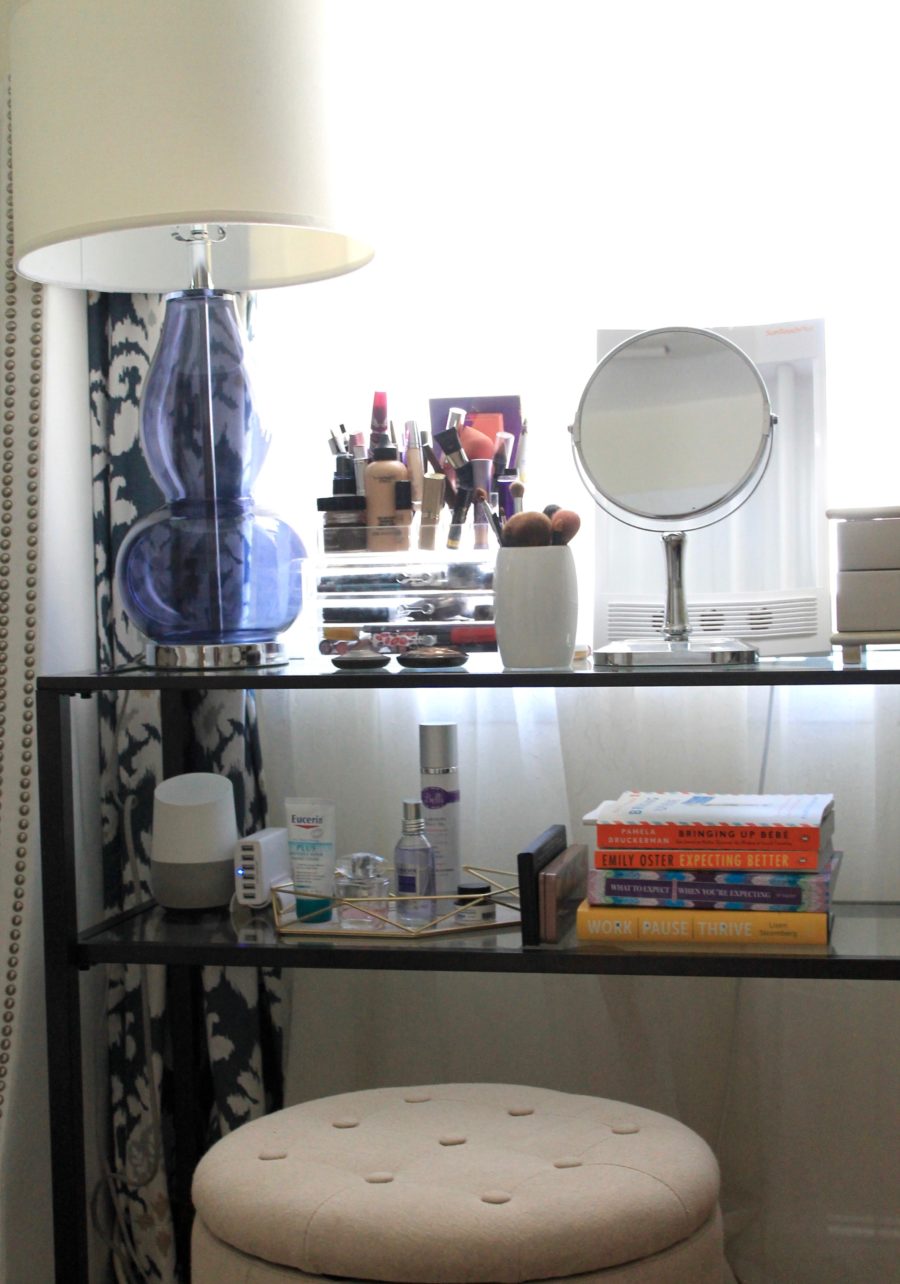 I purchased this console table (currently on sale!), turning it into a bedside makeup table/vanity combo. Here, I put my acrylic makeup holder (which is spilling over… I think need a bigger one!). It also holds the lamp (similar here) next to my side of the bed, the books I'm reading, a charging station for my iPhone, etc.!
The ottoman I use as a stool to sit on is actually a storage ottoman (similar here)! I love storage ottomans because I think they're a genius use of space. If you're going to have a seat there, you might as well use that piece of furniture for extra storage!
I might add a small basket as a catch-all, but other than that, I've been pretty happy with this setup and would definitely recommend it if you want a makeup table but don't have the space for one!
What I keep on my bedside table/vanity table:
Google Home, multi-USB charging station, gold tray for perfume and lotions, books I'm reading, makeup mirror, jewelry box (mine is this brand), lamp