We're in for a big nor'easter today (they're saying up to 14″ of snow!) and I can't wait until the weather gets warmer and we can start thinking about sunnier days and beach vibes.
Anyone else?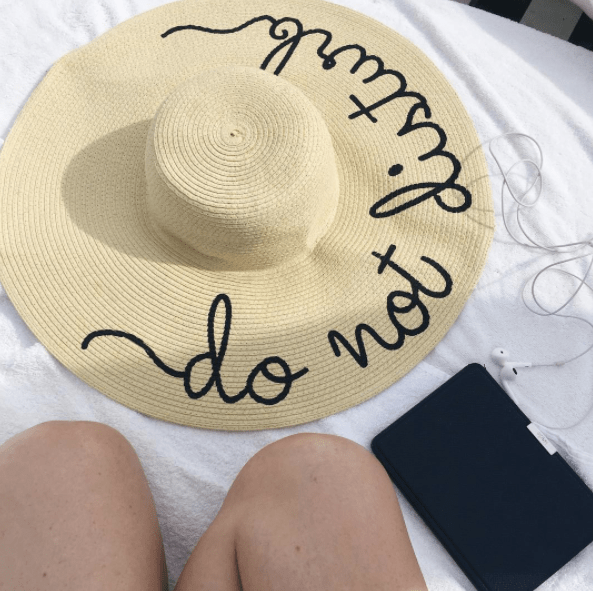 (Unless you live in a place like LA – and then I'm just jealous.)
With today's weather, I'm definitely starting to think about springtime travel. And here's what's on my list for those upcoming trips!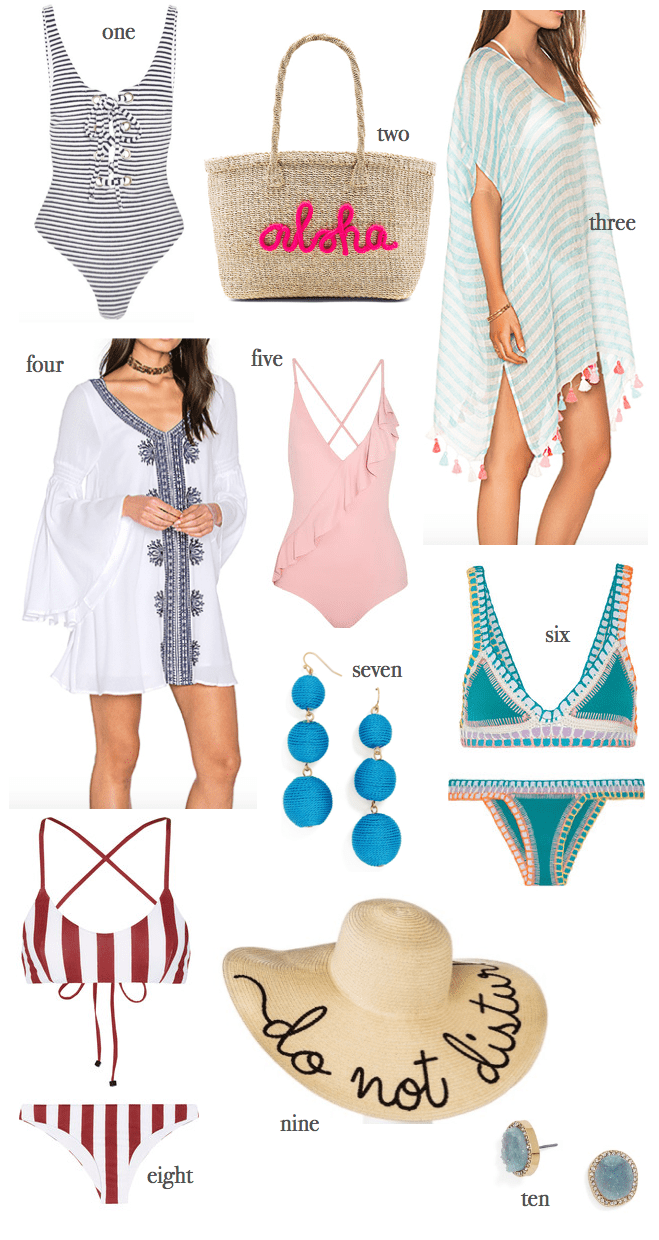 This striped suit (one) is actually terry, which makes me want it even more! I've been especially drawn to all-white caftans with navy detailing, like number four, which remind me of the photos of Greece I've pinned for years. And I've never really worn a ton of jewelry to the beach, but I love the look of big, colorful earrings (seven) against a colorful swimsuit, so it's something I may try soon! (You can always go for a smaller statement earring, like number ten!) And lastly, this ruffle bikini top is so perfectly girly.

(Does anyone else go shopping a lot right before a trip? I was thinking about this the other day, and how I'll buy basically a new wardrobe for a trip that's only a few days long.)
I brought this hat on our trip to Florida recently, and I got a ton of compliments on it. Would you believe it was only $20?? It looks almost exactly like the $485 version.